Welcome back to our #BeautyFind Friday series, otherwise known as your new #BFF. Join us on Fridays as our STYLE editors walk you through a new #BeautyFind that you'll want to add to your shopping cart, immediately! In this week's edition, we were given the opportunity to try a few products from Glass House Cosmetics! Scroll below to read about our full experience – from the package to the products, to why we're obsessed!
Glass House Cosmetics was founded by two Ontario locals, a criminal paralegal Kait Smith and hairstylist as well as salon owner Sara Bulhoes, amidst the global pandemic last year. The Canadian friends came together with a shared passion and created Glass House Cosmetics as a small lip gloss company that has now turned into a successful cosmetic empire. Since then, the two have expanded their line to include blush, mascara, and more!
Glass House Cosmetics is completely independent and self-funded with organic, vegan and clean products that are all made right here in Canada.
If you're interested in trying out a Canadian based and clean beauty line (let's be honest, who isn't!) you can visit Glass House Cosmetics' website, here!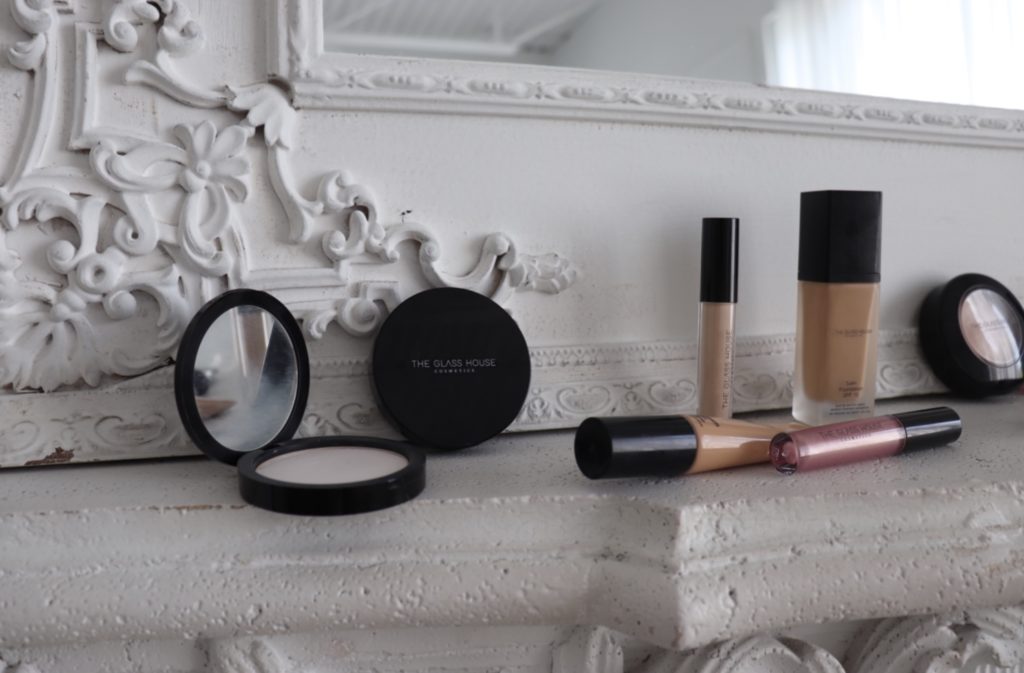 First Impressions
When I first received my box of Glass House Cosmetics goodies, I was in awe. The details, from the packaging to the personalized note included were a nice touch that you don't get when ordering from other cosmetic brands. It made the experience fun and personal, did I mention the packaging? The packaging is stunning. Presented in sleek black containers with minimal writing along the side, they felt rich and luxurious. The type of products you would leave on display, on your makeup counter (very #instagramworthy!)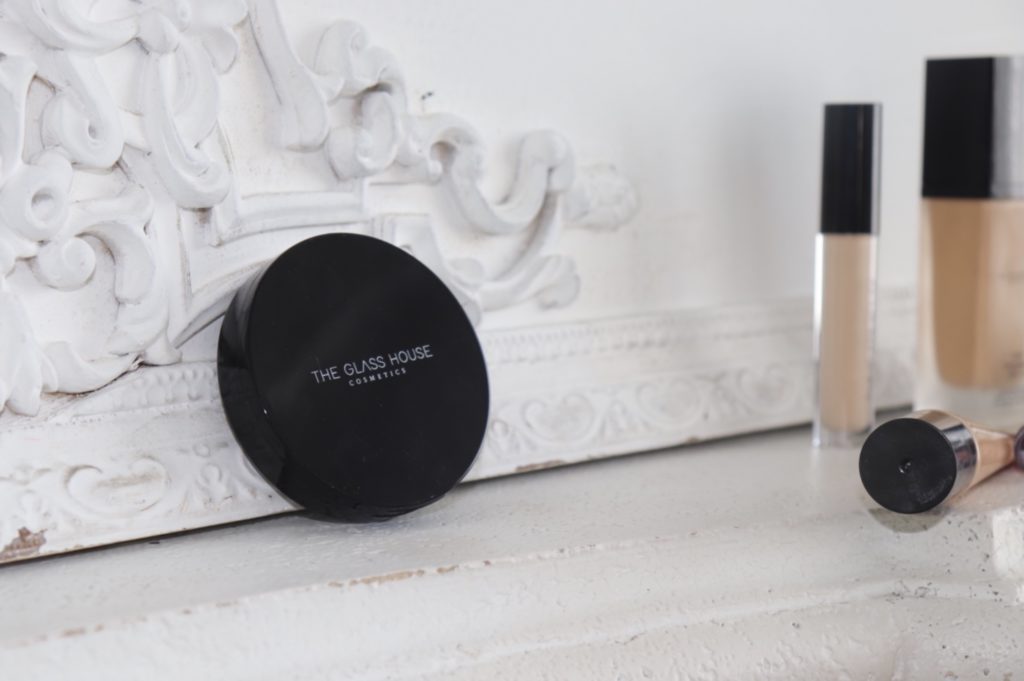 The Products
When it comes to makeup or skincare, I am super picky. My skin is so sensitive and reacts easily to most cosmetic products that I try, so I was genuinely surprised and excited when I learned that Glass House Cosmetics is a clean, hypoallergenic beauty brand. I have no worries when using the bronzer on my face or the mascara (especially on days when I am wearing contacts!) because I know that they are safe to use.
My personal favourites were the lip products! I love the Vitamin E lip balm, it leaves my lips hydrated and works super well under my lipstick to keep my lips looking great throughout the day! The lip glosses were ultra-shine but didn't make my lips feel heavy or sticky at all, which is hard to find in a good gloss.
Glass House Cosmetics sells the most beautiful highlighters, blushes, concealers, and even makeup tools! The brushes are sturdy and soft, in my experience most face brushes are hard which as we can all agree, doesn't feel the greatest – I was able to try out the 'Perfect Powder Brush' and it was the perfect size on my face and wasn't harsh on my skin.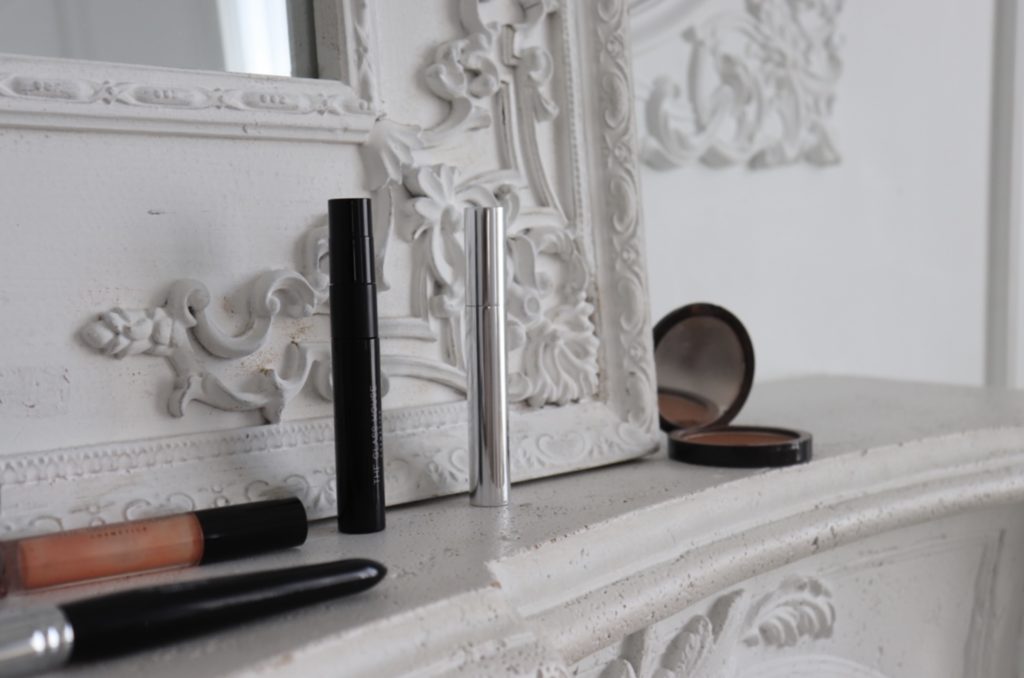 The Verdict
I'm hooked. The clean, hypoallergenic, acne-prone friendly makeup is my new go-to. I'm a sucker for any beauty brand that takes their time and care with their products to deliver the most for their customers from beginning to end, and Glass House Cosmetics checks all of the boxes. If you're new to makeup or looking to switch to clean beauty, I would highly recommend Glass House Cosmetics. They make the process of purchasing makeup fun and close-to-home as soon as you log onto their website, to the moment it arrives at your front door.
Click here to view our #BeautyFind Instagram Reel!
Last modified: September 28, 2021