Welcome to STYLE Canada's Boreal Book Club: a monthly meeting narrated by Erin Catto, (reviewer at Girl Well Read), for bookworms who're looking to scour new pages. Since we aim to shine a spotlight on all things Canadian in life and style, beauty, and health and wellness, it goes without saying that every instalment of the Boreal Book Club will feature a Canadian author and their latest title. Be sure to use the hashtag #BorealBookClub to share with us on social!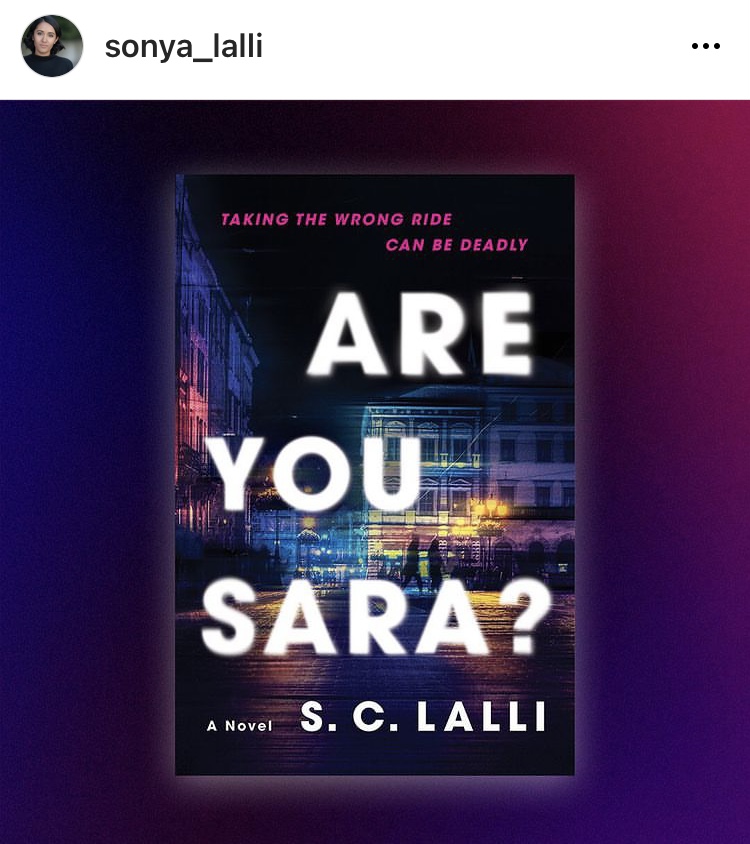 Two women named Sara each get into a rideshare…but only one makes it home alive. Which Sara was the real target?
Law student Saraswati "Sara" Bhaduri holds down two jobs in order to make her way through school, but it's still a struggle. She's had to do things to pay the bills that most people wouldn't expect from "a nice Indian girl." It seems like an ordinary busy Tuesday night at Gavin's, the local dive bar, until her boss demands Sara deal with a drunk girl in the bathroom.
The two have an instant connection despite their different circumstances. Why? Because they both have the same name. When they both order rideshares home, Sara and Sarah tumble in the back of the cars and head out into the night.
But when Sara awakes in her rideshare, she finds she's on the wrong side of town—the rich side—and she realizes: she and Sarah took the wrong cars home.
With no money, Sara walks back to her apartment—on the shady side of town—only to discover police lights flashing and a body crumpled on her doorstep: Sarah.
Was Sarah Ellis or Sara Bhaduri the target? And why would anyone want either of them dead?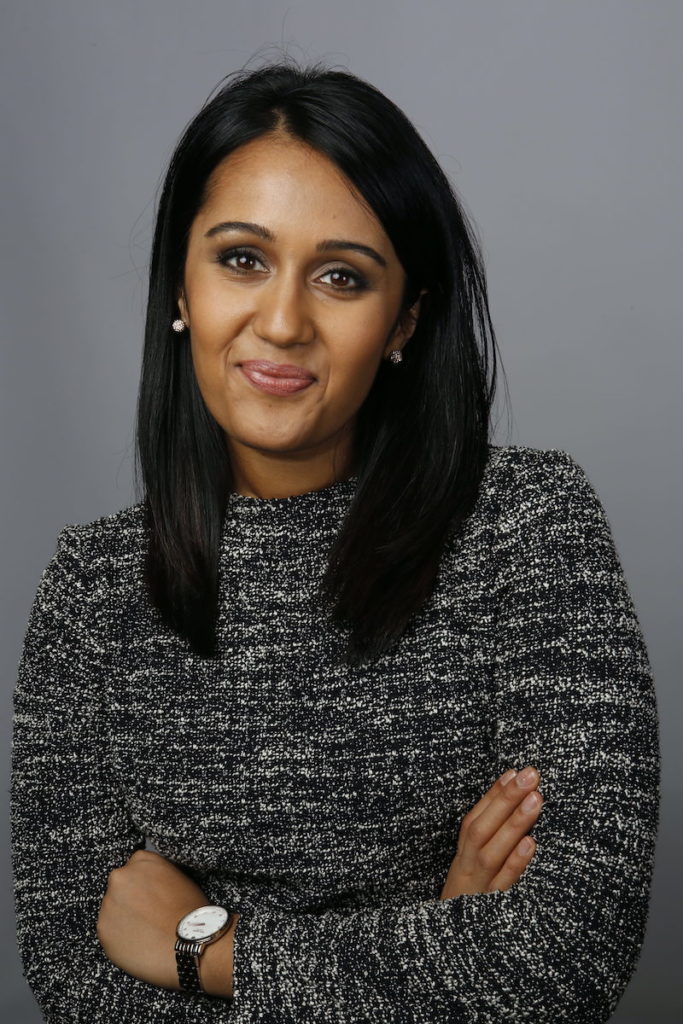 The result of Lalli's foray into the thriller genre is an unflinching and compulsive novel which features two dynamic and powerful voices with present day Sara Bhaduri and past Sarah Ellis. Because the two women only meet each other once in real life, Sarah's flashbacks fully flesh out the story.
This whip-smart psychological thriller is a comment on social status and expectations—both societal and familial. Sara Bhaduri's character also has the added layers of race and class, and because of Lalli's tight character development, she is incredibly complex and compelling. 
If you like a darker, grittier read, Are You Sara? is a perfect addition for your shelves. Congratulations, S. C. Lalli on a remarkable thriller debut.
Scroll to read Erin Catto's exclusive interview with S. C. Lalli about Are You Sara?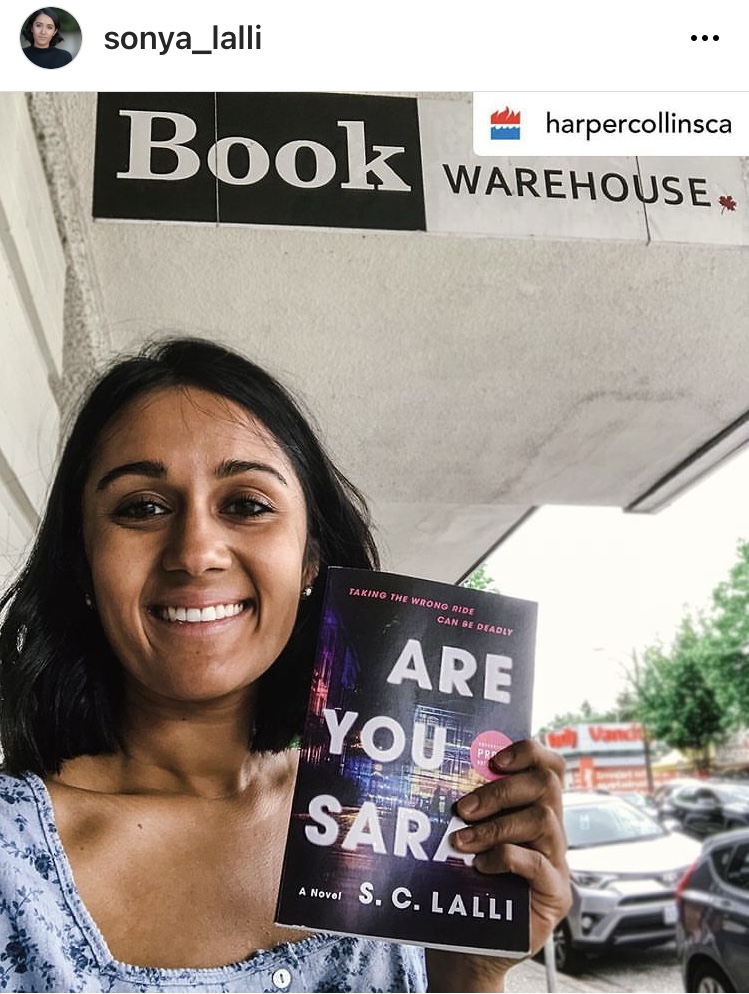 GWR: Are You Sara? is your first foray into the crime thriller genre, did your writing process differ from the way you would approach a romance novel?
SCL: I am a plotter, not a pantser, when writing my romcoms. I know who my characters are, I have a general idea of the different obstacles they will face during the story, and I know where they will end up.
When it came to writing my thriller, I was definitely a major plotter as well—and I thought I really had a handle on my main characters, the important plot points, all the necessary red herrings, etc. before I started writing. However, I still found that during writing the draft a lot happened that I hadn't planned for or thought of before. I found out that you really need to leave enough room to be creative as you go and let the characters take interesting twist and turns—sometimes with interesting results that surprised me and I hope will surprise readers as well. For example, one subplot that ties into the overall plot of the novel is Sara's romantic life and interests—it changed completely as I was writing the story. After spending time with Sara, writing her, watching her character evolve and become more nuanced, the subplot of how she handles her romantic life and interacts with the people around her changed a lot. 
GWR: How did you come up with the concept? What sparked the idea?
SCL: Several years ago (pre-Covid), while I was out in Toronto with friends and waiting for my Uber to arrive, I looked across the street and saw another woman waiting for her ride. Our cars pulled up at the same time and they were the same colour. We both went our separate ways but on my way home I ended up thinking about what might have happened if we had gotten into each other's rides? 
It sparked an idea—what if this scenario happened to a woman and she got into the wrong car, and ended up at the wrong house? What happens after she eventually gets home and finds the other woman dead on her doorstep? Everything else—the story of who Sara is and why someone might want to kill her—all came later, and was based on other half-baked concepts I had thought about before. 
GWR: What comes first for you—the overall idea or the characters?  
SCL: Usually the overall idea comes first for me and this was what happened for Are You Sara?. That being said, I had the seed for a character like Sara for a long time. Sara is a woman who defies stereotypes—she always does what she wants and is independent, unabashedly ambitious and driven. A no nonsense type of person. While developing this book idea, I realized that it was the perfect plot for a character like Sara.
GWR: What do you have more fun with, character development or plot?
SCL: I usually have more fun with the plot because I get to play around with it a lot more. Once my characters are in place, I have so much fun crafting the plot and subplots and figuring out how everything fits together. It's like a puzzle. 
GWR: Why did you decide to write Are you Sara? from a dual point of view and timeline? Was it easier or more difficult to explore parallel storylines? 
SCL: Sara Bhaduri is the main character and we see the majority of the novel unfold through her eyes. However, it was really important for readers to understand and get to know Sarah Ellis, the victim in the first chapter. We get to see Sarah Ellis evolve in the years, months, and days leading up to her murder. We get to know her as a person, not just a victim. Writing flashback chapters from her POV made natural sense. Because the two women only meet each other once in real life, right before the murder, writing from Sara's POV alone wouldn't have been enough to really flesh out the story.
GWR: How did your background in law and previous legal journalism experience shape the novel?  
SCL: My background definitely informed a lot. Sara is in law school and I was able to use my own university experience to inform this. Sara is very cynical about the law and the justice system—it's a huge part of her character—and having a background in law helped me write that part of her character in a more nuanced way.
GWR: What is your favourite part of the publishing process? 
SCL: The first edit. I love drafting a novel, but at some point, I know I need fresh eyes and I am lucky to have editors who I trust and who understand exactly what I'm trying to accomplish. I love that feeling of getting an editorial letter and know that I'm about to begin working on a substantive edit. Editors see the holes, what can be improved/ polished, and seeing their ideas/ suggestions often spurs my own creativity and I end up finding all sorts of ways to improve my characters and the story. 
GWR: If your book was a beverage, what would it be? 
SCL: Definitely an Old Fashioned. I think in general any kind of stiff cocktail would describe Sara—she's a bad ass who can handle her liquor. But I think the Old Fashioned is also the perfect homage to the old school law clique/Boys Club that Sara finds herself in.
GWR: Can you share what you are working on now?
SCL: Right now, I am editing my fifth rom-com—which will publish in April 2023. (Name TBC) It's a companion novel to a A Holly Jolly Diwali (published under Sonya Lalli) and focuses on the main character in that book's older sister Jasmine. After that, I'll turn to writing my next thriller. I have a few ideas and can't wait to get started…
Last modified: November 3, 2022