Welcome to STYLE Canada's Boreal Book Club: a monthly meeting narrated by Erin Catto, (reviewer at Girl Well Read),  for bookworms who are looking to scour new pages. Each instalment of our Boreal Book Club will feature a Canadian author and their latest title. Be sure to use the hashtag #BorealBookClub to share with us on social! Check out this Holiday edition!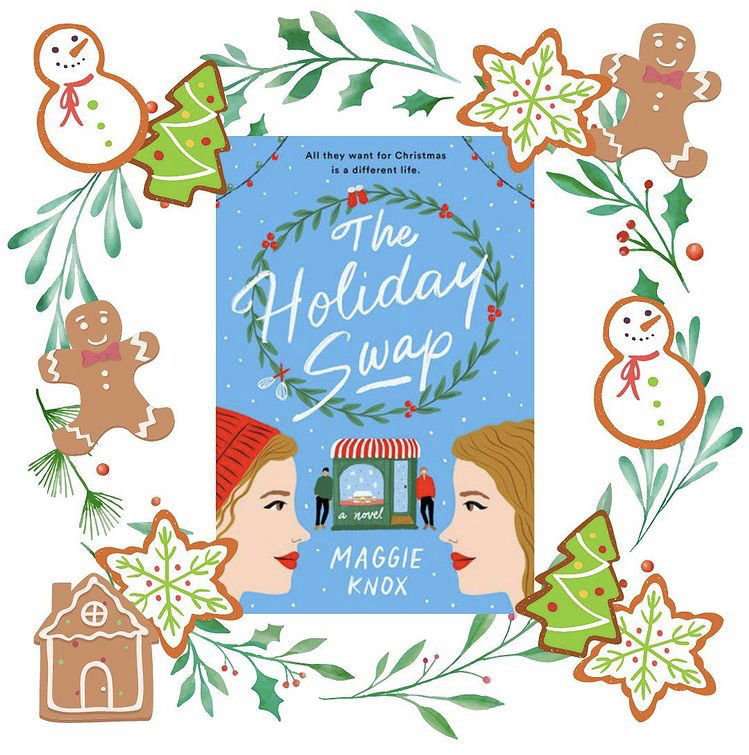 All they want for Christmas is a different life.
When chef Charlie Goodwin gets hit on the head on the L.A. set of her reality baking show, she loses a lot more than consciousness; she also loses her ability to taste and smell–both of which are critical to her success as one of the show's judges. Meanwhile, Charlie's identical twin, Cass, is frantically trying to hold her own life together back in their quaint mountain hometown while running the family's bustling bakery and dealing with her ex, who won't get the memo that they're over.
With only days until Christmas, a desperate Charlie asks Cass to do something they haven't done since they were kids: switch places. Looking for her own escape from reality, Cass agrees. But temporarily trading lives proves more complicated than they imagined, especially when rugged firefighter Jake Greenman and gorgeous physician's assistant Miguel Rodriguez are thrown into the mix. Will the twins' identity swap be a recipe for disaster, or does it have all the right ingredients for getting their lives back on track?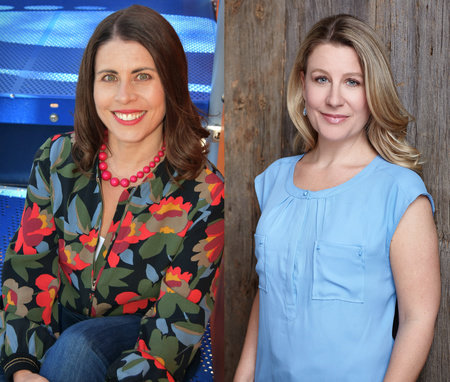 The Holiday Swap is the first offering from Maggie Knox which is the powerhouse duo of Karma Brown and Marissa Stapley. Perfectly paced for a holiday read, it strikes the right balance between banter and charm. With a dusting of decadent baking and its themes of sisterhood and empowerment, this book is a gift—and perfect for gift-giving.
Complimented by two festive romances and a delightful small-town setting that's like living in a snow globe, The Holiday Swap is the quintessential seasonal rom-com to give you all the Christmas feels.
Scroll to learn more about Maggie Knox in an inclusive interview with STYLE Canada!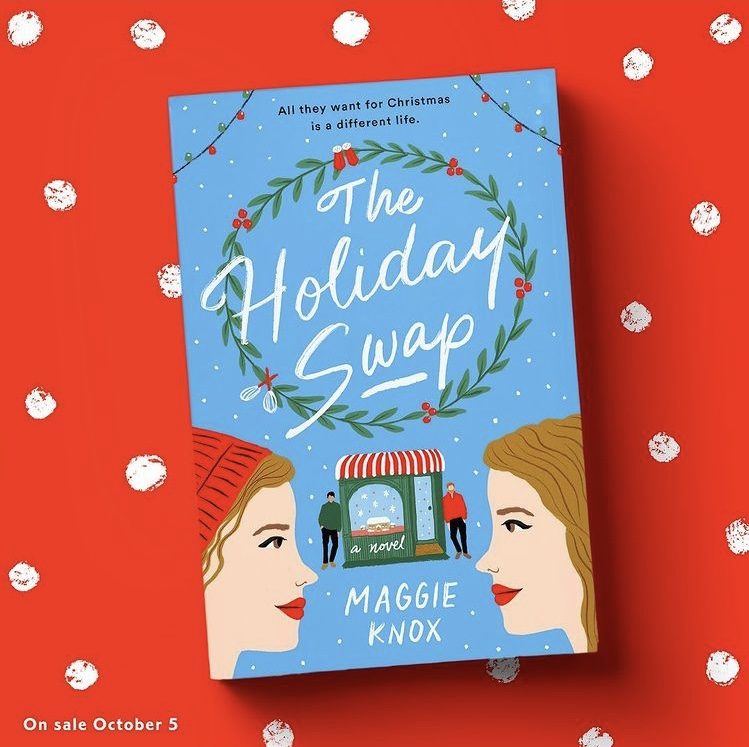 GWR: How did the partnership come about?
MK: Back in November 2019, we were both at different stages in our publishing schedules—Karma was hard at work on the publicity for Recipe for a Perfect Wife and Marissa was deep into edits for Lucky. On the phone or by text we would share when we hit a pitfall in our respective processes. Until one of us quipped: "Wouldn't it be great if we could just swap places whenever we felt like it?"
This conversation quickly morphed from a bit of a joke to something more serious—but still very fun! What would it be like to work as a team? And, what would it be like to write a twin swap, one of the tropes we consider the most fun (Parent Trap, anyone?). It went from there!
GWR: Is there any significance to the name Maggie Knox?
MK: We wanted to use the initials MK (or KM, it didn't really matter!) to represent both our names. Maggie is Marissa's paternal grandmother's name—her Grannie Maggie was a writer and she thought if using a pen name it would be a nice nod to her heritage to use that name. And the K in Knox is for Karma, of course—but we took a bit of a circuitous route to settling on that name that had a little to do with the needs of our publisher, as well as how we wanted the name to sound and look.
GWR: What sparked the idea for The Holiday Swap?
MK: As we mentioned above, the idea came about when we were joking around about writing something fun together. We had a great time going back and forth about the most charming, feel-good, festive, Hallmark movie-esque novel we could think of writing, something that would make us feel so happy to write. And the next thing we knew, we were writing it! We are similarly ambitious and driven when it comes to our writing careers, so once we got going, there was really no stopping us. We got our agents on board right away, and just went for it.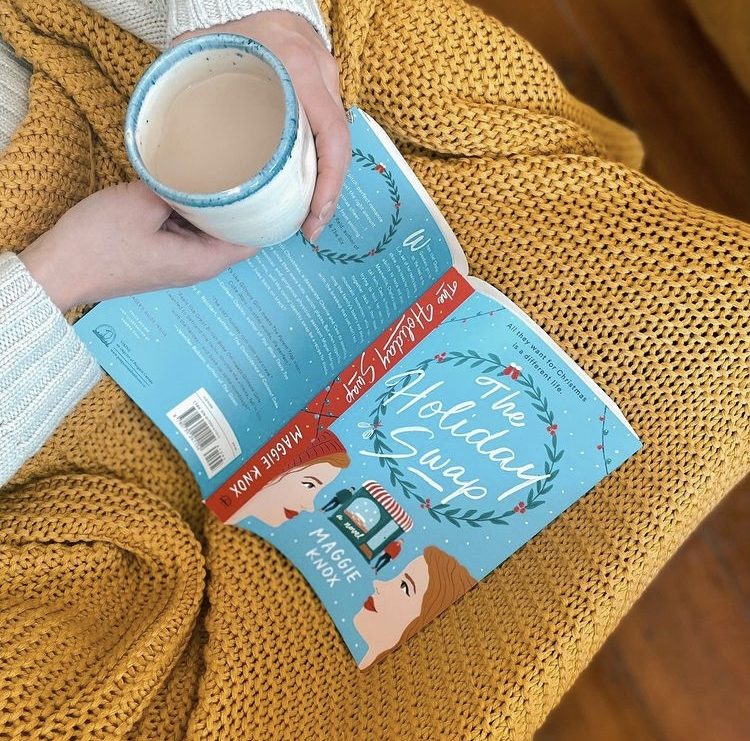 GWR: Writing a rom-com is a bit of a departure for both of you. Were you inspired by any other rom-com or holiday romance books/authors?
MK: Absolutely. We both love losing ourselves in a light, romantic and joyful holiday romance story during the holiday season, whether its relaxing with a novel after a long day of shopping, or watching holiday rom coms on television while wrapping presents. We were definitely inspired by our enjoyment of novels by Josie Silver, Mary Kay Andrews, Karen Swan, Karen Schaler and by moves like The Holiday, Let It Snow, and basically anything on the Hallmark Channel!
GWR: Tell us about the writing process—with two main characters, did you each tackle one?
MK: We decided we each needed to have an equal investment in the twins' storylines—and also that one of the benefits of working with a partner was being able to trade off when the going got tough. That meant we did not each take on one twin but instead wrote a very detailed outline and then divided up the chapters and spent an equal amount of time with each twin, in each setting. This really worked for The Holiday Swap, and meant the writing was seamless. It also means when our friends and loved ones read the novel, they have a hard time figuring out who wrote which chapter. Sometimes we can't even remember!
GWR: Let's talk about the food! Are any of Charlie and Cass' recipes inspired by your own holiday baking? Do either of you have a family recipe that could rival Starlight Bread?
MK: Marissa got really into baking sourdough bread during the pandemic, while Karma watched, mystified (how often are you supposed to feed a starter?) from the sidelines, so that's why there is so much sourdough in the book. It was partly Marissa trying to explain to Karma exactly how it all worked. And both our grandmothers had a Christmas cake they always made that inspired the flavours of the Starlight Bread.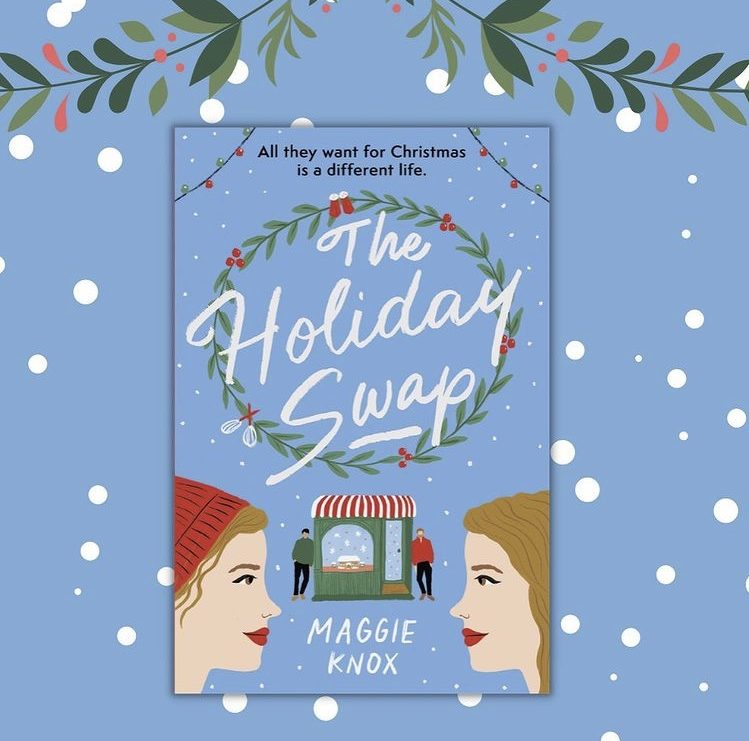 GWR: What did you have the most fun with, character development or plot?
MK: We both like different aspects of the writing process best: Marissa loves writing early drafts and having fun getting to know the characters, while Karma enjoys the editing and fine-tuning stage of things. While we both enjoyed the plot and character of this book, Marissa probably enjoyed the outlining and drafting and figuring out all the fun twists and turns, while Karma enjoyed digging in and layering in our edits and little details that made the twins feel like real people.
GWR: If your book was a beverage, what would it be?
MK: An Aperol Spritz! Light, fizzy, bright, and festive!
GWR: What's next for Maggie Knox?
MK: We've got our second holiday rom com, All I Want for Christmas, coming out next fall. Right now we're in the editing phase (meaning Karma is happy and Marissa is missing the writing stage!). This novel is like The Hating Game meets the show Nashville and we love it! It's a festive and sexy enemies to lovers story about singer/songwriters Sadie Hunter and Max Brody, who are paired up to sing a duet while competing in a Nashville-set reality singing competition show. Sparks fly when they perform together, so much so that everyone thinks they must be in love—and the world falls for the idea of them as a couple. (They even get a hashtag: #Saxie). But in truth, they can hardly stand each other. In the interests of launching their careers and winning the competition they agree to pose as a couple for one year, but as Christmas—and the deadline for the dissolution of their fake relationship—approaches and they come together to write an original holiday love song, they start to realize that their intense feelings might be very real…
Last modified: November 2, 2022