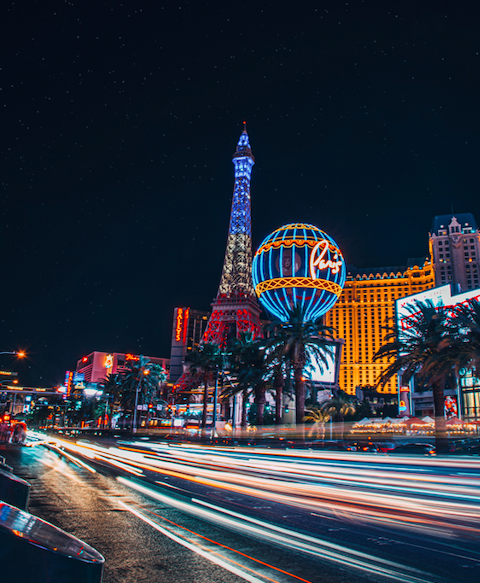 When you're planning a night at the casino, you should dedicate some of that planning on what to wear. After all, you want to show off your most fashionable side and show up like you intend to win. Here are the best looks for a night out at a land-based casino. 
Glitz and Glamour
There are some casinos – whether they're in Las Vegas or they're trying to capture the Vegas vibe – that are all about the glam. If that's the kind of casino you're going to, you need to sparkle and shine, which means dressing accordingly.
Women might want to go with a sequin dress and a pair of sexy heels to go with it. For sequined pieces, red, black, gold, or silver are the best choices of colors. Simple black heels like peep-toe or open-toe will aid the look. Complete the look with sparkly accessories and jewelry. A clutch with some shimmer, such as an iridescent or metallic fabric will help you sparkle and shine.
While men don't need to dazzle quite to the same extent, they still need to look glam. Opt for a pair of dark shade dressy trousers. Add a button-down shirt with some embellishment, and that will work just fine. Choose dark and dressy shoes, and if you like jewelry, just a gold chain necklace will do the job.
Smart and Sophisticated
This is a great choice if you don't want to attract too much attention. Maybe you're on a business trip and feel like going with a professional look.
Ladies can show off their class by pairing a dressy top with pencil skirt or dark trousers. A bold coloured top like red, blue, or yellow would complement the look. For style, a short sleeved, collared button down would be the way to go.
Guys can express their sophisticated side with a button-down shirt, dark trousers, and dark dress shoes. They can basically wear anything they'd wear to the office. There's no need for a tie either. A dressy blazer could complete the look; if it goes with the trousers, of course.
The Novelty Style
Bear in mind that you won't be able to get away with this at all casinos. And it's not as if you'll always could visit a casino in Atlantic City or Las Vegas.
Having said that, women may feel like putting on a show when dressing up. If you want to make a grand statement, throwing some feathers and a boa around your neck looks would help you look like the real deal. A funky hair piece with embellishments like leathers would be great, and a pair of fishnets are in play too.
Sorry guys, this one's just for the ladies.
The Relaxed Look
You don't always have to put on fancy attire when visiting a casino. Most casino visitors, however, like to put in more effort over and above their everyday wear.
Here's where the ladies get to put on their maxi dress, although if you get a bit chilly from the casino's air conditioning, a denim jacket will work fine with your dress. Go for a maxi with thick shoulder straps. And the denim jacket should be fitted and in regular blue denim to give you that relaxed look. Wedge sandals or ballet flats will work for footwear.
Guys wanting a laid-back style may want to go with khakis. They'll work with a polo short or a casual button-down. Don't go overboard and put on your Hawaiian shirt, as much fun as they are to wear. A shirt with a solid color or classy stripes would be a better option. Brown loafers work for footwear, with matching socks, and if you want to add more, choose a plain gold chain necklace.
Conclusion
If you prefer to stay in your sweatpants, you can check out the latest reviews of some of the best real money casinos that you can enjoy from home.
Last modified: July 26, 2022