Welcome to #CheckedIn, a hotel travel series where we will take you along to some of the trendiest and most unique hotels around. Join us as we give you the 411 on all the ins and outs of these locations, what to expect and where you should 'check into' next!
We recently had the chance to check into Merrill House, owned by Jordan Martin de Rosales and located in Prince Edward County, Ontario. And what a treat it was! We had done our Instagram research and were excited to experience it for ourselves.
The Vibe:
This is not your average accommodations. The first word I said when entering the property was "WOW" (capitalized, not lowercase). Pretty sure I bypassed the lovely team at reception as I kept moving room to room to explore what what was around each corner. To say Jordan, his partner and team have created a unique space is an understatement. Each piece, each amenity, each person is a value add to the experience and it all has a story. A story that is perfect woven together to create a unique stay that transports you outside of Ontario.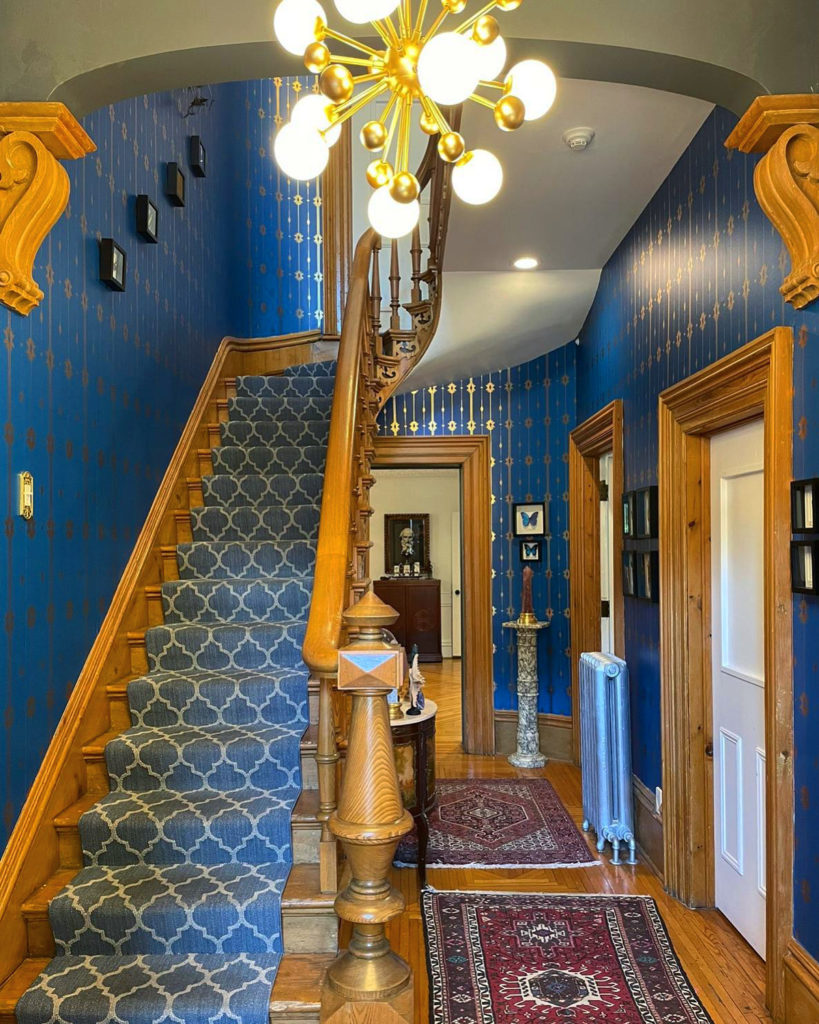 The decor could have its own book. Jordan has mixed old with new. Including wallpaper by William Morris, murals by Fine & Dandy Co, objets d'art by British luxury label House of Hackney and furniture by Spanish designer Houtique
We were lucky enough to have a personal tour with him where he took us through the history of each piece, many of which he collected himself from his personal travels around the globe, "I wanted to incorporate a
balance of antiques and artefacts with contemporary art while celebrating Merrill's Victorian heritage. It was also
important to infuse this magical space with personality. I wanted to create an environment and space you can
experience literally nowhere else," says Martin de Rosales.
It is obvious that Jordan used the past year plus to create a space where no detail was left out. He does this all while introducing elements to the Merrill House's former life. Built in 1878 for Judge Edwards Merrill, 2021 marks the hotel's restorative debut.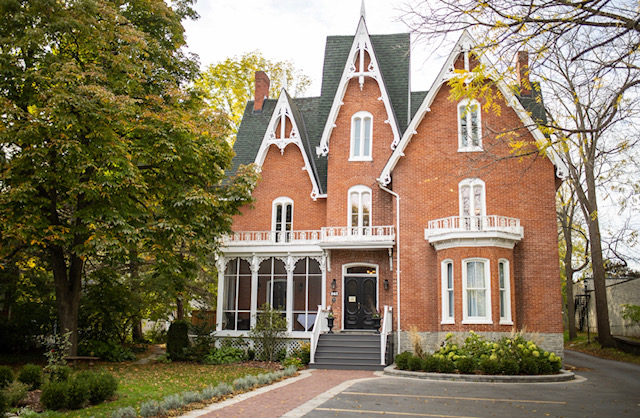 The Neighbourhood:
Honestly, you don't need to leave this hotel but Picton is adorable so you should. Merrill House is steps from the downtown main street, so you could not ask for a better location. We got to visit quite a few of the local businesses when we were in town. Highly suggest popping into The Merchant PEC, Picnic PEC and checking out next weeks #DishingIt for more on our dinner at the delicious Bocado. Picton Harbour and Sandbanks National Park are also nearby for a nature break. For the wine lover there are plenty of wineries within minutes, on our way in we took a pizza and wine break at Terracello and although we didn't make it to Stella's Wine Bar, it is on our list for our next visit!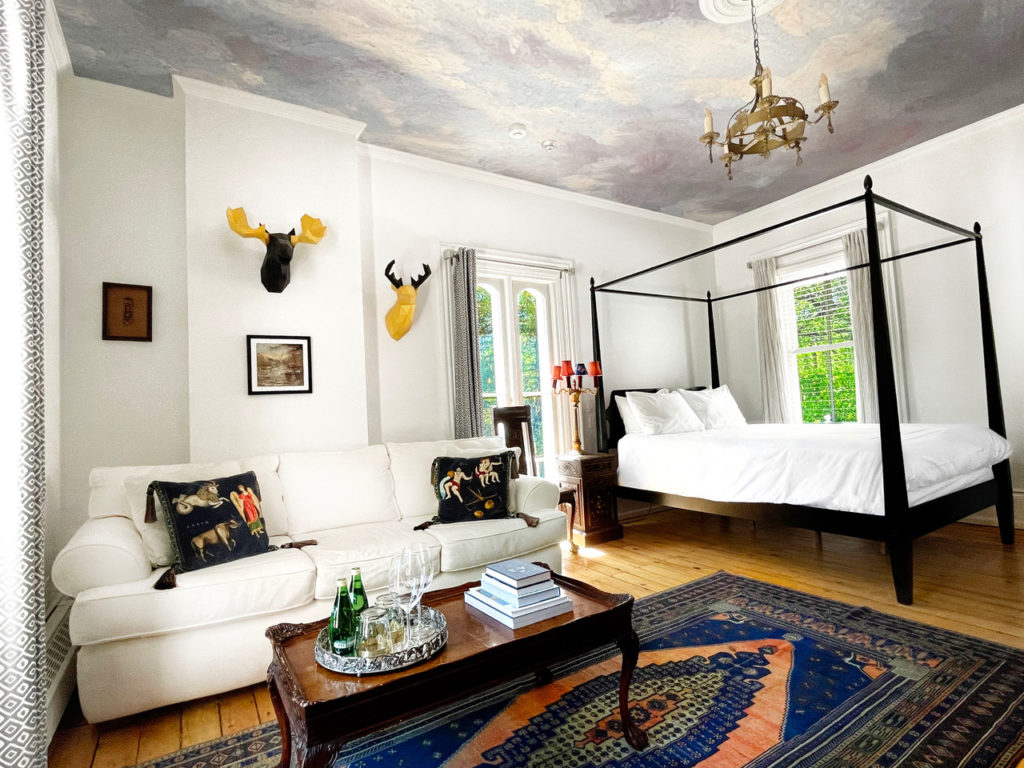 The Room:
We had the experience of staying in the Owner's Suite, which is typically where Jordan and his partner reside when they are on property. Situated at the top floor of the inn, it offered sweeping views of the town, two bathrooms and a separate sitting room. We had a chance to tour the 13 other individually themed guest rooms, and can confidently say whichever room you book your experience will be unique. What is consistent with each room is the luxe additions, from pillow scenting services, to high end toiletries to smart TVs, Merrill House has you covered.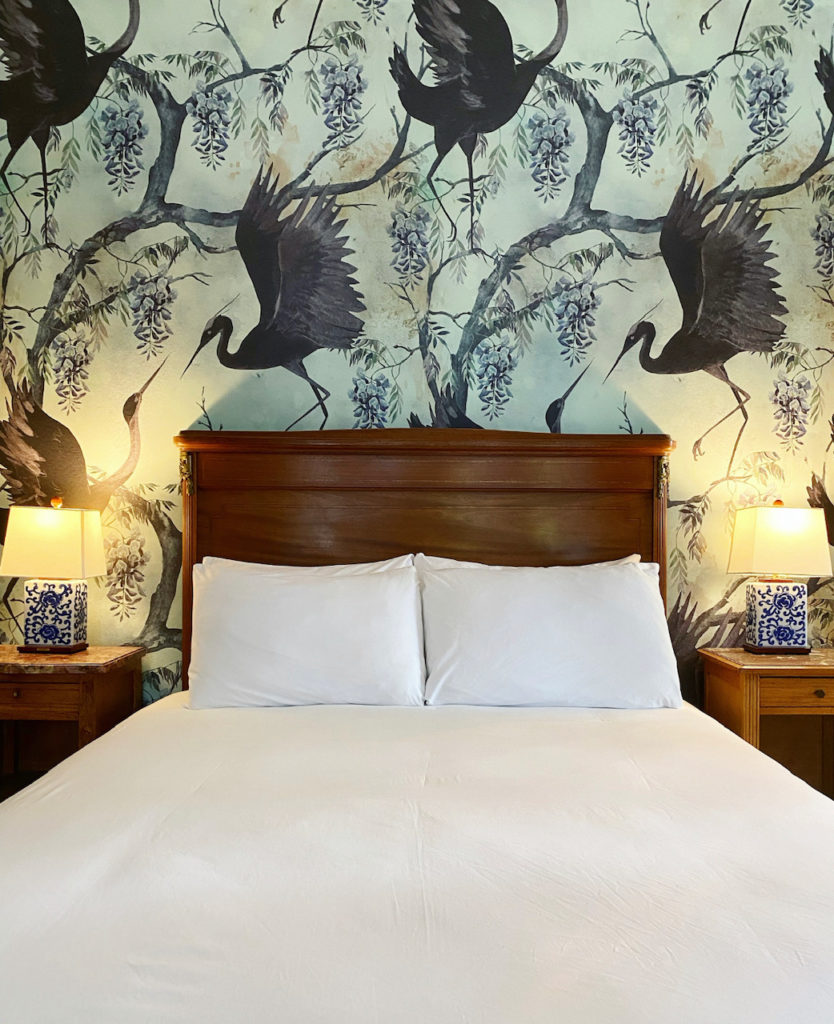 The Extras:
From the amenities (Hello Barrel Sauna!) to the rotating art exhibits, everything you need is on site for the perfect weekend getaway. The Inn boasts a conservatory bar, outdoor and indoor fireplaces, and rolling exhibitions featuring local and international artists.
An added bonus to our stay was the delicious on site restaurant. The elevated French cuisine is designed by Chef Michael Sullivan and accompanies a curated wine selection by Astrid Young. The House holds the only Wine Spectator-awarded cellar between Toronto and Ottawa.
The Inn also has various events throughout the year including wine education, private picnics and coming in Summer 2022 a visit to Domaine Martin, a leisure estate located 20 minutes from Merrill House. Be sure to check out their website for future happenings.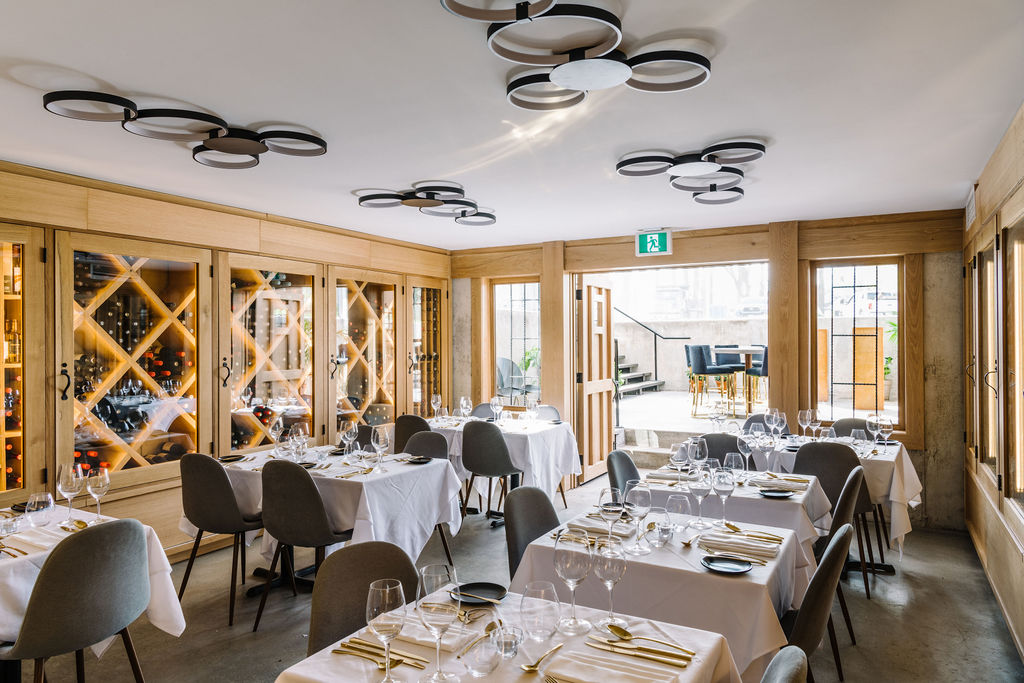 The Verdict:
Without hesitation we will be back, Merrill House is the perfect escape close to home.
Last modified: December 16, 2021