This is #DishingIt – where we give you the inside scoop on what's new and downright finger lickin' good in Canada's culinary scene. As tricky as it can be to achieve, we like to believe that maintaining a healthy lifestyle and diet is all about balance. And though we like to top you up with tips and tricks that'll help you achieve optimal wellness, we love sharing about one of our favourite hobbies: eating all the things. If you like trying different cuisines and discovering the next best hole in the wall as well as gourmet meal, than let's get to talkin'. Oh, and make sure to dish your dining suggestions right back to us in the comments.
Last month we checked out Miku Toronto. Having been to their Vancouver outpost a few times, we were excited to FINALLY check out the Toronto location. I had had their catering at events but knew I was in for a treat when it came to the service, space and creativity they show in their individual dishes. Miku is known for bringing together traditional Japanese flavours and techniques with East Coast elements to create a unique and unforgettable dining experience. I love that the menus focus on Aburi Sushi as well as fresh seafood, while adding a signature Aburi twist to the naturally amazing ingredients.
The Vibe: 
Sitting at Toronto's Harbour Front at Bay and Queen's Quay, Miku is Aburi Restaurants Canada's first East Coast location and brings a contemporary upscale vibe to Toronto's Southern bustling Financial District. The Toronto outpost is convenient for everything from a power lunch to meeting that foodie friend! We opted for the latter and the outdoor patio was the perfect place to catch up. Outdoor they have the street blocked off creating this intimate patio space. While inside remains open and welcoming, with tables kept at a good distance from your neighbour.
The Service:
I had every expectation that the service would be superior, and they did not disappoint. Attention to detail is the norm here. Our server gave us her recommendations and helped us curate a lunch that was a perfect mix of our favourites and something new to try. The food will always bring us back to a restaurant but good service is what will keep us loyal patrons and Miku Toronto delivers here!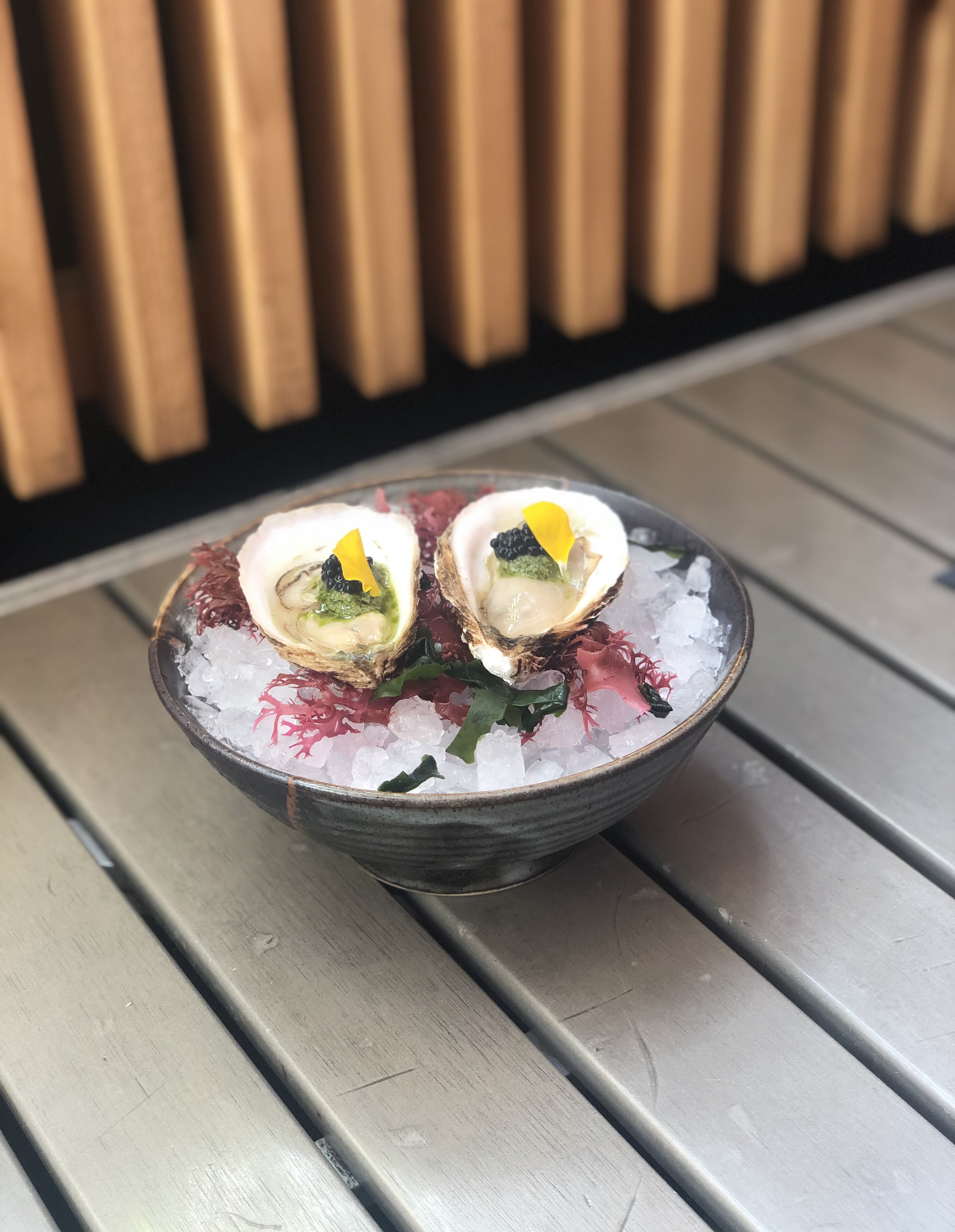 The Food:
Where to start? Just have a look at these images. Not only is Miku some of the freshest sushi I have had, but it is also some of the most innovative. They are specifically known for their Aburi. Literally translated, Aburi means "flame seared." I learned when flame is applied to sushi, the heat changes the sushi's flavour to create something new and exciting. This is one of my favourite ways to have sushi, so we went in on the Aburi (clearly .. see image below haha). They oysters and scallop dishes are also highly recommended!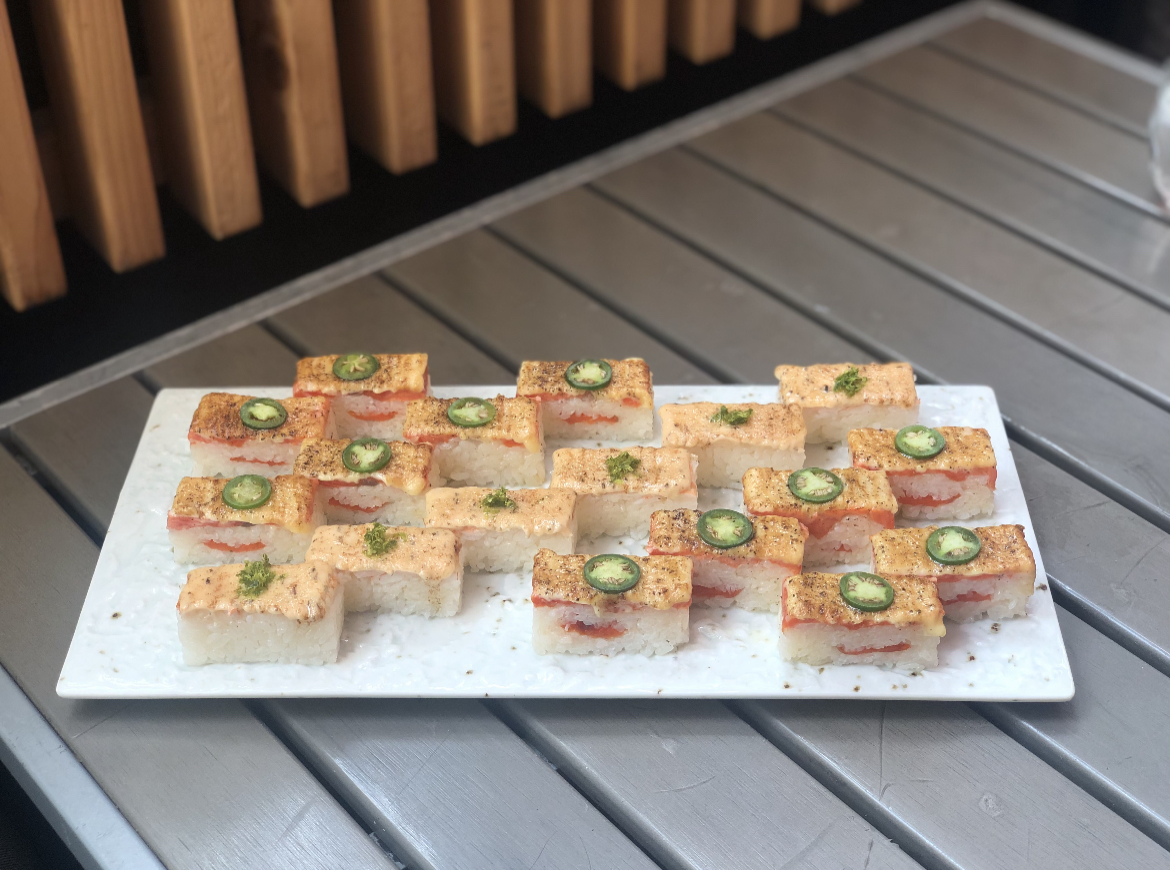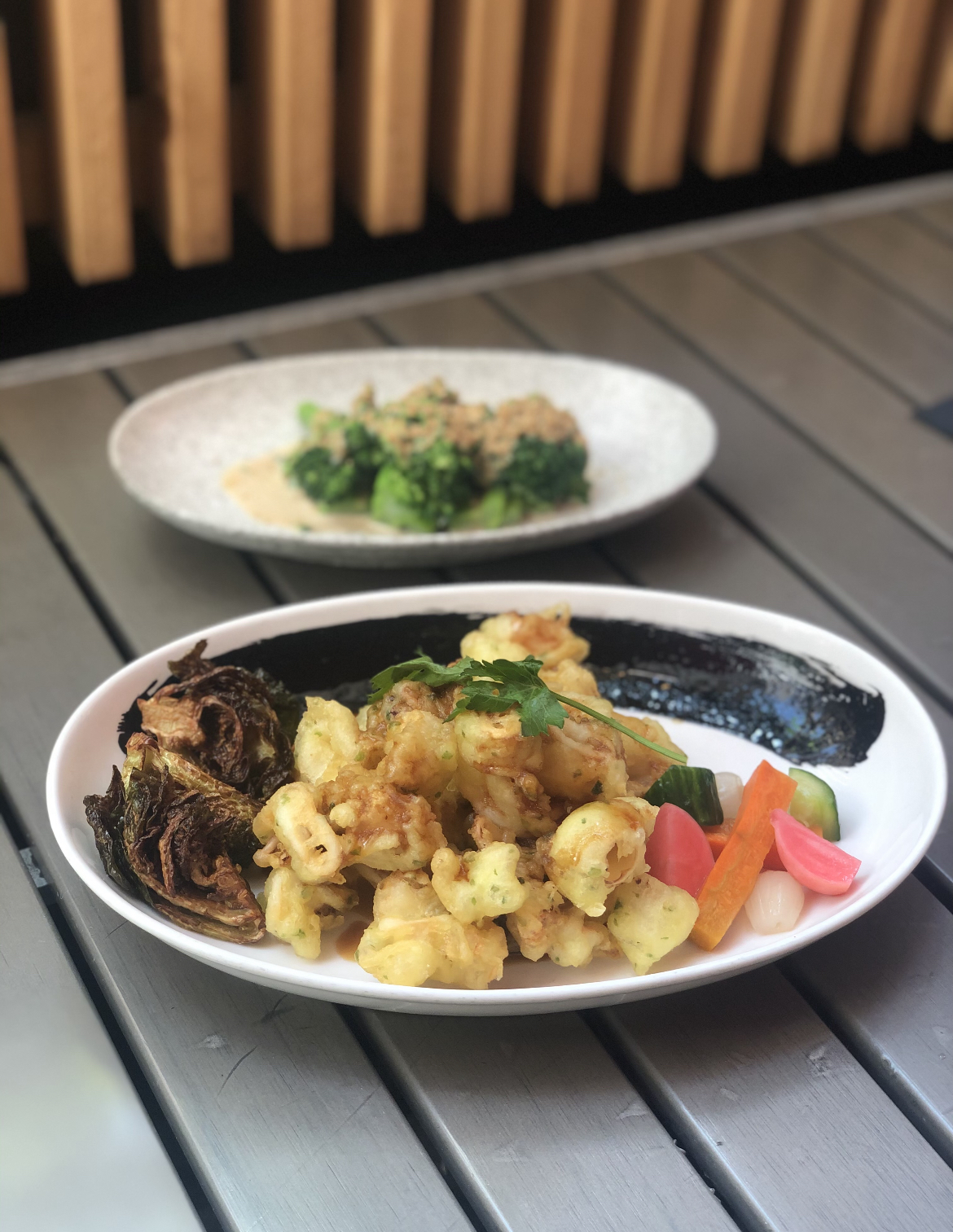 The Drinks:
We visited Miku at lunch so we held off on the alcohol, BUT their non-alcoholic items were just as yummy. Took the first sip and literally felt like I was transported to a tropical beach. The addition of the palm leaves to the drink helped with that! Excited to go back at dinner time to try out some of their sake and innovative cocktails they had on the list.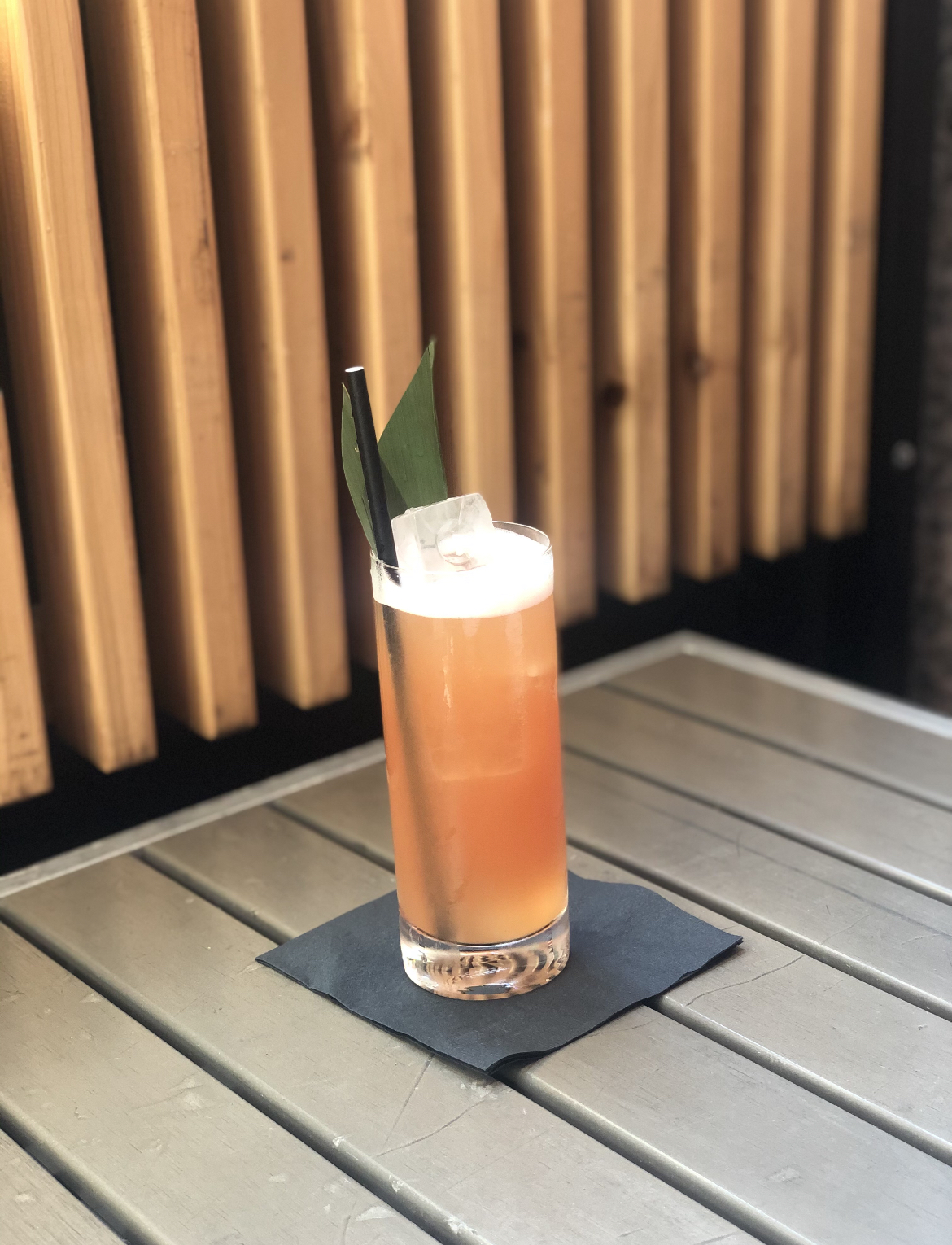 Last modified: October 6, 2021