This is #DishingIt – where we give you the inside scoop on what's new and downright finger lickin' good in on the culinary scene. As tricky as it can be to achieve, we like to believe that maintaining a healthy lifestyle and diet is all about balance. And though we like to top you up with tips and tricks that'll help you achieve optimal wellness, we love sharing about one of our favourite hobbies: eating all the things. If you like trying different cuisines and discovering the next best hole in the wall as well as gourmet meal, than let's get to talkin'. Oh, and make sure to dish your dining suggestions right back to us in the comments.
We had the chance to try out Minami Toronto, and left with a beautifully content feeling after indulging in the finest Japanese cuisine Toronto has to offer.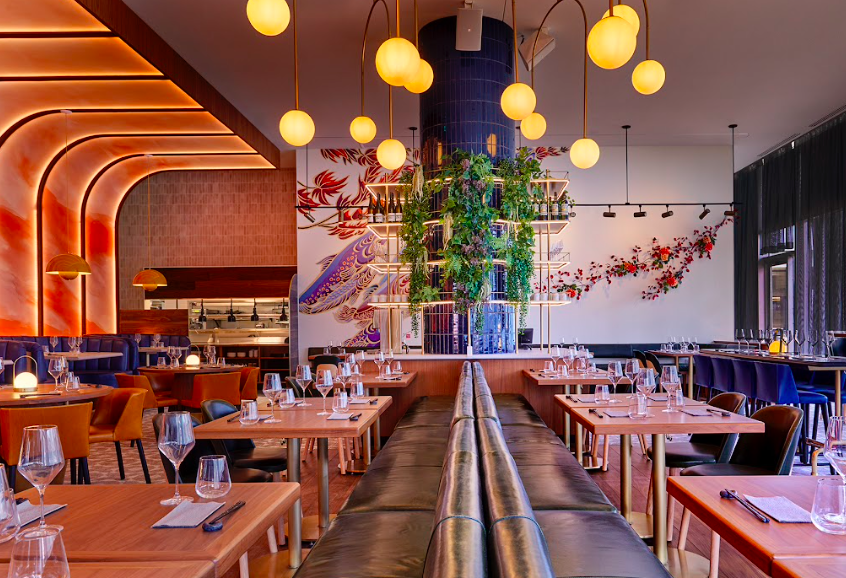 The Vibe
Located in the heart of the culinary district in downtown Toronto, this award-winning restaurant is a vibe. With accolades in the restaurant design and culinary experiences, Minami Toronto is a fan favourite. The moment you step into Minami you're swept away in a designers dream. The 4,600 square foot space, focuses on conveying a contemporary aesthetic, with intmiate spaces to enjoy a meal. Japanese painter, Hideki Kimura's mural cascades the feature wall, 90 gossamer painted fabric sheets float from the ceiling infront of the beautifully crafted bar to mimic the element of fire, and the plush leather chairs with an arched backlit screen, brings in an intimate feel for diners. The space has that warm and cozy feel, with a modern, uniquely crafted twist.
The Service
The service was outstanding. Our servers were ready and waiting for our to explore the menu to delight the senses and with their enthusiastic nature, and detailed menu observations, we were happy to be in their hands for the evening.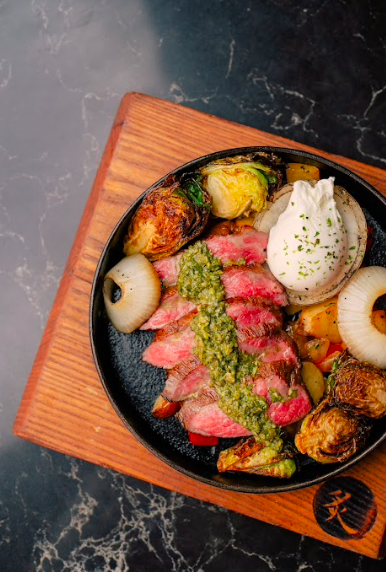 The Food
A culinary dream. From Oshi sushi to Wagyu Nigiri, the chefs at Minami have designed a menu that lights you up. As trailblazers of Aburi sushi in Canada (pressed sushi prepared using their famous flame-searing technique and signature sauces), and with a focus on using the finest of ingredients for all dishes, beautifully crafted sushi rolls are a must when visiting Minami. Whether your heading to Minami with a group of friends who are into sharing or your out for a date night, the menu is extensive and honours tradtional Japanese cuisine with an eclectic twist.
The Drinks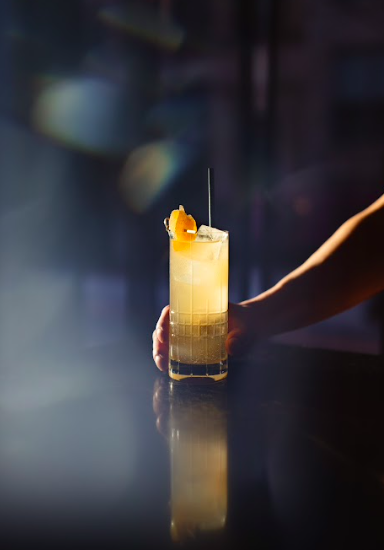 Saké, saké, saké! Whether your a saké fan or enjoy a delicately crafted cocktail, the bartenders at Minami are here for you. Picutred above, 'The Perfect Storm'. Created with Don Julio Blanco, Talisker 10 Year, pineapple, yuzu, and finished with ginger beer, the cocktails are creative, and unbelievably delicious. Minami also offers an extensive wine, beer and spirits list…but we know you'll love the cocktails or a good ol' glass of the finest saké. 
The Verdict 
If you're looking for an award-winning restaurant that creates the most intricate and delicious sushi, look no further… Minami is it. We'll be back soon!
Last modified: December 9, 2022