Toronto's longest running annual multi-arts fashion event Fashion Art Toronto (FAT) will return with a three-day in-person event at Design Exchange (234 Bay St.). Taking place from Friday, May 6 through Sunday, May 8. The 2022 event will host runway shows from 40 Canadian designers and feature fashion-inspired art installations. New this season, Fashion Art Toronto has partnered with Canadian designer popup INLAND who will present its Spring retail popup featuring 40 Canadian retail brands throughout the weekend. Our Faces of FAT series will take a deeper look at the designers behind the collections and their stories. Check out FAT's Instagram for updates on the fashion festival.
Designer: Vanja Vasic
Website: fashionarttoronto.ca
Instagram: www.instagram.com/fashionarttoronto, www.instagram.com/_vanjavasic
Showtimes: May 6, 7, 8, 2022
SC: Tell us a bit about yourself.
VV: I am Vanja Vasic, the founder and director of Fashion Art Toronto. I studied fashion design at Ryerson University, and I have been curating and producing FAT for over 15 years, now the longest running fashion week in Toronto!
SC: What inspires you?
VV: As a young designer I wanted to create an event that gave other young and aspiring designers the space to present a more experimental and open approach to fashion design. I have always been inspired by visual art as my family is deeply involved in the arts ranging from film, photography, performance, and installation art, hence Fashion Art Toronto is always inspired by the freedom of art and conceptual thinking. As an immigrant to Canada I have always felt as an underdog and I feel as it has been a driving factor in creating a diverse and multicultural fashion week – a space that celebrates difference and where designers and participants can be themselves and express their individuality.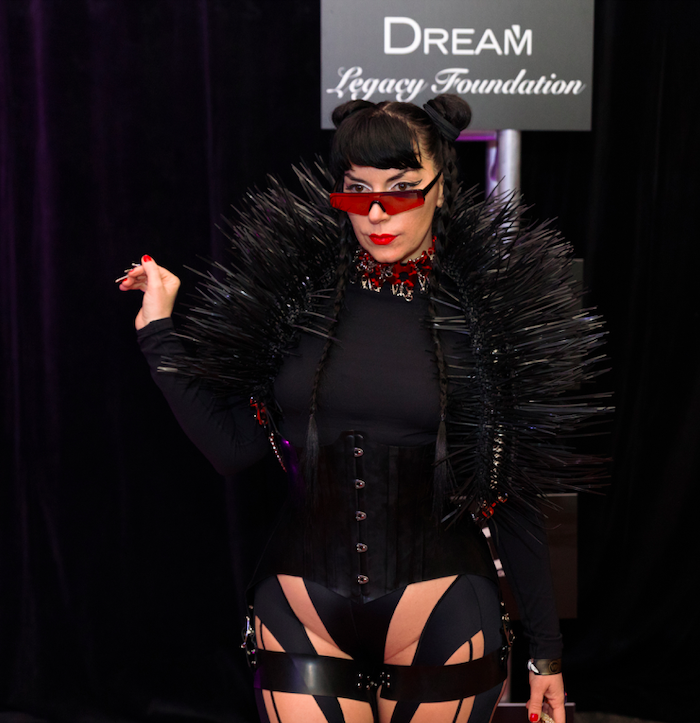 SC: Tell us the story behind your brand/art
VV: Fashion Art Toronto was created as a response to the more traditional fashion weeks, which were lacking in diversity 15 years ago. I wanted to create an event that was more inclusive in its approach to presenting and celebrating fashion, where designers have the freedom to create their complete vision, where a diverse range of models grace the runway and where collaboration and inspiration can evolve.
SC: What do you love most about FAT?
VV: What I love most about FAT is seeing the collections come to life on the runway, the energy from the models, the audience, the music, the clothing and the designer's vision unfolding as the lights go up!
SC: What does 2022 hold for you?
2022 marks the year of new beginnings for Fashion Art Toronto. We're back to a live audience, an exciting new space at the Design Exchange and collaboration with other like minded organizations and events.
Last modified: April 5, 2022