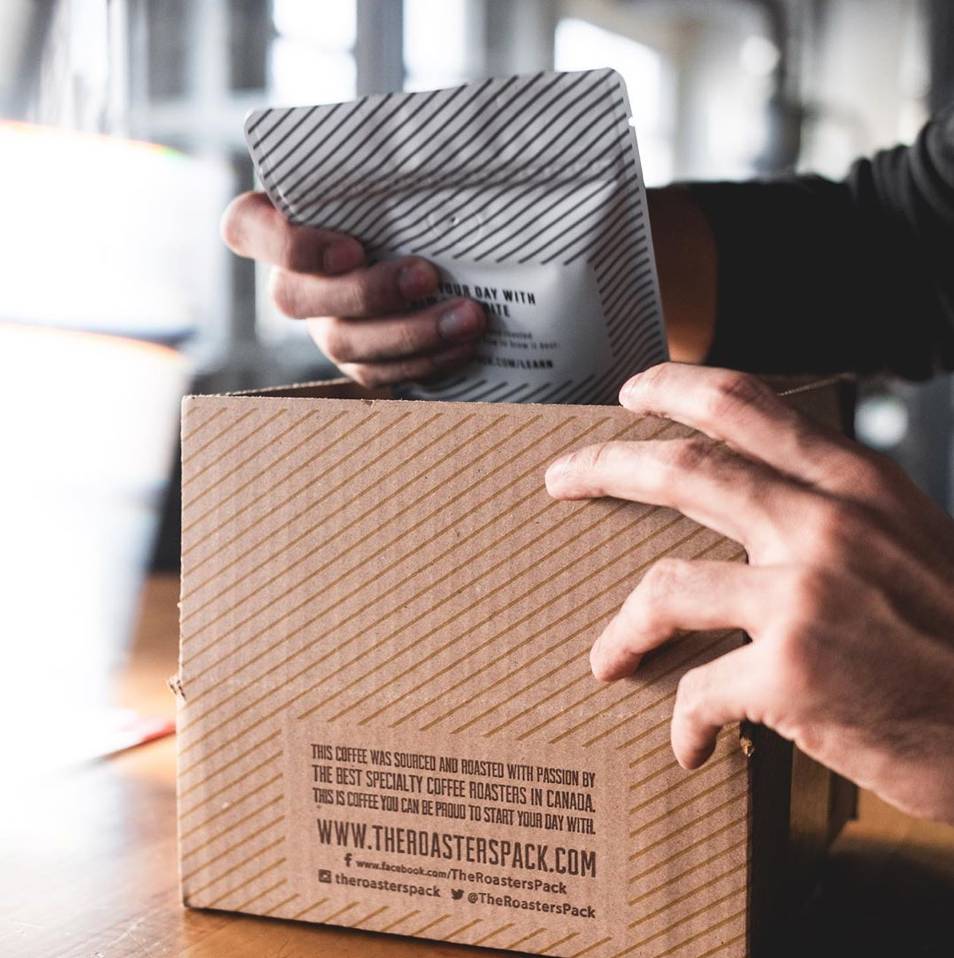 With Father's Day approaching on Sunday, June 21, celebrating dad is going to look different at a distance. If you're looking for a way to show your love, appreciation and recognition, we've got the perfect remedy for making Father's Day special in quarantine: the subscription box.
Whether he's into dressing up or enjoying an ice cold craft beer in the sun, each one of the Canadian-made bundles below makes a unique gift that's suited to your favourite dude. Scroll to find one for yours.
YoursLocally
Jen Foster and Vedika Solecki's latest project, YoursLocally, is a collection of gift boxes containing carefully curated products from Canadian brands like BN3TH and GotStyle. The 'His' box includes a minimum of five items and all proceeds go directly to the company's small business partners. Boxes start at $85 (CAD).
https://www.instagram.com/p/B_ds_1SDQ1U/
The Roasters Pack
You can help your dad stay caffeinated all year long with a coffee subscription from The Roasters Club. Beans from Canada's best roasters like 49th Parallel and De Mello Palheta could be delivered to his door every month for only $26.95 (CAD).
https://www.instagram.com/p/CAtLftvhpY5/
King x Portland Sock Club
The intersection at King St. West and Portland St. in Toronto is synonymous with Gusto 101 and Jimmy's Coffee, but it's also the place where Tom Collver, Drew Jessup and Kyle Dutka started King x Portland: Toronto's most popular sock subscription company. Choose a one-time gift option for Father's Day ($50 CAD) or sign him up for their Sock-of-the-Month Club ($15).
https://www.instagram.com/p/CBIlBzaBSd1/
Canada Craft Club
Canada Craft Club sends an exclusive craft beer package to your dad's doorstep every month, keeping him hydrated throughout the hottest days of the year. Curated and tested by beer experts and brewers, boxes start at just $61.95 (CAD).
https://www.instagram.com/p/B8jzseUAF_t/
Get Canucked
Does your dad live abroad or just love Canadian snacks? Send him a taste of home with one of Get Canucked's goodie packages including Eat-Mores and All Dressed chips for only $45 (CAD).
https://www.instagram.com/p/BkSfKo2AY4b/
Last modified: June 13, 2020