Welcome to our Spotlight series where we connect you with talented and hard working individuals who are taking you behind the scenes of their creative journeys – in their own words. This month we are shining the spotlight on Tyg Davison, an international model who worked closely with the industry's most prestigious designers and later creating CITIZEN AGENCY after realizing her passion to manage the future generations of models.
The earliest memories of what I associate with the fashion industry are details in a day that changed the course of my life. My mum combing through my hair before I met with my first modelling agent saying, "gotta pay the price of beauty," as I winced with the snag of a knot. Putting on a pair of her high heels that didn't fit shortly before we left and complaining about how uncomfortable they were. Dabbing concealer under my younger sister's eyes and accidentally smearing some across the bridge of her nose. My mum signing our names out in the log book of the women's shelter we were living in at the time.
I was 16 years old when the RCMP relocated us from the rural town in Alberta we had been living, to a shelter in Vancouver. We had only arrived a few weeks before my Aunt called and convinced my mum to bring my sister and I into a local modelling agency. We were so lost at the time. Still shaken from the last few years, having experienced so much abuse at the hands of my mother's boyfriend. So unsure of what the future held. What my mum would do for work, when, if ever, we would be safe visiting our dad and brother back in Alberta. Where we would go to school, when it was safe to leave the shelter and look for a home of our own. We were questioning everything. I remember butterflies in my stomach at the idea of even leaving the shelter, let alone meeting new people. I was nervous but also cautiously eager.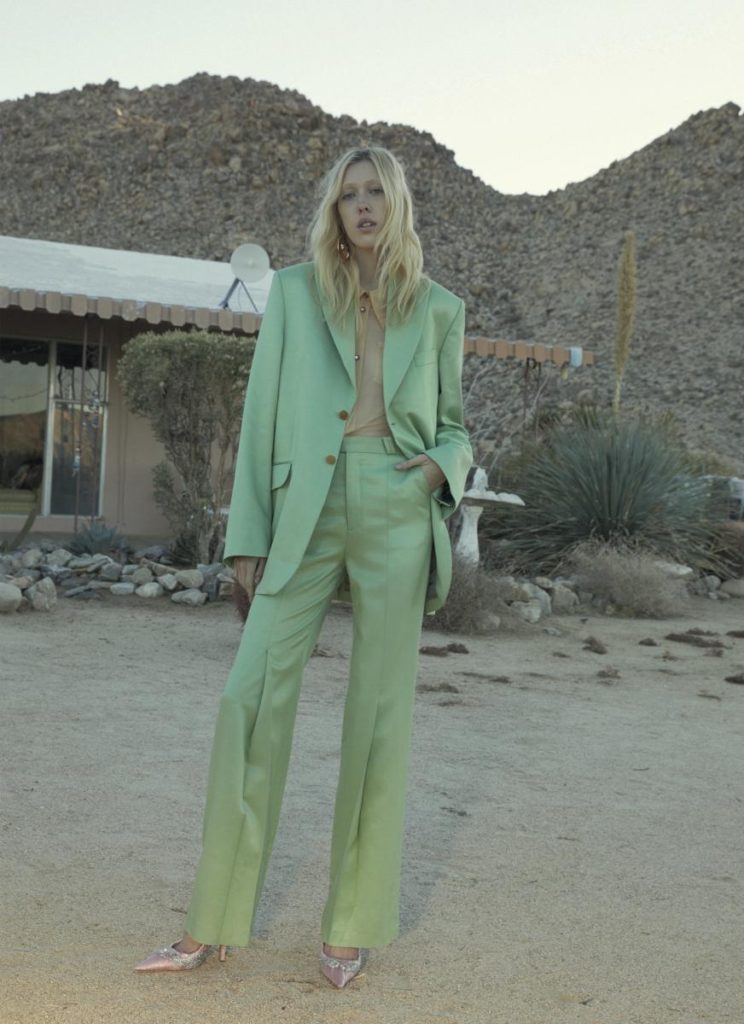 I grew up taking photos of my sister- I thought she was the most beautiful girl in the world. On weekends, after collecting the eggs our hens had laid and mucking the stalls of our horses with my mum, I would cut up old bed sheets and create dresses for my sister to wear. We'd stage photoshoots throughout house and play, "fashion." I had always loved the idea of working in the industry, even though I didn't have a clue what that actually meant at the time and was as far from it as you can possibly imagine.
I remember sitting across from Liz Bell in Vancouver for the first time, who would become my mother agent for the next decade and thinking, 'I want to be her one day.' She came across as so powerful to me. It was the exact opposite of how I had seen the women in my life having to carry themselves for the last few years. It was such a profound experience for me at the time to meet a woman who spoke bluntly, spoke with confidence, owned her own business, conveyed strength and laughed loudly.
Modelling changed my life. I had never left Canada before signing the contract that we did that day. Shortly after, I flew to Paris and walked Haute Couture runways. I became a Jean Paul Gaultier exclusive and walked his show consecutively for years. Elizabeth and I moved to New York and signed with Ford Models. Marc Jacobs named me his muse and we worked closely for years. I later switched to Wilhelmina Models and continued to fly around the world, exploring different countries, cultures, learned to take care of myself, learned to cook different foods, found out who I was and wanted to be. It was so surreal for me- suddenly, I had run out of room for stamps in my passport and was half way through my second. I was in the magazines that I used to pass by as a child and wanted so badly to flip through.
By no means is the industry an easy one to navigate. I don't mean to glamourize it in anyway- It is still evolving. There needs to be more protection in place for models. More accountability and transparency and absolutely needs to be regulated; but it was the challenging environment that I personally needed to teach me to stand up for myself and come into my own.
The desire to create that lifechanging experience for others, along with the safety that my experience creates, has never gone away. At what was arguable the height of my modelling career, I moved to Toronto to accept a job at an agency as an agent dedicated to the development of new faces. I was quickly promoted to a director position and held it for several years. I realized more and more that I wanted to do things differently. I wanted to continue to develop personally and challenge myself again. I had a vision for an agency and in reality, it isn't fair for me to try and mould someone else's company into what I think it should be. Everyone has a unique vision and something unique to offer talent.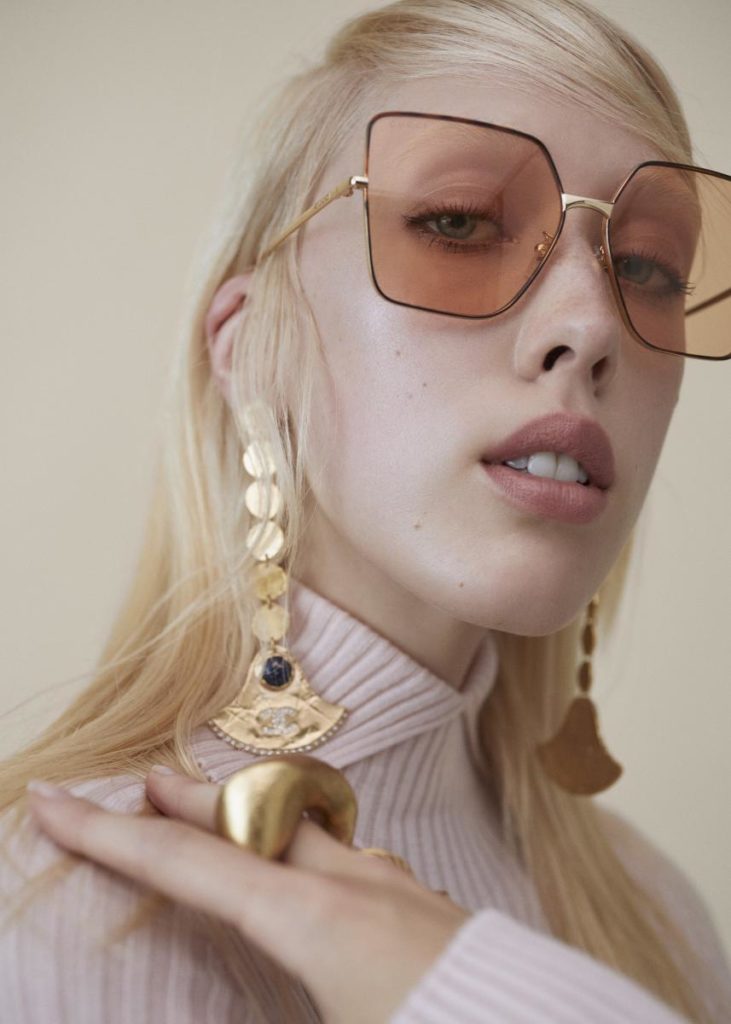 I've recently founded CITIZEN AGENCY here in Toronto. The name inspired by the feeling that I was a "citizen of the world." Not necessarily feeling like I belonged in one place or country.
At every stage of a model's career, I have walked in those shoes. Not knowing what to do in front of the camera, not knowing how to walk in a pair of heels. The first rejection that really stings, an option lost, an exciting job confirmed. What I offer my models is all the passion I have for the industry, the personalized attention, the rare, direct relationships I developed with designers, casting directors and agencies across the world, the celebration of each step. CITIZEN AGENCY is young but the reception from everyone who has been apart of my journey so far has been incredible.
I will strive to represent beautiful humans, not just beautiful faces. Individuals with stories and causes they're passionate about and that can use this platform to share them. Whether or not someone is interested in the industry, everyone is affected by it. You walk down the street or through a mall and you see ads with models in them. You shop online, you'll see models. You flip through any magazine, there will be models. As agents, I believe we have a responsibility to be promoting humans that if you did look at that ad a little closer and found out who that individual was, you'd be inspired. You might learn something. You'd be proud to know that was who Canadian clients are choosing to represent their brands.
To learn more about Tyg's work visit: www.citizen.agency
Last modified: April 5, 2022