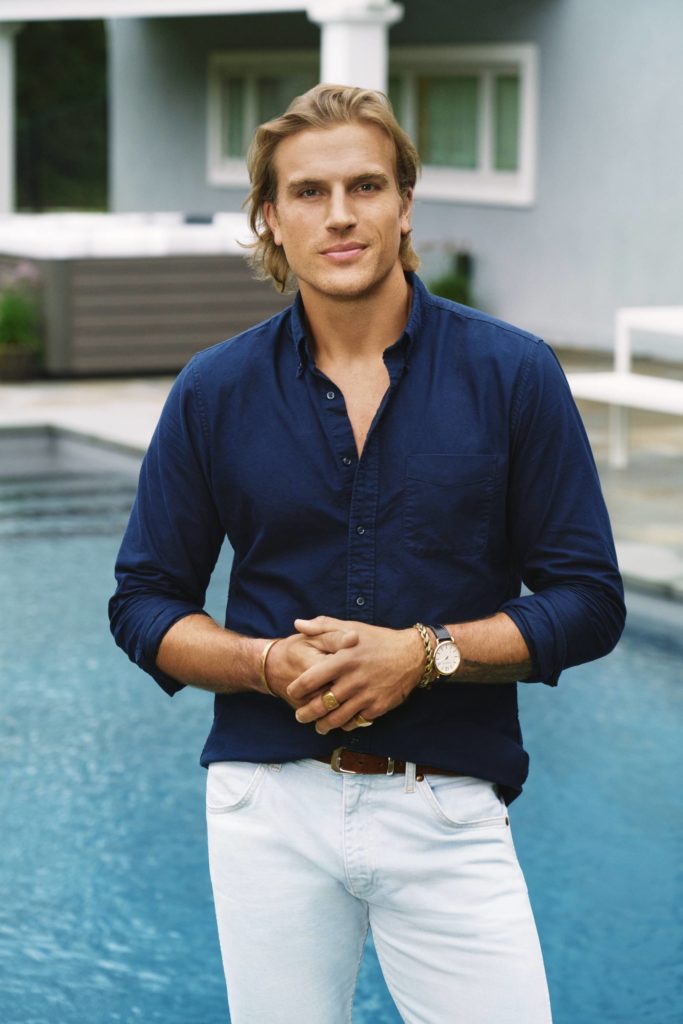 "I wanted to kind of combine them and create a clothing line that can play luxury but also rustic, and also be more than one dimensional,"  Luke Gulbranson told Elise Gasbarrino on this week's episode of Let's Talk About.
Luke is the founder of R_CO, a rustic-luxury clothing brand that specializes in apparel, handcrafted jewelry and fragrances. All of his items are inspired by the outdoors and focuses on bringing a piece of his Minnesota style to the luxury fashion of New York, that he has come to know in his years of working and living there.
One of Luke's business philosophies is to give back and support his local community. "I work locally with a print shop here – in my hometown, I believe in small businesses, I believe in giving back to the community, I believe in working local. I believe in all those things," Luke said.
Luke Gulbranson
Luke shares that having a business is, "not about making millions of dollars," it's about being able to  create a business that can provide more jobs for others in the long run.
To listen to Luke's episode of Let's Talk About, simply search for "Let's Talk About" on any major streaming platform and for more information, head over to our podcast homepage, here.
Last modified: July 12, 2021