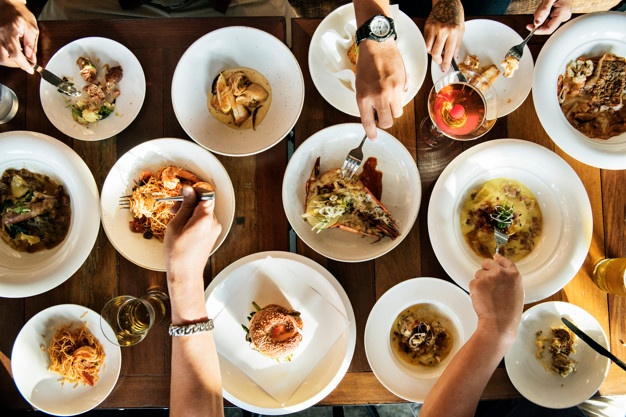 Toronto has always been a food city. Since its early days, the city embraced new cuisines from incoming immigrants, melding its meat-forward "Hogtown" sensibilities with new global flavours. It has leveraged the cornucopia of fantastic produce from around the Golden Horseshoe, and nurtured young chefs through several world-class culinary programs.
Now, the city is taking those classic approaches, multicultural values and stunning ingredients, and serving them up for a new generation.
In the past, you needed to go to a fine-dining establishment to find a sophisticated expression of the city's culinary offerings. But, since the pandemic, the world-class chefs of Toronto have explored new, convenient ways of getting their food on people's plates.
In this article, let's spotlight one of those chefs: The world-renowned Toronto local, Mark McEwan. His catering venture – McEwan Catering – represents a step forward in Toronto food, taking chef-inspired meals and banquets and making them accessible.
The Celebrity Chef at the Helm
Mark McEwan is practically a household name around these parts. Since his first gig sous-ing at the historic Sutton Place Hotel, McEwan has shaped the city's culinary scene, folding in French and Italian influences as well as global flavours.
His judging stints on Top Chef Canada and The Heat positioned him as a preeminent tastemaker, critic and promoter of up-and-coming chefs. And you can usually find his cookbooks adorning the window displays of Toronto bookstores. In his new role as distinguished Toronto caterer, he continues to evolve – this time offering a chef-focused alternative to the standard Toronto delivery fare.
Fighting the Boredom of Food Delivery Apps
Food delivery apps served a utilitarian purpose during the pandemic. They were safe, contactless ways of putting food on your table.
The only problem was, the options were generally limited in scope, often favouring fast food and informal fare. That's where McEwan and his team of chefs saw an opening. Why not operate a catering company that offers fine-dining banquets and convenient online ordering for single or family meals?
What's on Offer
A better question might be: What isn't on offer? McEwan Catering takes a global approach to its roster of food offerings. They offer East Asian-influenced, Indian, French, Greek and Italian buffets. Their a la carte baked dishes draw inspiration from Europe, Classic Americana and British home cooking. And their chef-inspired individual meals include Middle Eastern, Thai, North African and Caribbean flavours.
What Makes Them Different
The short answer: all of the above. They are chef-focused with an experienced celebrity at the helm. Unlike other caterers, they have optimized the delivery process to make their food even more accessible, essentially hybridizing the best elements of both fine-dining catering and food delivery apps. And they offer an eclectic menu of world cuisines that reflect the multiculturalism of Toronto.
If you want to bring the chef's table to your table – whether for an average weekday dinner or a special holiday party – check out McEwan Catering. It's important to support local these days, and they are as local as it gets: a Toronto institution serving the diverse food that makes this city great.
Last modified: January 18, 2022