It's no doubt that the days of heavy, caked on makeup and strong fragrances are out! While fresh faced "Clean Girl Aesthetic" where less is more and using lightweight, clean formulas are here to stay. These 9 beauty faves we found at Shoppers Drugmart will help you achieve perfect glowy skin and leave you looking and smelling like an absolute Goddess.
Pacifica Beauty
Reusable Mask Brow, $19.99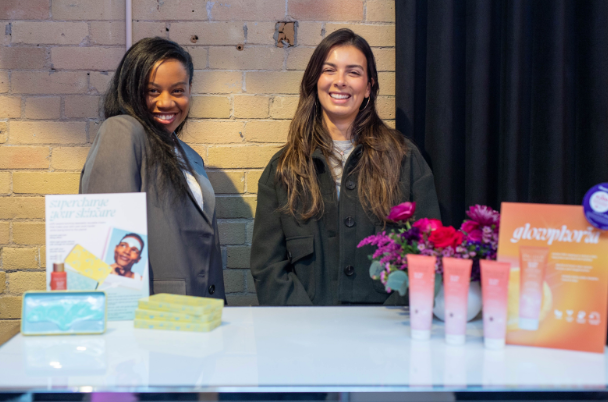 I'm sorry but botox who? This new technology mask system helps reduce the appearance of fine lines and wrinkles. Add this to your usual nighttime routine on top of your fav serum and watch those stubborn creases say GOODBYE! The best part is you can use the mask up to 7 times, which means less waste for a true "clean girl aesthetic".
Evio Beauty
Lip Serum, $22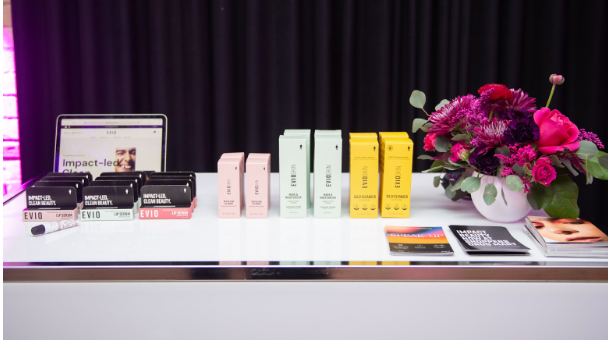 This cruelty free lip serum made with antioxidants, hemp and peppermint oil is jam packed with Omega 3,6 and 9 vitamins! This helps repair your lips natural skin barrier and with its good for you ingredients this balm will keep your lips looking, soft, hydrated, and most importantly healthy. Their witty product names from "Be Blunt" and "Did I Make Myself Clear" might just have you ready to pucker up.
Nudestix 
Magnetic Matte Lip color, $31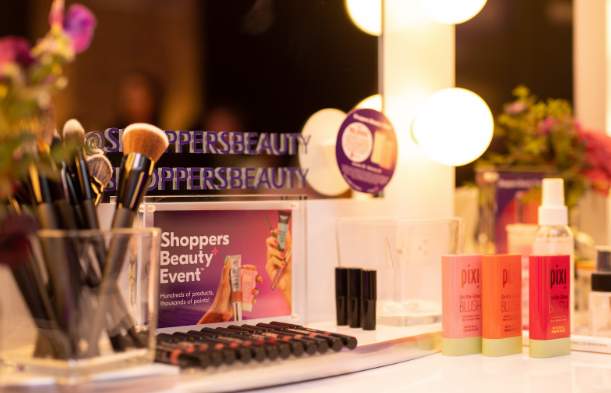 If you are looking for a kiss proof, sweat proof or transfer proof lippy, look no further! ,Nudestix Magnetic Matte Lip Color is the new lip tattoo in the market (commitment not included) offering a range of shades from Deep browns to warm neutrals is cruelty & fragrance free. Comes in small compact packaging perfect for all your makeup needs and will fit in even the tiniest of purses making it great for on the go girlies. 
It Cosmetics 
CC+ nude glow foundation with SPF 40 $ 2% Niacinamide, $55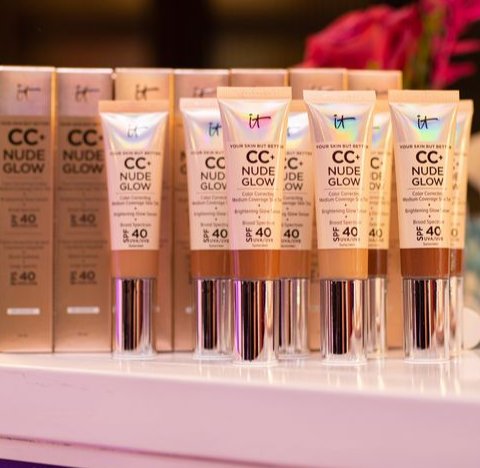 Move over dull, flakey foundation and buckle up for bright, soft, glowy skin. With over 20 shades, it Cosmetics has created a CC+ formula that leaves your skin hydrated for up to 24hrs and includes ingredients such as, Niacinamide, Hyaluronic acid, Green Tea extract, & spf 40 to protect your skin from within.
SVR
C20 Biotic, $72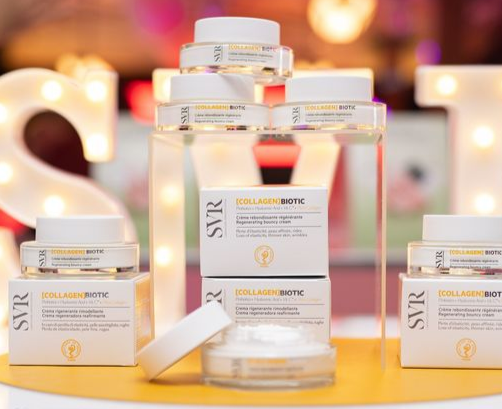 This regenerating plumping gel helps reveal your skin's beauty and natural radiance.With ingredients from Vitamin C to Pasteurized Probiotics, this plumping gel will smooth, tone and help the look of tired looking skin. Making the Goddess of beauty herself jealous. 
VICHY
Liftactiv Pure Retinal Serum. $66.95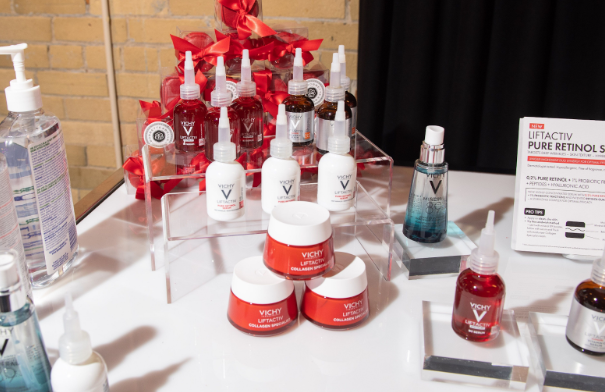 Adding this innovative product to your nightly routine twice a week will help reduce the look of fine lines and wrinkles. Made with pure retinol, probiotic fractions, peptides & hyaluronic acid and dermatologist approved its time to press that rewind button and have people guessing if you are 22 again. 
Prada
Paradoxe Eau De Parfum, $139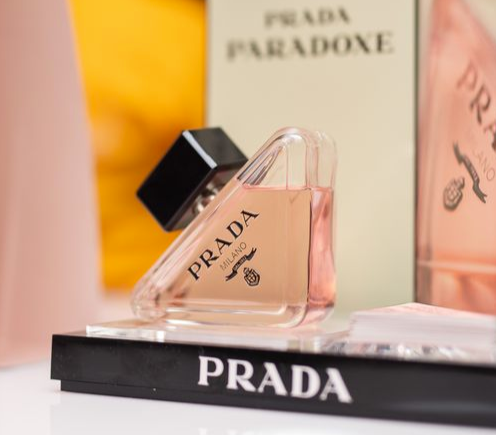 This multidimensional scent is made with floral, amber and musk notes. Is perfect for any perfume connoisseur. This is Prada's first Neroli bud extraction and featured in the iconic triangle shaped bottle and signature prada logo, is also refillable making it a sustainable, clean beauty product. Not only will it have you smelling like a queen, but it will also reduce waste!
Solinotes
Eau de Parfum & Body Mist, $16-$28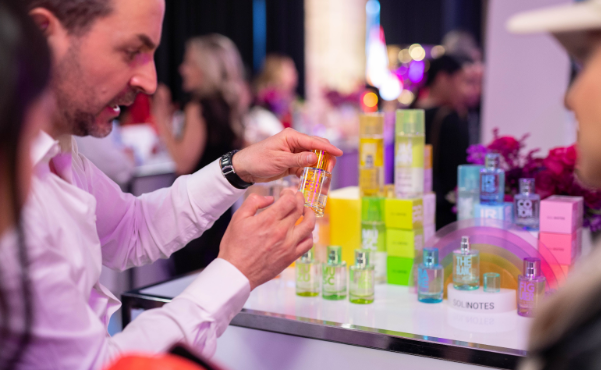 With a wide range of scents ranging from vanilla, white Tea, and Pomegranate to name a few. This french based product plays on good vibes and colourful packaging. Offering mood enhancement scents from a warm huge of their vanilla mist to the fun and playful Grapefruit scent. There is seriously a scent for everyone's needs!
Pixi Beauty
On-The-Glow-Blush,$24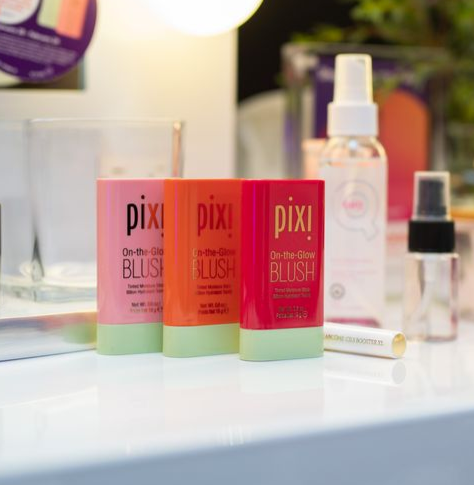 Ready, set,glow! This easy to use cream blush formula is made with Aloe Vera and Ginseng leaving your skin hydrated and makes you blush more than your crush. It's lightweight and compact packaging makes it perfect for all the on the go beauties as well!
Last modified: February 21, 2023