Vancouver is one of those cities where the ocean meets tall towers, and the people who live here are more than happy to spend endless hours outside, hiking, mountain biking, and sailing while eating at some of the finest restaurants that British Columbia has to offer. If you're keen to spend time outside while enjoying a pint of craft beer overlooking the ocean, Vancouver just may be your place.
Here are a few of our favourites for Vancouver:
Tacofino: Taco Truck turned Restaurant
If you've ever been to Tofino, you'll recognize this food truck turned restaurant empire in the heart of some of the best neighbourhoods in Vancouver. Inspired by bold flavours, Tacofino strives to 'make you feel like you're recharging on a beach every time you enjoy their food'. With the best burrito and bowls in town, each restaurant has a unique offering focusing on supporting local farmers and giving you the best food.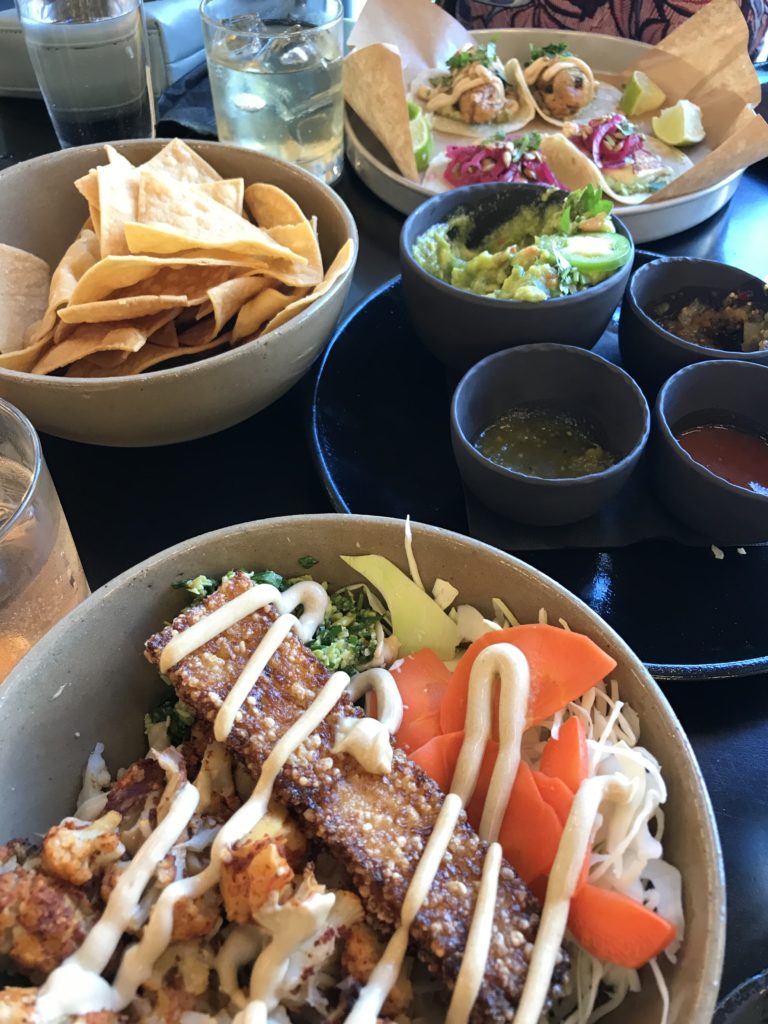 Café Medina: Best Brunch
And on Sundays, we brunch! Located in the quintessential Library District,Café Medina effortlessly blends it's eclectic bistro fare, with the best Belgian waffles and coffee in town. If you're looking for a Mediterranean-inspired brunch,Café Medina is the place to be.
Buono Osteria: Gibsons Finest Italian
When you're all citied out, head on the Horseshoe Bay ferry to Gibsons and spend the day there. After you've spent the day hiking up the Soames Hill Park, and kayaking with the seals, head to dinner at Buono Osteria for some delicious Italian fairs. Their menu features delectable home-made pastas, Neapolitan-style pizzas and locally sourced dishes.
Smoke on the Water BBQ Shack: Gibsons BBQ Joint
Homemade ribs anyone? This famous BBQ shack has lines down the pier, as it is the place to go for finely crafted smoked goods. From their signature pulled pork and brisket sandwiches to a vegan jackfruit sandwich, the place sources all their food from local farmers and smokes their meat right on site.
Ice cream at Earnest Ice Cream
A day cruising the streets of Mount Pleasant is best made by ice cream at Earnest Ice Cream, because it really is seriously good ice cream. From homemade classic scoops to vegan chocolate fudge sundaes, there is something for everything. Take your ice cream out and walk through Mount Pleasant to see the murals done by local artists, they are the best.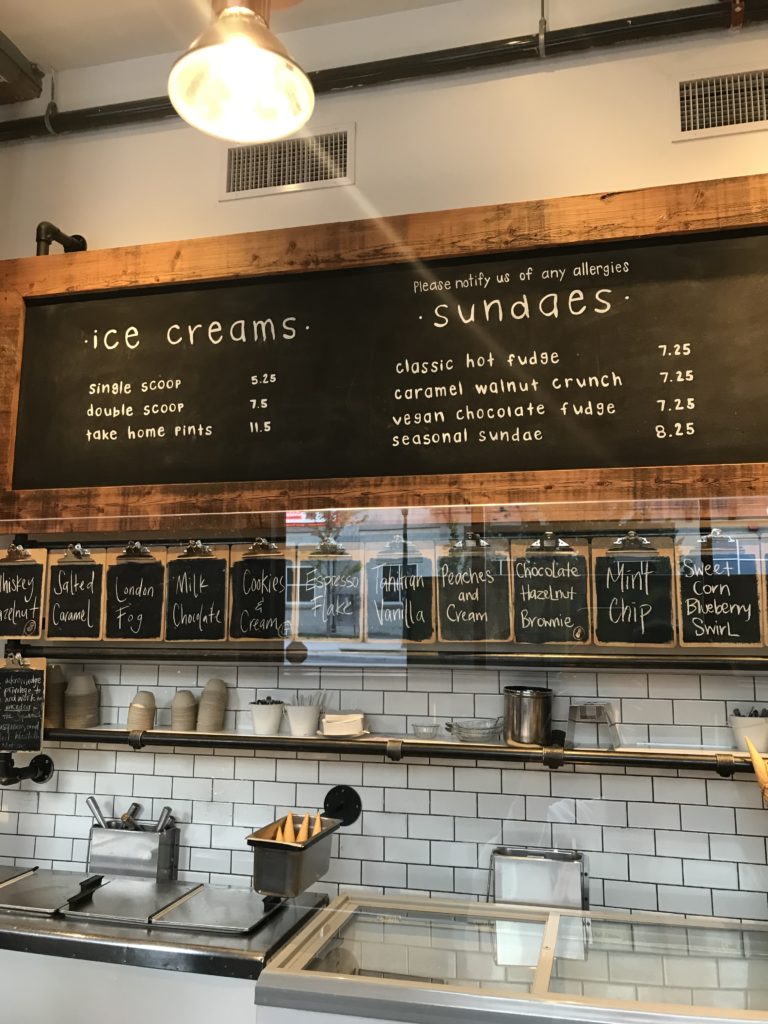 Experiences
Granville Island
Take an Aquabus to Granville Island to stroll through the artsy markets of Granville. Many locals come here to shop for organic produce, bone broth, the finest chocolates or enjoy a meal pier-side. What we loved most about walking through Granville is the diverse fairs and goods that each market stand offers, it makes you feel like you're miles away from the hustle and bustle of city life.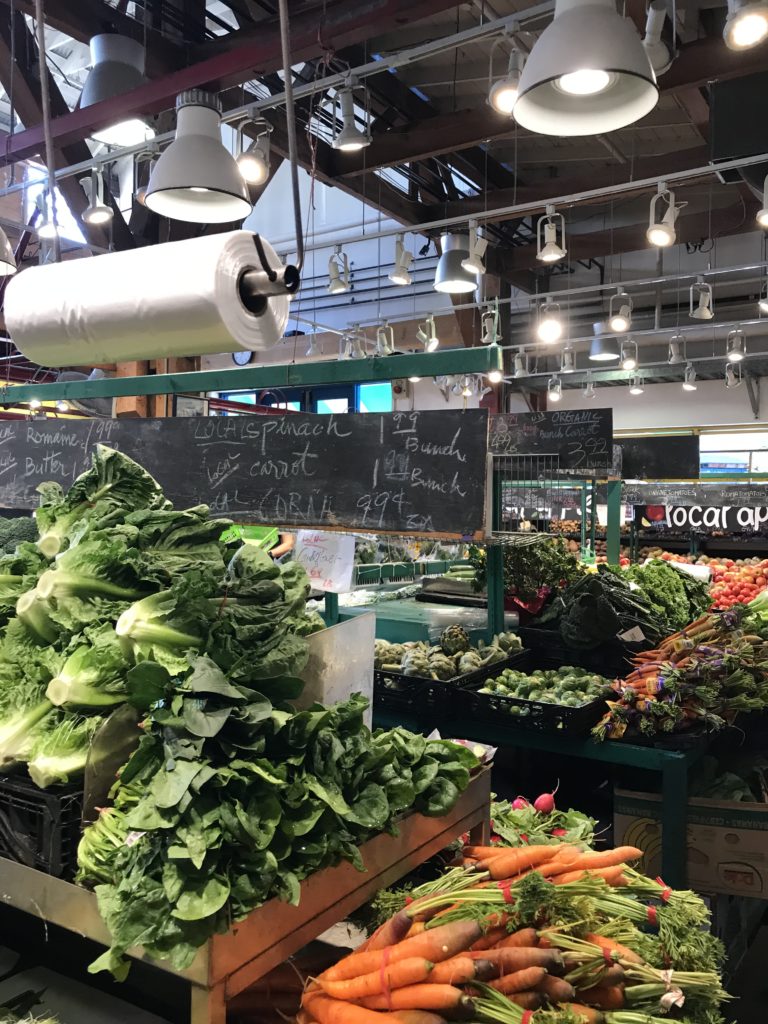 Cycle through Stanley Park
The Central Park of Vancouver, Stanley Park is home to a unique old growth forest in the city, ancient Aboriginal village sites, rose gardens, and dolphins roaming through the Vancouver Aquarium. The best way, we think, to get around the park is to rent a bike for an hour or two (best place to do so is at the end of Denman Street), as this gives you the chance to see anything and everything in the park.
Spa Day at Sense, Rosewood Spa in Hotel Georgia
A spa day like no other. Spend the day stimulating all your senses as you restore the body, mind and soul at the Rosewood Spa. Located in the heart of Vancouver, the spa was designed to 'find sanctuary in the city'. From oxygen hydration infusion facials to their Sacred Elements Healing Ritual, this spa brings to light the art of healing rooted in age-old treatments that are meant to offer a space for you to simply retreat.
Kits Beach
Spend the day hanging out beachside at Kitsilano Beach. With its cool vibes, sweet shops and activities galore, this beach is the place to be on any given sunny day. Spot locals and tourists alike paddling, windsurfing, playing beach volleyball, basketball, or hanging around a campfire cracking open a few local beers. Surrounded by the mountains, this ocean beach is a chill place to kick back, relax and enjoy the view.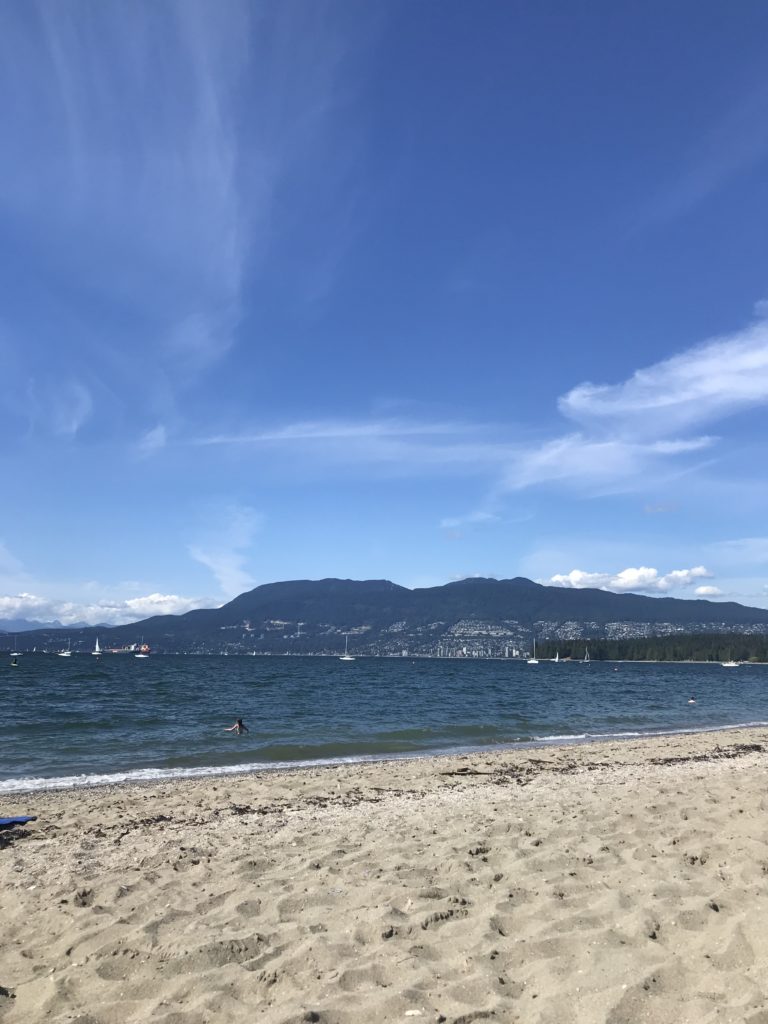 Hotels
The DOUGLAS
Considered a 'memorable urban retreat for the modern traveler', The DOUGLAS boasts natural touches with contemporary finishes inspired by the beauty that is found on the West Coast. With rustic wood touches in their modern rooms, designers have brought the outdoors in, in the most comfortable of ways.
Loden Hotel
Voted the #1 Top Hotel in Canada by the Conde Nast Reader's Choice Awards, The Loden is an oasis within the city. This 77-room boutique hotel draws its inspiration from its natural surroundings. Design aesthetics focuses on the rich details, comfortable amenities, and healthy vibes you get while exploring the beautiful BC wilderness.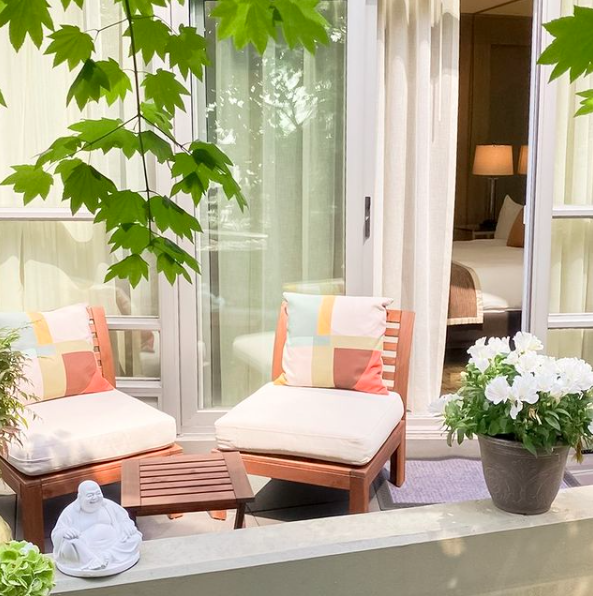 Rosewood Hotel Georgia
Not only is their spa one of the best, The Rosewood Hotel Georgia is a modern hotel located in central Vancouver. This boutique hotel combines the 'grandeur of the Roaring Twenties with contemporary design' to enjoy a weekend getaway in one of the most prominent hotels worldwide. Find a sweet sense of contemporary luxury here.
OPUS Vancouver
Home to some of the hippest rooms in the city, OPUS Vancouver boasts a place where you can kick back, relax and enjoy a little fun. Located in the heart of Yaletown, this luxurious hotel has a unique and stylish flair to it, that will have you wanting to retreat here after a long day exploring the city.
Last modified: November 2, 2022