Global Citizen NOW 
Last week, a mix of artists, advocates, journalists and activists – from Hollywood elite to world leaders – joined together to discuss some of the most pressing issues of our time.
COVID-19 has pushed nearly 100 million more people into extreme poverty, gender inequality not only persists but seems to be worsening, and the climate crisis is reaching a tipping point. That's why the two-day, thought leadership summit in New York City, Global Citizen NOW, was convened by international nonprofit Global Citizen was so important.
Bringing together more than 200 leaders across the private sector, advocacy, entertainment, government, and philanthropy, Global Citizen's inaugural event featured panel discussions and fireside chats that covered topics ranging from climate change to pandemic recovery to gender inequality.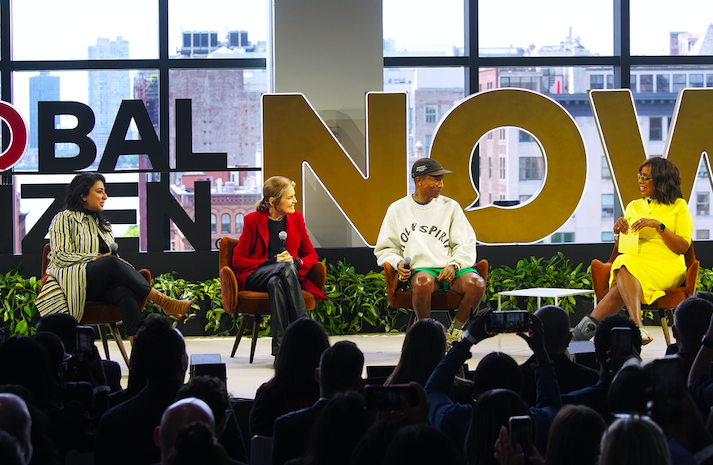 RISING TIDES
Among the conversations was one entitled "Climate in Crisis: Rising Tide," which featured Prime Minister Justin Trudeau and Prime Minister of Barbados Mia Mottley, moderated by Bill Nye. Nye, who is well known and loved as Bill Nye the Science Guy, spoke with the world leaders about the need for immediate global action on climate change.
"We're going to work the problem from the bottom up. Then we're going to elect officials who are going to work the problem, these complicated problems, from the top down," he said. "And together — it's not called Local Citizen. It's not called County Citizen. It's called Global Citizen, because we are all in this together."
Trudeau spoke about the vital roles young people play in looking to the future, but also about changing the way we think about addressing sustainability.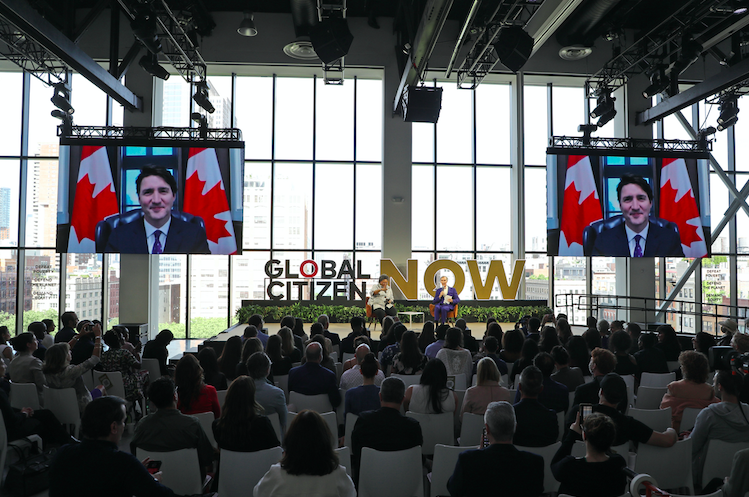 "It's not just about taking sustainability into everyday actions, but it's making it part of our thinking, thinking about the broad impacts of everything we do and the deep impacts through the next generation of everything we do. And that's where stepping up on the big things that have put us off track on the Sustainable Development Goals [is important]," he said. "We need to get back on track for 2030 because we are running out of time."
Speakers at the summit included political leaders such as Ursula von der Leyen, President of the European Commission; Nancy Pelosi, Speaker of the US House of Representatives; Erna Solberg, former Prime Minister of Norway; as well as artists, journalists, and activists like Billy Porter, Connie Britton, Gayle King, Gloria Steinem, Jamala, Jay Shetty, Lynsey Addario, Pharrell Williams, and more.
To watch "Rising Tides," and other sessions from the leadership summit, visit Global Citizen's YouTube channel. For more information on how you can become a Global Citizen, visit globalcitizen.org.
Last modified: June 6, 2022