"There has been studies on what is called "body talk" or "fat talk" and it is interesting because when you are talking about bodies, whether it be people you know or people in the media, you actually feel worse about yourself," Susan Osher told Elise Gasbarrino on this week's episode of Let's Talk About.
Susan Osher is a Certified Eating Disorder Registered Dietician and Nutrition Therapist with over 20 years of experience in the field. Susan has worked with eating disorder treatment programs and facilities in Toronto such as SickKids and Toronto General.
In the early 2000's Susan founded her own private practice Connected Eating, which she uses to help her patients learn and grow through this hard time in their lives.
Susan explains to us that eating disorders are often discussed and ill-portrayed on social media by individuals whom are not professionals. The image and notion of clean eating and a healthy lifestyle on social media shown by fitness influencers and fashion bloggers etc. can be harmful to their viewers and negatively affects the way that they view their own life choices and eating habits.
Social media also gives people the opportunity to partake in "body talk" which is  harmful to people's attitude about their bodies.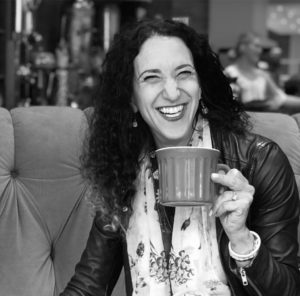 In addition to her own practice, Susan has acted as the Canadian Chapter chair of the International Association of Eating Disorders Professionals (IAEDP) and the co-chair of the Eating Disorders Association of Canada (EDAC).
To listen to Susan's episode of Let's Talk About, simply search for "Let's Talk About" on any major streaming platform and for more information, head over to our podcast homepage, here.
Last modified: September 14, 2021