Meet Carly Brenton, Owner & Designer of Paperscript. This summer, we're running our pop-up, The Edit, in the heart of Niagara-on-the-Lake. "We're so excited to be popping up this summer in our hometown of Niagara On the Lake! We've curated some of our favorite brands at a local and national level. Think of the edit as your chic general store. From fresh bouquets to chocolate cupcakes to the newest in fashion, beauty, and home we have something for the locals and tourists alike!" says Editor-in-Chief of STYLE Canada, Elise Gasbarrino.
The Edit will feature goods from local businesses as well as other Canadian vendors. Our The Edit: Behind the Brands series will take a deeper look at the founders of our participating vendors and their stories. This article features Paperscript.
Carly Brenton; Owner & Designer of Paperscript
Website: www.paperscript.ca
Instagram: @paperscript.ca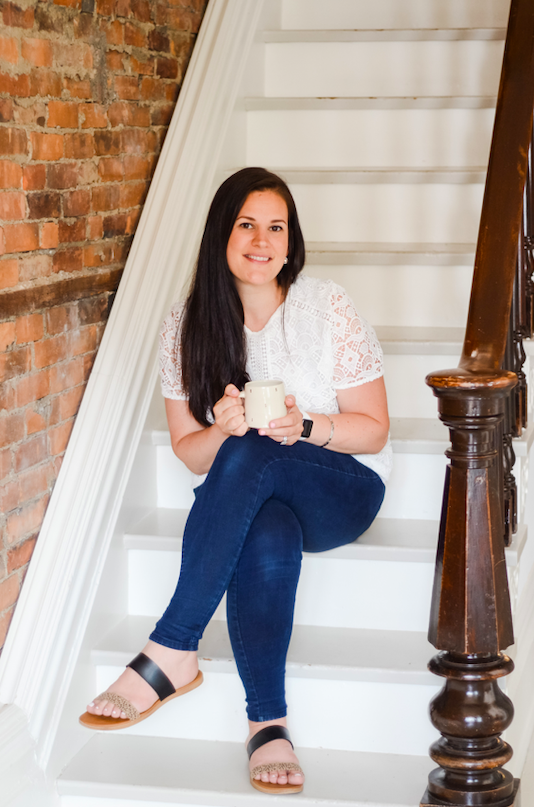 SC: Tell us a bit about yourself!
CB: "My name is Carly, designer, and owner of Paperscript. I am a local to Niagara, Ontario, a happy wife, mom of two young daughters, and a creative soul through and through. I believe that snail mail is underrated and that happiness can be found in a heartfelt card.
Ever since I was young, I loved to create. Art class was always a favourite and I constantly found myself dreaming up projects and gifting my creations to family and friends. More specifically, I loved making cards and I was drawn to celebrations.  Carrying a gift I wrapped myself into a birthday party always brought me such joy. Most children love a party for the pizza, the goodie bags, or the games, but for me, it was watching my friend's faces when they opened the gift that I picked out, especially for them.
As I got a bit older, I remember studying the handwriting in notes and cards and would find myself tracing over the lettering from my grandmother or aunts and being fascinated with how everyone had their own unique style. My aunt always signed her cards with an 'XO', my Mom would often draw tiny hearts next to her name, and I always knew that when a card had a PS written at the bottom, it was something important."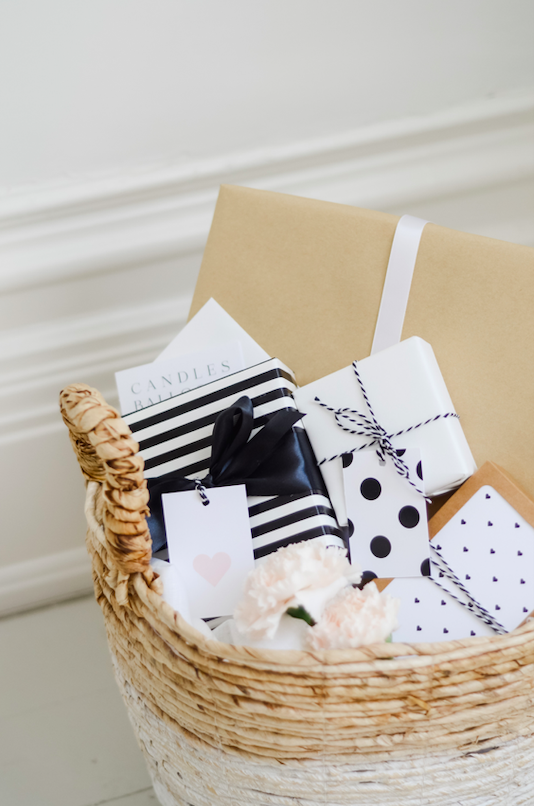 SC: Tell us the story behind your brand!
CB: "My journey into entrepreneurship began shortly after I was married. We were facing infertility struggles and it seemed natural to me to turn to art as a form of therapy. Watercolour and brush lettering became a true passion and I needed something in my life to pour my heart into. Before I knew it, friends and family were asking me to create things for them and I eventually started to post my work on social media. Over the next few years, the ins and outs of life pulled me away from this work but I always found myself aching for the time to go back to it as much as possible.

Finally, I began to ask myself, "why not me?" and "why can't I do this"? This brought me to a point where I was ready to jump in with two feet, take some risks, and really work hard.  Now, as a Mom of two, I discovered that in addition to this being my passion, I am motivated to provide an example for my daughters. I want to show them that as a woman, I can create opportunities for myself through hard work and perseverance and that I am not afraid to chase my goals.
From this, Paperscript was born. The name Paperscript came from a play on the word post-script, which of course, is the PS at the bottom of a card. It's a playful way to add emphasis or sentiment and the PS is often used to add a smart or sweet touch to a note, leaving the reader with something extra to hold on to.
Paperscript is all about heart and my mission is to encourage offline connections through the simplicity of paper. I offer a carefully designed collection of greeting cards and gifting products that help to capture heartfelt moments and strengthen and foster relationship building. I think in today's world we often need to disconnect from our devices, in order to stay connected. Beautiful paper can evoke a feeling that should be shared with the people that matter the most to us."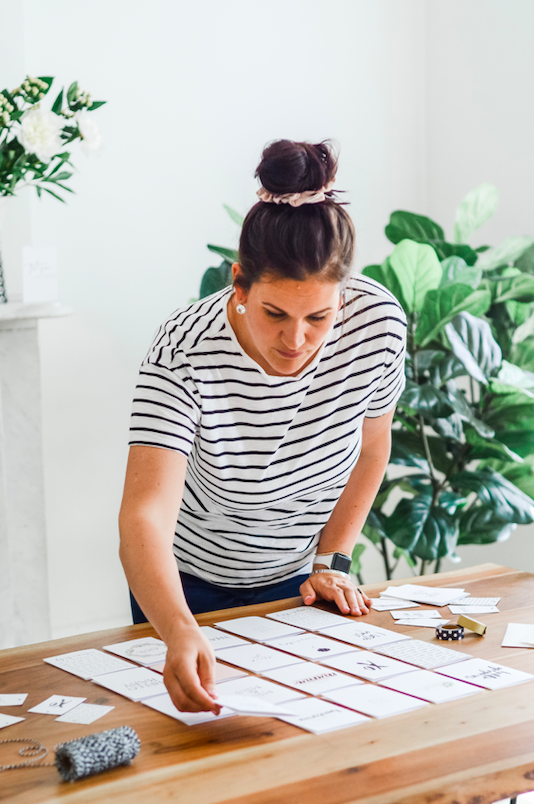 SC: What inspires you?
CB: "I'm inspired by the everyday. From the small moments that become the best memories to the times that are filled with big emotions. I want to encourage others to seek out those moments and celebrate every win. It's the look on someone's face when you've picked out the perfect gift, or when they receive an unexpected piece of snail mail and see their name handwritten on the front of an envelope. Paper has the ability to turn these memories into keepsakes and become a tangible reminder of how those moments felt. 
I often design based on a feeling, colour, or pattern. When I am putting together a collection, I am constantly thinking about how the card would look on a gift, what type of messages it would carry and who would be sending the cards. I am forever drawn to black and white and classic designs like stripes, polka dots, and simple accents. Paperscript cards are intended to feel simple and easy, your go-to cards for anyone and everyone."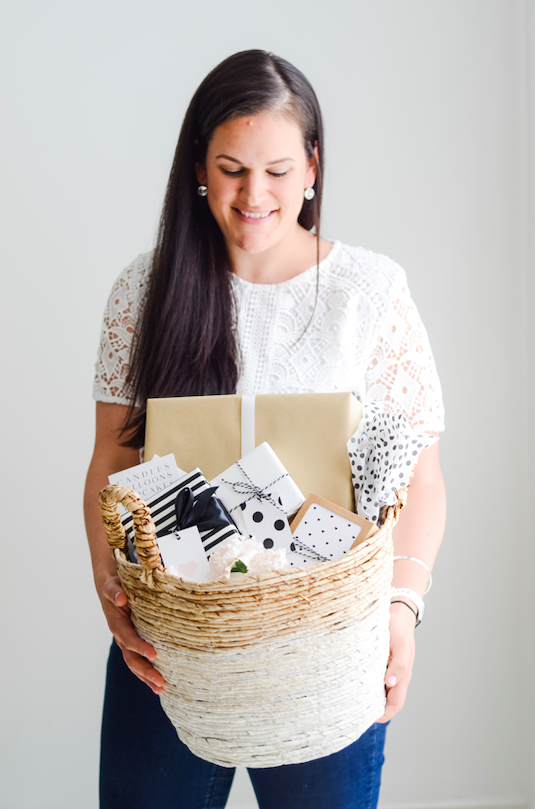 SC: What does 2022 hold for you?
CB: "I am very proud to be launching a 'Cards that Give Back' campaign in October in support of the Sunnybrook Health Sciences Centre's Pregnancy and Infant Loss (PAIL) Network. During this initiative, I donate 100% of the profits to organizations that are important to me. This began because of a long-standing goal to incorporate a way to give back. I've always wanted to find a way to use Paperscript products to create awareness surrounding important issues and bring joy to those who need it. I sell greeting cards to raise funds and encourage conversations. It's a way for me to connect with my community and encourage others to connect via greeting cards, all while supporting a cause that is important to me.
I am also so excited to release my 2022 Holiday Collection in the coming months. I am introducing some new card designs and hoping to expand on the wrapping paper and product line that I offered last year. There is an overwhelming feeling that I get every year knowing how many Paperscript cards will be written around the holidays and it really is a time of year that brings me so much joy."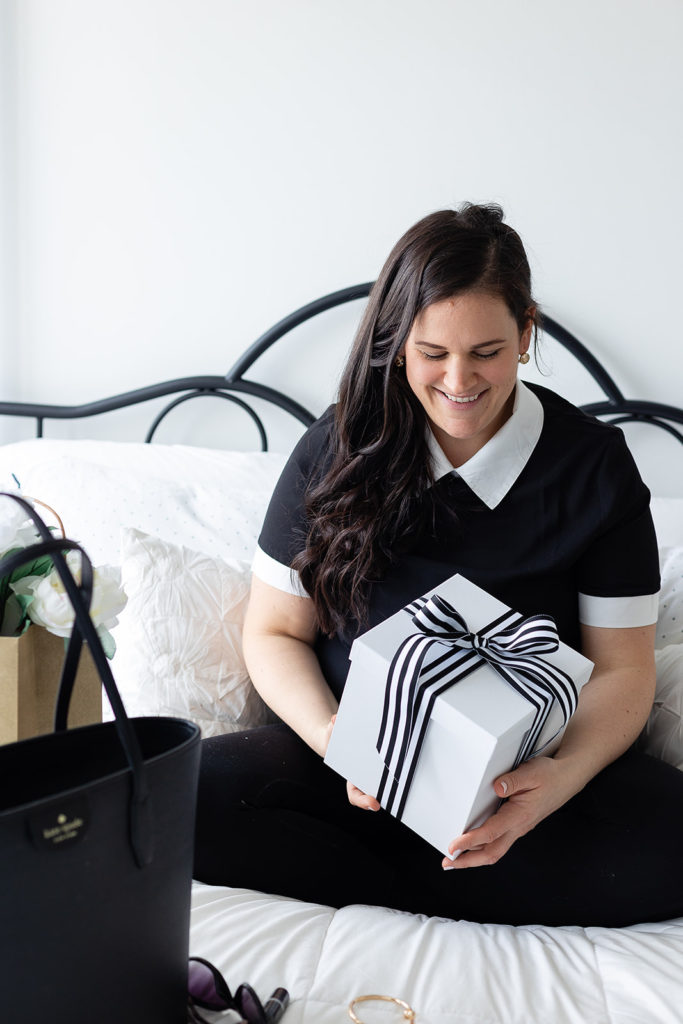 SC: And lastly, where's your favourite spot to vacation?
CB: "I dream of going to so many places, but right now I would be so happy to be sitting on a beach somewhere with family and friends, while my kids played in the sand. Good company and good weather, and I am happy!"
Find Paperscript at our pop-up happening in Niagara-on-the-Lake, at 1-233 King Street! For more information, visit style.ca/events
Last modified: November 25, 2022