This summer, we're running our pop-up, The Edit, in the heart of Niagara-on-the-Lake. "We're so excited to be popping up this summer in our hometown of Niagara On the Lake! We've curated some of our favorite brands at a local and national level. Think of the edit as your chic general store. From fresh bouquets to chocolate cupcakes to the newest in fashion, beauty, and home we have something for the locals and tourists alike!" says Editor-in-Chief of STYLE Canada, Elise Gasbarrino.
The Edit will feature goods from local businesses as well as other Canadian vendors. Our The Edit: Behind the Brands series will take a deeper look at the founders of our participating vendors and their stories. This article features Knot Really Art.
Maddy Wassink; Owner of Knot Really Art
Website: www.knotreallyart.com
Instagram:  @knotreallyart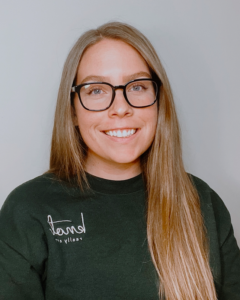 SC: Tell us a bit about yourself!
MW: "My name's Maddy and I'm the creator behind Knot Really Art! When I'm not in my craft room or shop, you can find me on a walk with my pup Sulley (she lives up to her adorable monster name), drinking craft beer and doing escape rooms with my fiancé Delasi, caring for my extensive houseplant collection or listening to a good podcast."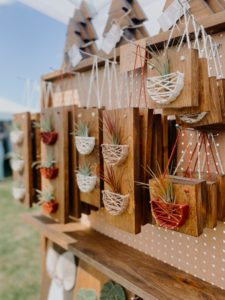 SC: Tell us the story behind your brand!
MW: "Knot Really Art officially launched in 2019, but the story goes back to 2018 – or really my childhood love for the arts. During a post-grad time of not knowing what I was going to next, struggling to figure out what my next step was, I turned to art. I created a piece of string art for myself which prompted some compliments from friends when they visited and eventually turned into this amazing side business that has turned into my true passion project. We specialize in custom string art signs, DIY craft kits and creative workshop experiences, with everything handcrafted from start to finish. My passion is providing experiences to be creative and have fun; building confidence to create and taking time for yourself (either alone or with friends!)."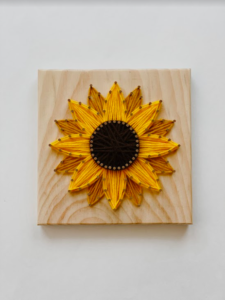 SC: What inspires you?
MW: "I'm inspired by a lot of things around me, but my true inspiration comes from nature, specifically florals and plants. There's something so beautiful about the colours and patterns that naturally surround us. "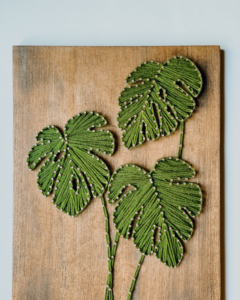 SC: What does 2022 hold for you?
MW: "2022 has been a year of huge growth and change for me both personally and professionally. I made a big jump in my professional life, going to part time hours so that I have more time for Knot Really Art. This has been so amazing as I've been able to take more time to plan workshops, retail spaces and markets! Our busiest season is coming up, so you'll find us doing some really lovely markets and workshops around Niagara leading to the end of 2022 – all of which are listed on knotreallyart.com. On a personal note, I got engaged near the end of last year so I'm excited to be planning a wedding to my love, Delasi. We also just bought a house so that's definitely the biggest thing going on right now (yay home decor)!"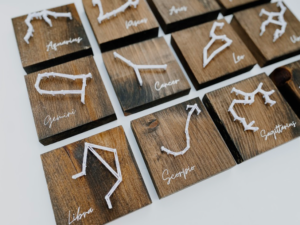 SC: And lastly, where's your favourite spot to vacation?
MW: "My favourite spot to vacation is a tough one because I don't usually go back to the same place twice (with a couple exceptions). My favourite trip I've taken thus far in life is to Namibia during my university days, but I have an ever-growing list of places I'd like to travel to! Some top spots on the list are Holland, Ghana and Costa Rica. I'd also love to do another trip to the East Coast of Canada."
Find Knot Really Art at our pop-up happening in Niagara-on-the-Lake, at 1-233 King Street! For more information, visit style.ca/events
Last modified: August 22, 2022