#TrendingInLosAngeles: Red Carpet Looks. This week on our #TrendingIn Series, we're heading to Los Angeles. As you know the 65th annual Grammy Awards took place in Los Angeles on Sunday the 5th of February. Before kicking off the awards ceremony, the world's biggest stars hit the red carpet in their boldest, most unique looks. We're here to show you our most iconic picks. Don't forget to show us your favorite red carpet look by using the hashtags #TrendingInLosAngeles #TrendingInGrammys and #TrendingInCanada!
Cardi B in Gaurav Gupta
The rapper's futuristic electric blue gown by Gaurav Gupta came straight from the catwalk of the designer's spring 2023 couture show. The look enveloped her shoulders and part of her head, bringing a sculptural aura to her look.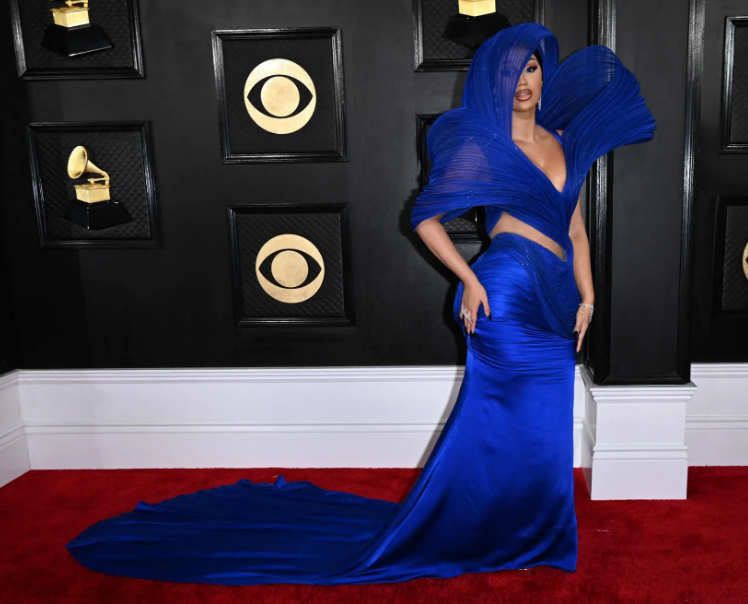 Harry Styles in EgonLab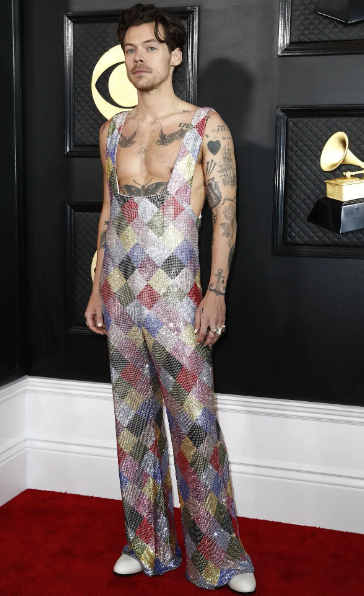 Harry Styles's wide-leg EgonLab jumpsuit are rendered in rainbow Swarovski crystals.
Doja Cat in Versace
After her iconic look at Schiaparelli, Doja Cat's one-shoulder vinyl Versace gown made a statement once again on the red carpet. Accessorizing it with matching gloves, spiral earrings and a Liza Minnelli pixie cut, the famous singer didn't hold back once again.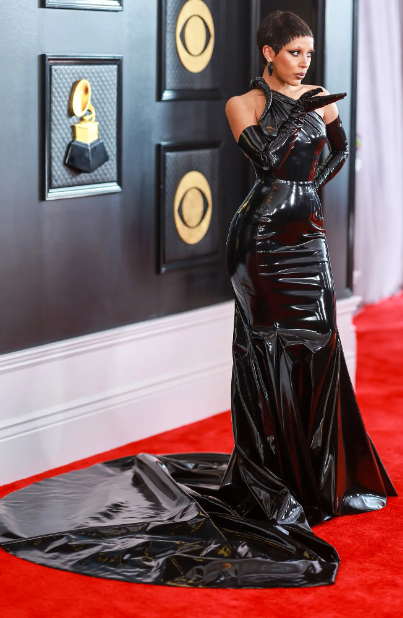 Machine Gun Kelly in Dolce & Gabbana
With his floppy bleached mop and sliver double-breasted Dolce & Gabbana suit, the pop-punk rapper went full Warhol Factory. To top of the look, he wore a bejeweled collar attached to a harness, making a fashion statement.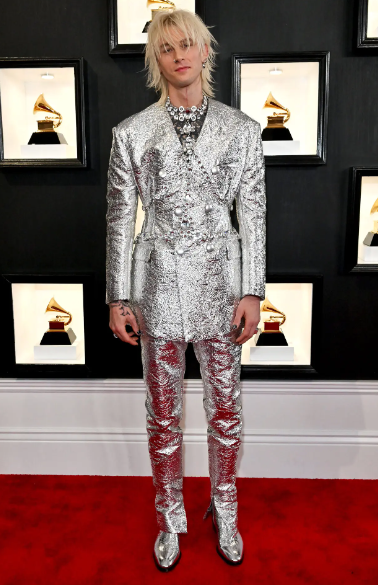 Lizzo in Dolce & Gabbana
The orange Dolce & Gabbana cape that covered the singer's head in flowers was both maximal and elegant.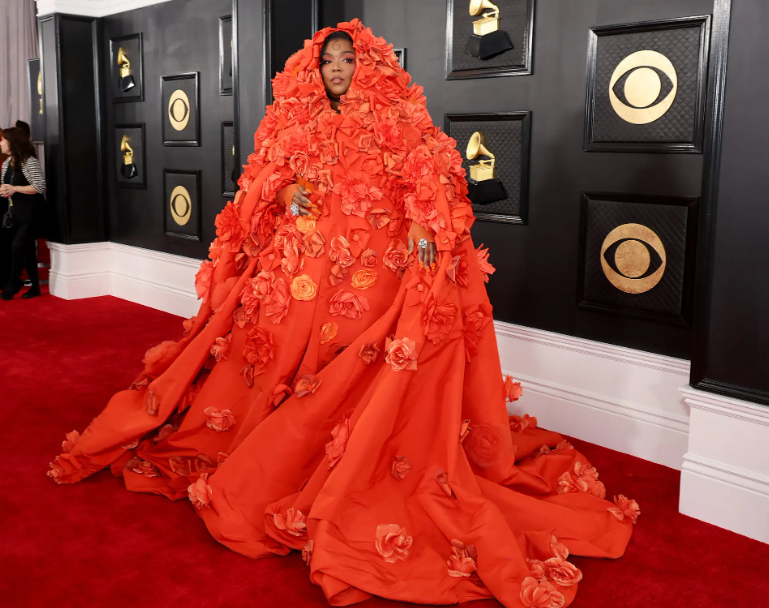 Last modified: February 6, 2023