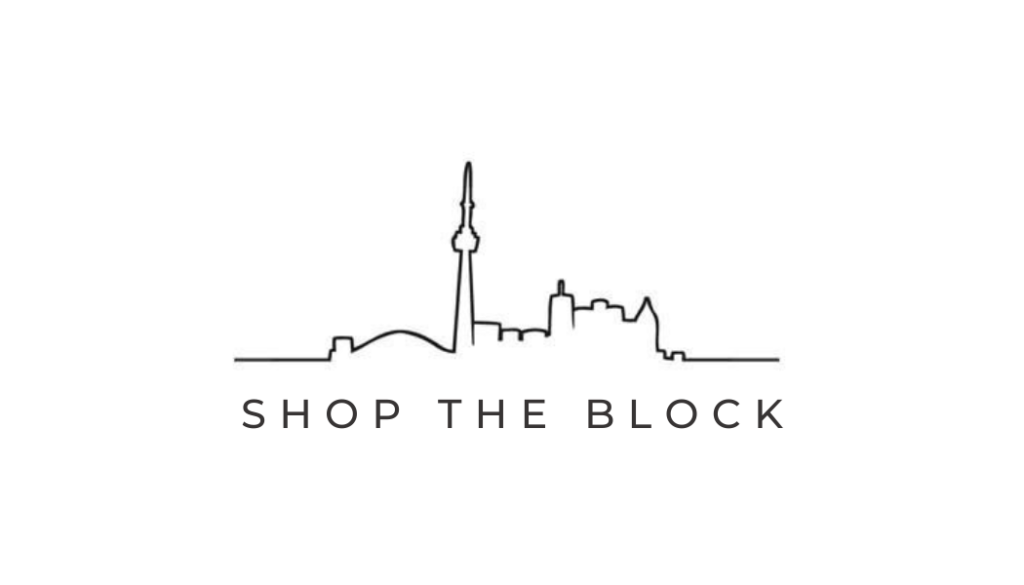 Here is a our series "What we did in 2022" that takes a look back at some of our biggest happenings in 2022 as STYLE Canada. With all its highs and lows 2022 was a fun year but it's now time to welcome 2023!!! So, this is our last goodbye to everyhting we have done as STYLE Canada in 2022! We hope you enjoy it as much as we did!!!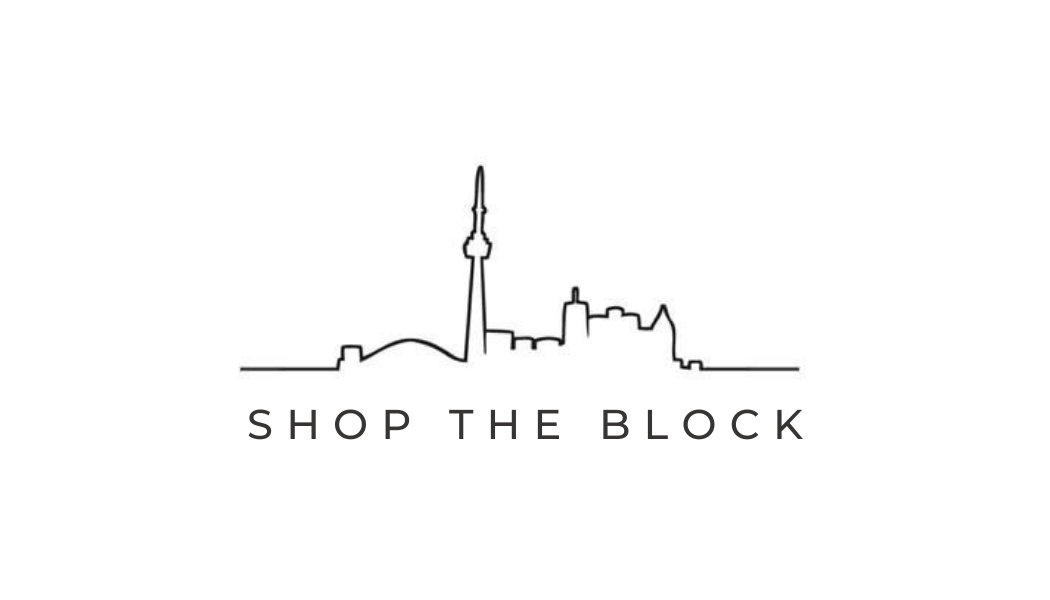 As you know, this season we had partnered up with Destination TO in bringing their holiday campaign to life.  "Shop the Block" showcased Toronto based brands in a retail pop up that took place over two weeks (November 29th through December 11th) at Stackt Market to show what Toronto has to offer from its different neighborhoods.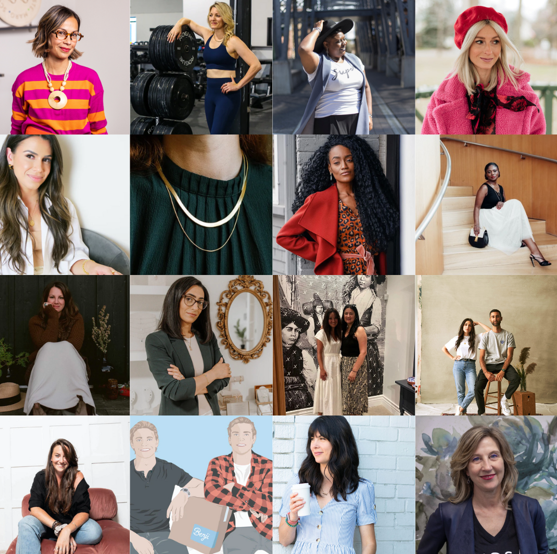 Source: Style Canada
SOMA THE BRAND
Founder: Stephanie Karellas
Neighbourhood: Toronto
After several years in the beauty industry, Stephanie discovered many obstacles to maintaining beautiful & healthy hair. The SOMA Shower Filter is their revolutionary solution that will reduce the chemicals in your shower water, and also serve as a way to simplify your self-care routine! This product will leave your hair & skin with a natural softness and lustre that is noticeable from the very first time you use it.
SteMargScot
Founder: Sasha Jardine
Neighbourhood: Bloor West Village
Ste

MargScot
[seynt-mahrg-skot] is the world's first outerwear company with a free-from plastics and metals ethos, made with love in Canada.
We are on a mission is to empower you to unapologetically wear colour and break from the sea of unsustainable ubiquitous winter coat styles.
Each fabric, button, and stitch of the 
Ste
MargScot heritage coat tells stories of passion and craftsmanship and materials and methods that honour the Earth and feed the soul.
Cassandra Elizabeth
Founder: Cassandra Burrell
Neighbourhood: Toronto
Cassandra Elizabeth is a sustainable retail clothing brand
who uses Bamboo as their main fabric. Bamboo is one of the fastest growing plants on earth. Bamboo is tremendously strong and pest resistant. No fertilizers, pesticides or irrigation is required. Bamboo does not require replanting. It's a powerhouse when it comes to protecting the planet's resources. The bamboo used in clothing is produced in an eco-friendly closed-loop process.
OLEADA
Founder: Talia Massaroni
Neighbourhood: North York
At a very young age I had a profound love for art. I loved to paint, craft and help my dad fix all sorts of thing around the house. One sunny day in my late teens, I stumbled upon a bead store in downtown Toronto.  I was instantly drawn in, and my passion was ignited! I started experimenting and making jewelry for friends, and over time started my side hustle.  After a very long career in health care, I decided to take the plunge and turn my side hustle into my every day hustle. I loved working in my cozy little Toronto home studio, but as our business evolved; we quickly outgrew the space. In early 2022, we opened our first ever retail location!
At Olaeda, we always strive for quality and longevity. We carry a selection of demi-fine jewelry, with a focus on authentic 14k gold filled, sterling silver and semi-precious.  Our products are thoughtfully curated and handmade with our customer in mind.
SAUDADE TORONTO
Founder: Fatima Santos
Neighbourhood: Little Portugal
Saudade celebrates Portuguese design and artisanal traditions. A project of passion that showcases the amazing creations, both traditional and innovative of Portugal. Saudade – a sentimental yearning for a former person, place or thing. Come visit us and experience saudade!
THE CEDAR NOOK
Founder: Sarah Higgins
Neighbourhood: Queen West
Hello! I'm Sarah, the founder of The Cedar Nook. I am a West Coast girl, living in Ontario. I make natural skin care products that are infused with the power of botanicals and plant matter that I forage myself from my adventures in the forest.
Growing up in B.C., I spent my childhood running around the woods with my brother and sister, pretending it was our home. We would build forts, fairy gardens, trails and gadgets. I remember one summer we found a patch of wild raspberries and spent the whole summer mixing them up with sticks and bowls made out of tree bark, to make some sort of 'jam'. I think it was delicious? It didn't matter, we had so much fun pretending we were making some sort of concoction from the woods!
PACHA ARTS FAMILY
Founder: The Family
Neighbourhood: Adelaide West
Pacha Indigenous Art Collection is an indigenous family owned and operated business.

​We are a family that has been traveling across Turtle Island since 1990. Patricia Cajas, owner and operator, comes from the Kichwa community of Peguche, located in the Andes region of Northern Ecuador. Husband Marcos Arcentales has been living in Tkaronto since he was 2 years old. From a young age, he knew of the importance of keeping his Andean roots alive through music, and connecting with his indigenous cousins in the North. Samay and Kinoo were both born in Toronto in the early nineties, and along with their parents, have followed the tradition of the Mindalae throughout their lives.
JOYOUS HEALTH
Founder: Joy McCarthy
Neighbourhood: High Park
Joy McCarthy is the Founder of Joyous Health, an award-winning Certified Holistic Nutritionist and best-selling author of The Joyous Cookbook, Joyous Detox and Joyous Health. A trusted nutrition expert, Joy has been featured in hundreds of publications both online and in print; and is a regular health expert on TV. Through her innate drive to inspire others, Joy has created numerous online programs and eBooks under JOYOUS U. She also co-hosts the Joyous Health Podcast with her partner in life and business, Walker.
Joyous Health is the ongoing story of how one woman took her passion for natural health and not only used it to heal her own health issues, but to also inspire and teach others that they can take charge of their own health joyously, mindfully, and naturally!
PROPR LIFESTYLE
Founder: Althea Johnson
Neighbourhood: Ossington
My name is Althea Johnson. I am a Fashion, Travel and Skincare blogger. I am the founder of Proplifestyle, an online Kbeauty store based in Toronto, Canada. A trip to Seoul Korea turned into an exploration of the Korean skincare traditions, technologies, and advances from the asian perspective of skincare routines.
I have always been searching for solutions to help with my severe cystic acne, eczema and sensitive skin. Research in Seoul led me to delve deeper into the Kbeauty skincare industry. I discovered result-oriented techniques and products to help alleviate issues with my sensitive skin and reduce my eczema and acne breakouts.
When I started this business, Iwanted to share my experience and growing knowledge with those who have similar skin issues and want to learn more about how Korean skincare can improve their skin's appearance. My belief is that a personalised kbeauty skincare routine can lead to glowing, clearer skin that retains elasticity.
STOCKING STUFFERS
Founder: Emily Zajac
Neighbourhood: Yonge/Summerhill
FEBRUARY COMPANY
Founder: Peppa King
Neighbourhood: Leslieville
February company was founded by Peppa King. In 2021 she underwent major surgery followed by a challenging recovery period. She began pouring candles to destress and eventually saw an opportunity to turn her hobby into a business. February Company was initially launched as a side hustle, selling to friends, family, and local stores despite having a busy schedule working full-time in film and television. Today she runs February Company from her studio in Toronto, executing everything from design, product development, branding, and marketing to e-commerce experiences. With her background in marketing and design, she sees the potential impact of February's aesthetic candles that extends beyond uniquely-scented products — each candle is a statement piece for your space, designed for the modish individual.
BENJI
Founder: Ben and Mark McLean
Neighbourhood: Entertainment District
Benji Sleep was founded by Two brothers in Toronto with one mission in mind: Simplify the bedding industry by offering the SOFTEST damn bedding on the internet.
MAPLE LANE JEWELRY
Founder: Humaira Pattel
Neighbourhood: Eglinton West
Maple Lane Jewelry, foudned by Humaira Pattel is a collection of delicate semi fine & gold filled jewelry for your big day to everyday. She handcrafts them herself.
DIOSA
Founder: Kim Hickman
Neighbourhood: Mississauga
Diosa, founded by Kim Hickman is a B Corp Certified bag company. "As our mission states, we want to lighten the load meaning our bags are functional, fashionable and thoughtfully designed to help carry you and your belongings comfortably from day-to-day."
"We want to offer healthy shopping options so you don't have to suffer carrying extra
large bags resulting in shoulder or back pain. DIOSA designs bags to work with women's bodies, not against them. Your bag should not only look good, but feel good as well."
MINTED MAMA
Founder: Candace Alongi
Neighbourhood: Oakville
Hello! My name is Candace and I'm a 30-something mama with an eye for all things design. I have a Bachelor of Design degree from Ryerson University in Toronto, Canada which has allowed me to work in the exciting fields of fashion, marketing, publishing, and styling. I also currently design handmade-to-order jewelry under my brand of the same name.
Here on The Minted Mama, I share my love of colour not only in my wardrobe, but also in my home. My interior design work has been featured in four national as well as international design publications, and I continue to reveal newly designed spaces right here on the blog. 
MONOXIDE
Founder: Tyler Ferguson
Neighbourhood: Little Portugal
MONOXIDE was launched in the summer of 2012 and it all started with a broken piece of jewelry! Instead of throwing that piece away, Tyler tried to fix it herself. And just like that a fire was lit, MONOXIDE was born and Tyler found herself at the local bead store buying supplies.
At first Tyler reimagined vintage pieces into modern treasures and taught herself design through the disassembly of each piece. As demand grew, she shifted away from one of a kind pieces and began creating collections. However that love of being so hands on and discovering a piece bit by bit has never left her. Because of this Tyler does not draw her pieces like most but still constructs each sample by hand before it goes into production for her collections.
Muve Life
Founder: Michelle Wolfe
Neighbourhood: Muve Life
Michelle grew up as an athlete and has played most sports, she has lived in, slept in, worked and worked out in workout clothes for the past 20 years or more. She used the experiences she has had with workout clothes to create a line that muves with your body comfortably, is designed to last and looks incredible on everyone.
Michelle has been a speaker at events like the Female Rising Collective, The belief initiative with Olympian Sarah Wells at schools and Hosted her own female event. Inspiring women and giving back to the community is always one of her main priorities and for that reason, $1 of every warrior t-shirt purchase is donated to the Toronto foundation, Pink Pearl Canada, who help women that are going through cancer treatments.
Last modified: December 3, 2022