From shopping with your besties in new boutiques to intense workouts that Toronto folks have been craving for years; to catching up with old friends and changing the world at the coolest summit, scroll down to learn about what's happening around town this month.
the edit's Summer Pop Up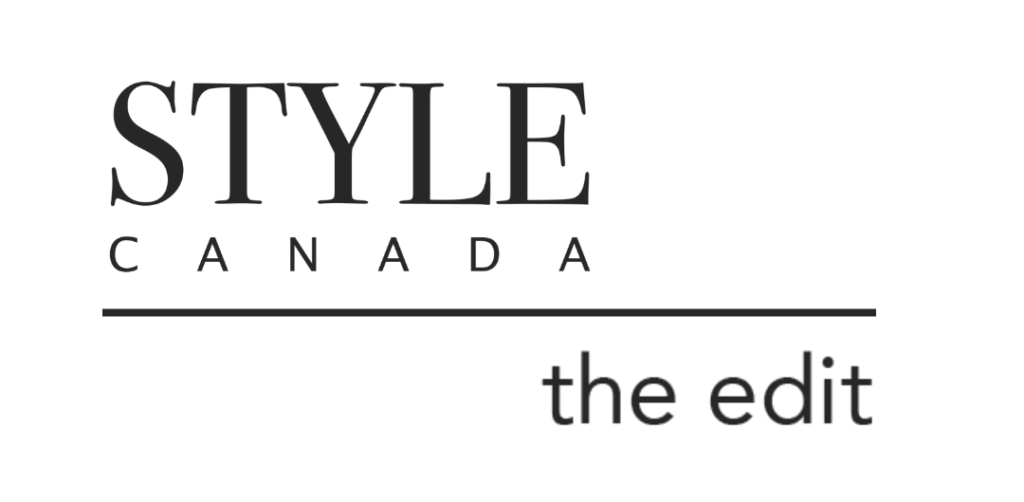 On May 4th, we'll be opening 'the edit' in Port Dalhousie. Our chic general store will feature Canadian brands in a variety of categories — whether you're spending a day at the beach or heading out for your best friends dinner, we'll have everything you (and we!) love. We'll be opening this spring in the Lock and Main Marketplace at 17 Lock Street. Can't wait to see you then!
Rumble Boxing NOW in Toronto
The widely popular boutique fitness studio, 
Rumble Boxing Studio
, where Fight Club meets Night Club, has officially opened its doors in Yorkville. More than a fitness studio, Rumble is a united community that fights for the best version of those who walk through its doors. From novices to aficionados, Rumble is passionate about empowering all skill levels in growing just 1 percent better every day to reach their goals, whether it be physical results or much-needed stress relief amid the day-to-day craze.
Get your sweat on – BOOK A CLASS.
Veronica Beard Now in Yorkville
The beloved American ready-to-wear brand, Veronica Beard has officially opened its first-ever Canadian retail store in Toronto, bringing the brand's unmistakably stylish, feminine, and vibrant style to Yorkville. Founded by sisters-in-law Veronica Miele Beard and Veronica Swanson Beard in 2010, what began as a rack of dickey jackets has expanded into a full lifestyle collection for the women who make it happen. Their motto: look good, feel good, do good. Each collection is thoughtfully designed with modern twists on classic favorites. The styles can carry you from desk to dinner and everywhere in between. 
Andrews Expands to Yorkville
ANDREWS, a Toronto-based family-owned luxury womenswear retailer, has opened its new location in Yorkville Village. Prominently located on the upper level of the mall, the new store is just inside the Hazelton Avenue entrance. Featuring the latest in modern luxury, the store offers a highly curated collection of luxury fashion and accessories from around the world. An abundance of natural light streams through large arched windows filling the spacious 4,000 square-foot store. Combined with the warmth of the exterior brick walls, the vibe recaptures the charm of this luxury shopping destination, which was known as Hazelton Lanes and the authenticity of Yorkville. 
PUMA's NEW Forever. Classic. Collection
PUMA's FOREVER. CLASSIC. platform brings together those who are pushing culture forward by engaging creatives from different walks of life – from actors to content creators, to athletes and musicians, to tell their stories of how they found "their way." The debut campaign shot by Kendall Bessent, Atlanta-born photographer and 2022 Forbes 30 under 30 Art & Style select, brings PUMA's iconic classics to the next generation.
Zara x Massimo Dutti's New Collection
Nurturing a highly intimate relationship with its customers, Zara's designers respond to their needs with fashion-forward products for everyone in the right place and at the right moment. The newest section of Zara's Canada website will feature a curated collection of clothing from Massimo Dutti, Inditex's brand known for its tailored styles. Massimo Dutti creates sophisticated fashion to serve urbane and independent people who understand that quality of style is the true reflection of quality life. From the high sophistication of its tailored line to the comfortable fit and timeless style of more casual and relaxed pieces, Massimo Dutti embodies a modern interpretation of natural, sophisticated ease.
Global Citizen NOW Summit
The world's leading international advocacy organization Global Citizen NOW summit will take place in New York City on April 27 and 28th. Setting a global agenda for action on the most urgent issues facing humanity and the planet, Global Citizen NOW will convene government leaders, private sector executives, grassroots activists, cultural innovators, philanthropic experts, and leading journalists for a dynamic two-day event. Every Global Citizen NOW session will feature definitive next steps for participants, attendees, and global citizens to take immediate action on urgent issues including climate change, the global food crisis, gender inequality, protecting activists, and more. The program will feature major announcements on policy initiatives, intimate conversations with renowned artists, as well as corporate and world leaders.
Last modified: April 10, 2023