If you're not into the bubbly or want to wait until the clock strikes midnight to have a glass of champagne, look no further! We rounded up our favourite wines to drink and enjoy this New Year's Eve night!
Whether you pour a glass for one, want to virtually cheers with your loved ones or have plans with your close knit friends, wine is always the answer. You can enjoy a few glasses with your appetizers, your dinner and with dessert! It truly is a drink that can be paired with everything! Let us know if you plan on trying any of the below, or if you have already!
Here's to 2022 – Happy New Year!
Bottega Prosecco Rose
Il Vino dei Poeti Prosecco Rosé DOC is a Brut sparkling wine that originates from grapes grown in the province of Treviso and in Friuli Venezia Giulia, cultivated according to classic and traditional techniques that have maintained their quality and typicality unchanged over the years. Il Vino dei Poeti Prosecco Rosé is made from a blend of Glera and Pinot Noir.

Roscato Rosso
Light ruby-red semi-sparkling wine with intense blackberry, violet and berry aromas; crisp, lively palate with persistent aftertaste, fruity and deliciously smooth.

Wayne Gretzky Cabernet Merlot 2020 VQA
Purple garnet colour with a bouquet of cherry and dark plum fruit, and subtle spice and oak notes. A medium-bodied, fruit-forward Merlot with moderate drying tannins [the tannins will soften through late 2021]. Flavours of plum and cherry are dusted with cocoa powder. The finish shows notes of black tea, pomegranate, cocoa powder, cherry, and a touch of mocha.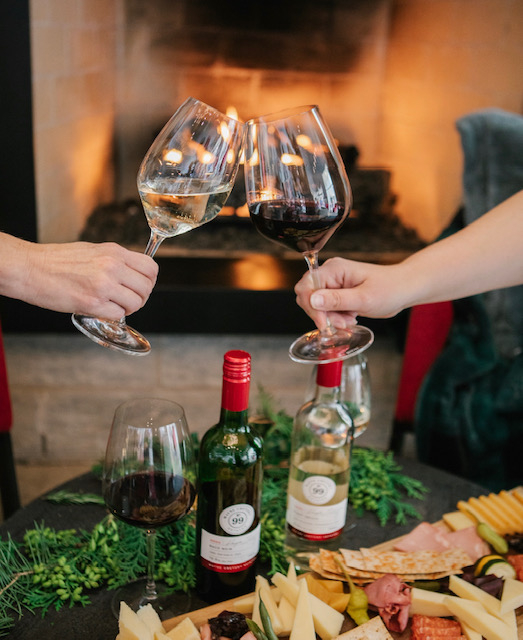 Thirty Bench Winemaker's Riesling 2019 VQA
Clear and bright with a clean fresh aroma of Meyer lemon, tangerine, golden kiwi, starfruit, mineral and wet stone. A light, fresh and fruity Riesling. A medium-dry, refreshing wine with juicy flavours of sweet citrus, green apple and pineapple. Mouth-watering notes of citrus, white currant and green apple, along with site specific minerality, linger on the fresh, clean finish. Summer in a glass.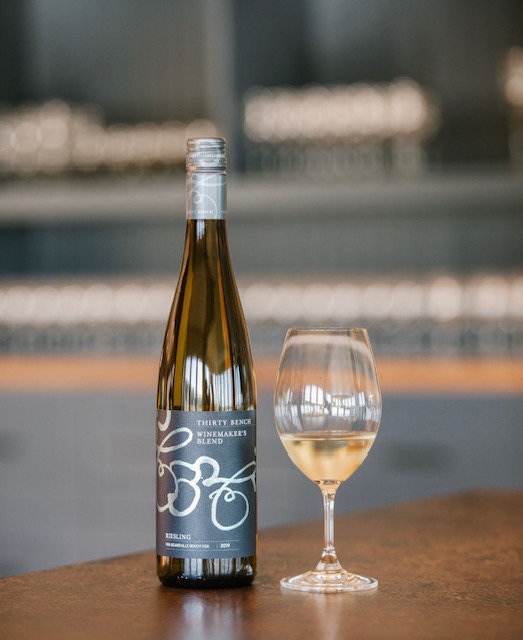 Trius Red The Icon 2019 VQA
Bright garnet in colour with a lovely bouquet of ripe black currant, blackberry, black cherry, spice box, dried tobacco, and a touch of cigar box. A medium to full-bodied red wine with soft yet drying tannins, good structure, and fruit forward flavours of black currant and blackberry accented by vanilla and spice notes. Dark fruits, suggesting blueberry, black currant, and blackberry, with a touch of vanilla and black tea, linger beautifully on the finish.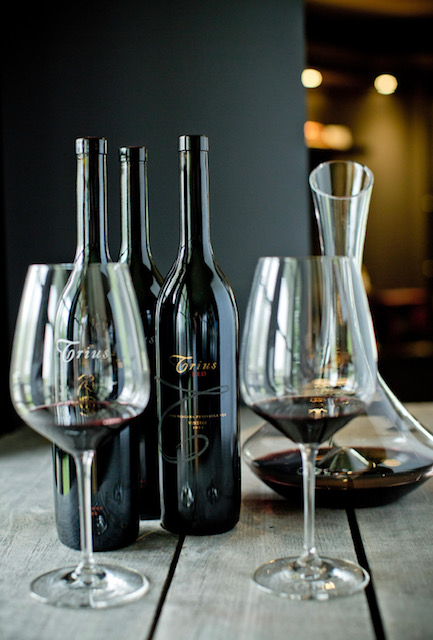 Peller Family Reserve Chardonnay VQA
Clear and bright with a straw yellow hue and a bouquet of red apple, pear, golden kiwi, and a touch of oak. A light to medium-bodied, smooth, easy-drinking Chardonnay. Flavours of pear, honeydew melon, and a hint of oak glide across the palate. The smooth finish has flavours of yellow apple and pear fruit, accented by spice, oak, custard, and caramel.

Last modified: December 20, 2021