Welcome to STYLE Canada's Boreal Book Club: a monthly meeting narrated by Erin Catto, (reviewer at Girl Well Read), for bookworms who're looking to scour new pages. Since we aim to shine a spotlight on all things Canadian in life and style, beauty, and health and wellness, it goes without saying that every instalment of the Boreal Book Club will feature a Canadian author and their latest title. Be sure to use the hashtag #BorealBookClub to share with us on social!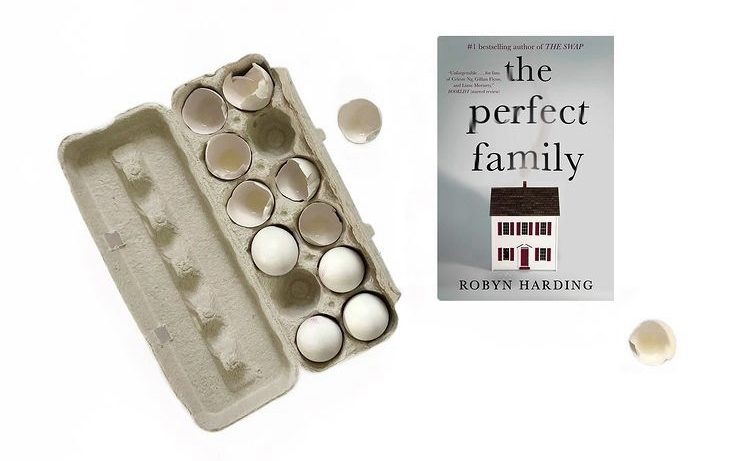 Thomas and Viv Adler are the envy of their neighbourhood: attractive, successful, with well-mannered children, and a beautifully restored home.
Until one morning, when they wake up to find their porch has been pelted with eggs. Thomas insists that it's just a harmless prank from some kids with nothing else to do. But when the pranks get more serious—a smoke bomb and slashed tires—the family begins to worry. Their surveillance cameras prove to be useless, all they can make out are some grainy images of shadowy figures in hoodies, and the police are no help either—they agree with Thomas' initial thought that this is just the work of some bored teenagers.
With the attacks escalating into violence, and no way to identify the perpetrators, the Adlers are feeling more and more helpless. And each new violation brings with it a growing fear. Because everyone in the Adler family is keeping a secret—not just from the outside world, but from each other.
And we all know how dangerous secrets be….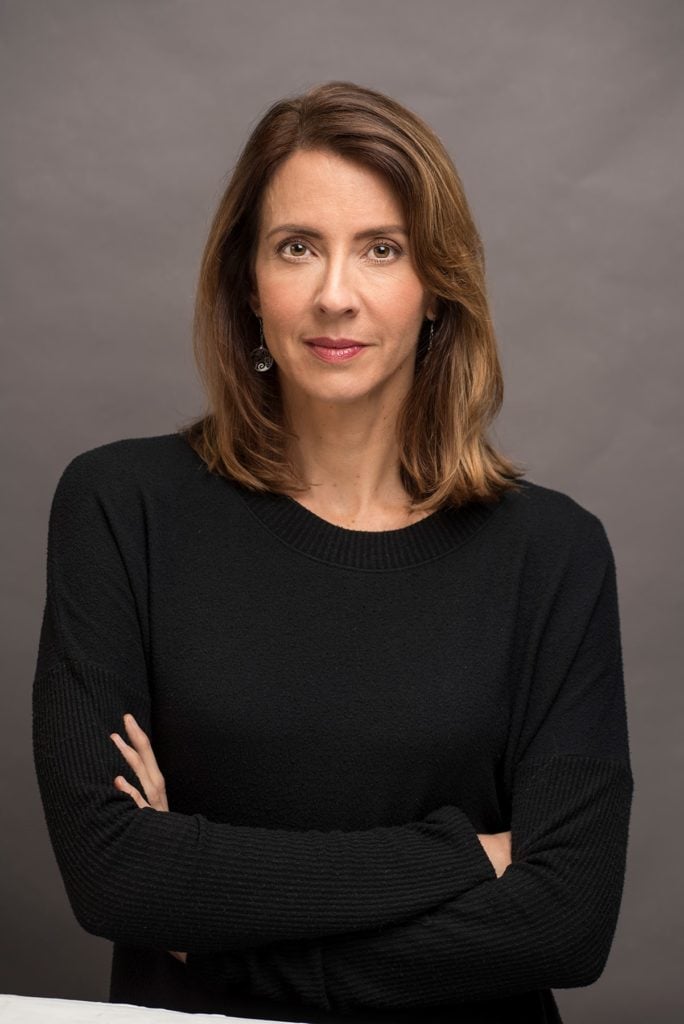 Robyn Harding is an incredibly gifted storyteller that always comes up with something fresh and different. Told from the perspectives of all of the Adlers, The Perfect Family is expertly plotted and totally binge-worthy.
Under the guise of the quintessential family, this addictive novel is the right amount of soapy and thrilling to keep the pages turning. Through well-developed, yet flawed characters, Harding deftly explores a complex family dynamic. Each of the Adlers is harbouring a secret that has consequences—all of which not only build tension, but could be the reason behind the attacks.
By creating the perfect family that turns into the perfect facade, Harding has another hit on her hands.
Scroll to read Erin Catto's exclusive interview with Robyn Harding about The Perfect Family.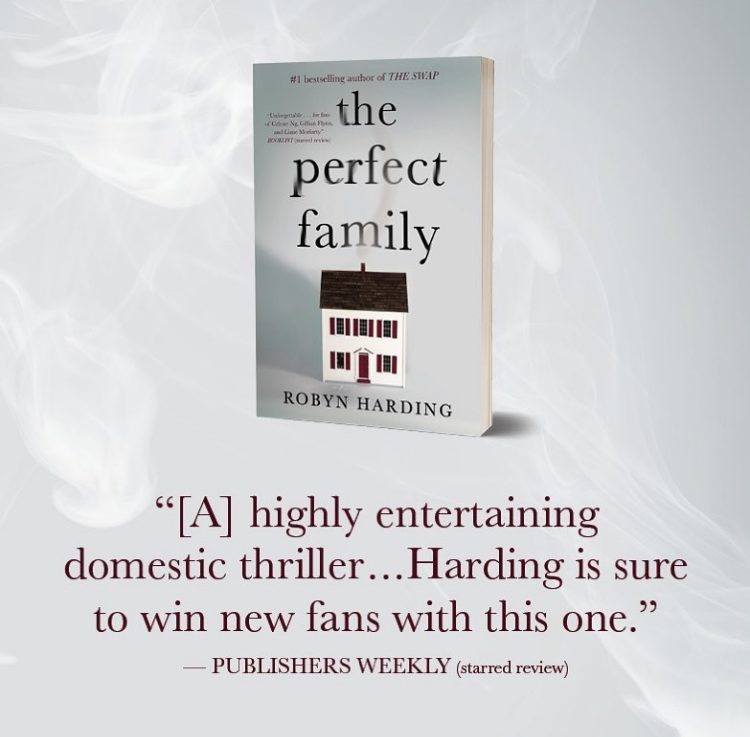 GWR: Describe your ideal writing/reading experience (when, where, what, how).
RH: I love to write in the mornings in my office/spare bedroom with a cup of coffee. In the afternoons, I allow myself some reading time. I sit on my sofa near a picture window that has a view of a huge leafy maple tree. I put a fluffy blanket over me, and my chihuahuas snuggle up under it. It's heaven.
GWR: Is there a particular author/work that inspired you to become a writer or the way that you write?
RH: Kate Atkinson's Jackson Brodie mystery series was really inspirational to me. She combines wit and humour with really dark themes and it's a winning combination. I could never hope to emulate her, but I do like to write in that style.
GWR: Who is your favourite character in The Perfect Family?
RH: It's hard to choose one, but I think teenage Tarryn is my favourite. She has so much sass and attitude, and I always enjoy writing younger characters. They're impulsive risk-takers and are simultaneously street-wise and naïve. Tarryn is also struggling to fit in and starved for attention. She finds it in an unhealthy but understandable way.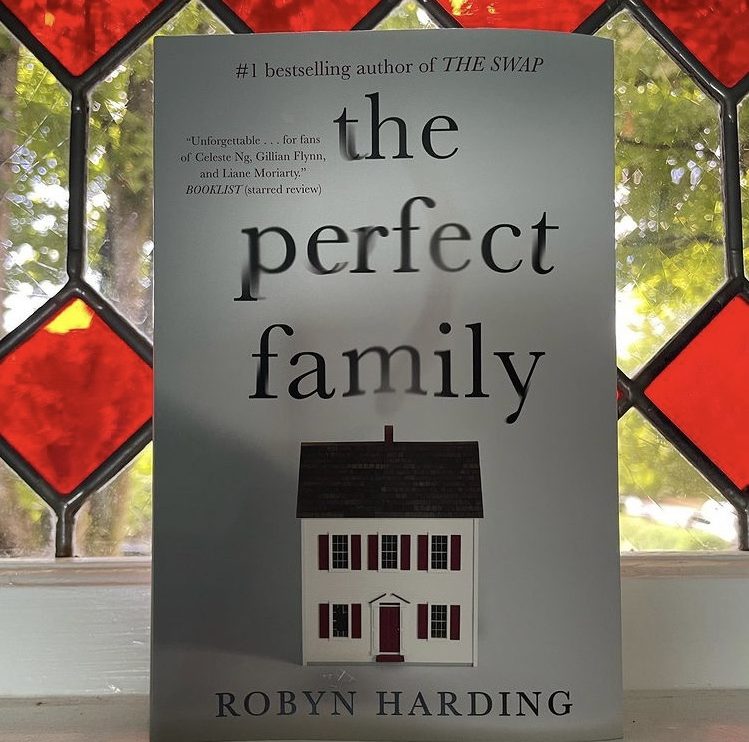 GWR: What character did you sympathize with the most and did that change while writing the book?
RH: Despite his extreme actions, I think Eli is the most sympathetic character. He's experienced something so disturbing and traumatic, but he can't turn to his parents for support. It's no wonder he makes questionable choices.
GWR: What made you decide to write The Perfect Family from all of the points of view of the Adler family? Was it easier or more challenging to explore the parallel storylines?
RH: I enjoy writing and reading multiple POVs and it was integral to this plot. I wanted each character to have a secret that could be the cause of the nighttime attacks on their home. We needed to be inside each of their heads to be privy to the dark scenarios they're keeping to themselves.
GWR: Do you build the story around a twist/reveal, or do they happen organically?
RH: I use screenwriting structure to lay out the biggest plot twists, and then I write toward them. It usually all comes together quite organically – but those big twists are thought out beforehand.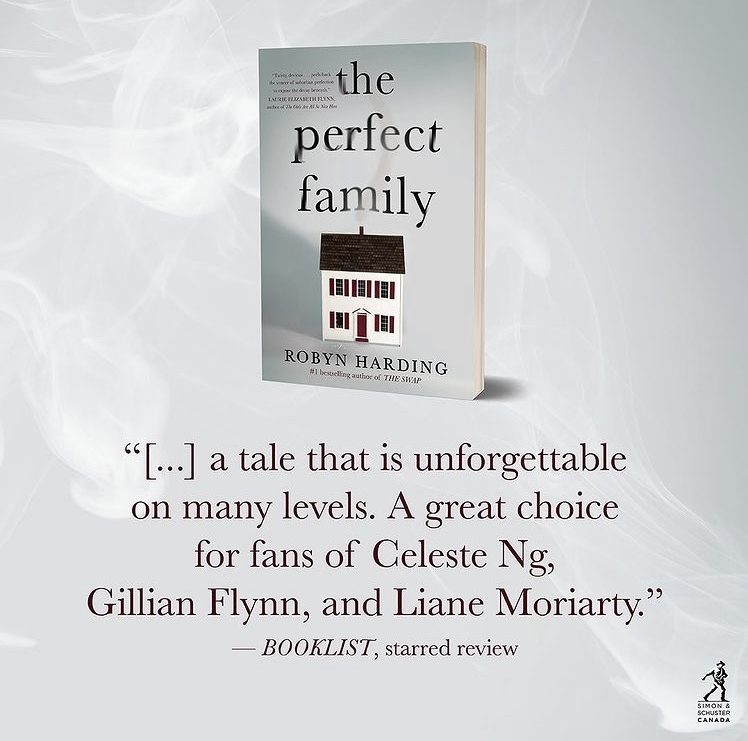 GWR: How do you decide what point to start the narrative at and how much detail you're going to provide?
RH: There is a saying in many screenwriting books: Get in late, get out early. It means that you only have a few pages to set things up, before you get to the good stuff. I think that is especially important in thrillers. Of course, you need to introduce and develop the characters, and set the scene, but you need to do it expeditiously. Readers are there for the thrills and chills.
GWR: If your book was a beverage, what would it be?
RH: It would be a dark and stormy (ginger beer, dark rum, lime juice).
GWR: Are you able to share what you're working on now?
RH: I'm working on a novel about Lee, a woman who lost her restaurant during the pandemic and due to some risky debt, ends up living in her car. Lee's parked in a wealthy enclave near the beach where she can sleep safely, when she hears a woman trying to drown herself. Instinctively, Lee rescues the wealthy woman who tells her that she's trapped in an abusive marriage. The rich woman asks Lee to help her escape, and she can't say no. But the request will change both their lives forever.
Follow Robyn on Twitter and Instagram for more updates on her next book!
Last modified: October 15, 2022