Welcome to #CheckedIn, a travel series where we will take you along to some of the trendiest and most unique hotels around. Join us as we give you the 411 on all the ins and outs of these locations, what to expect and where you should 'check into' next!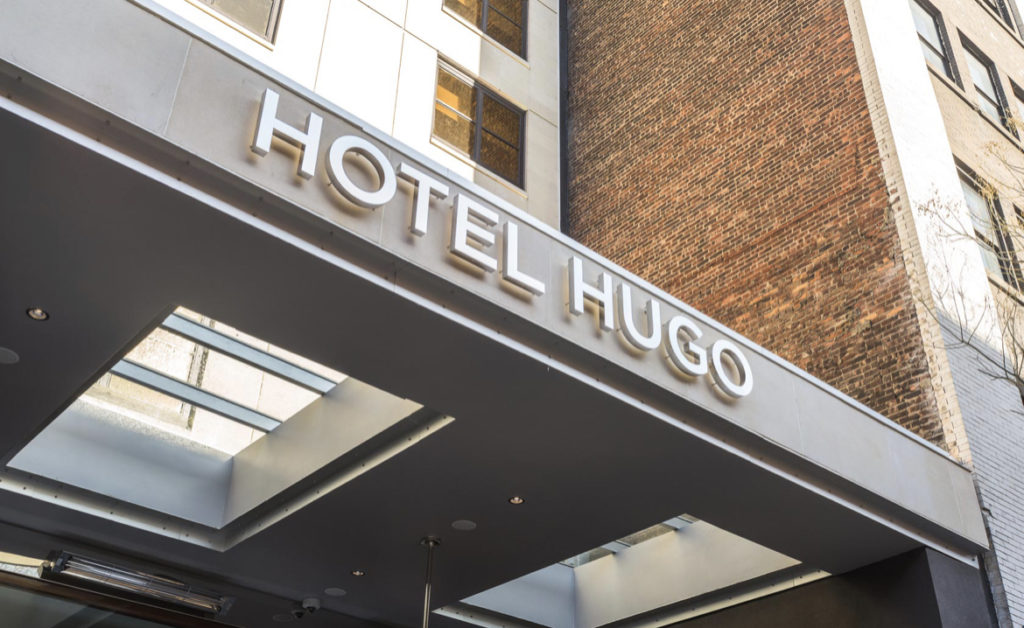 The Vibe
Known as "SoHo's most sophisticated urban retreat" Hotel Hugo did not disappoint! Entering the hotel you are welcomed into a trendy but warm space. With an eye catching green plant backdrop coupled with sleek mahogany finishes and Mid-century modern furniture. The atmosphere feels very boutique with thoughtful touches throughout. The service team there was wonderful, assisting with check in and other details during our stay.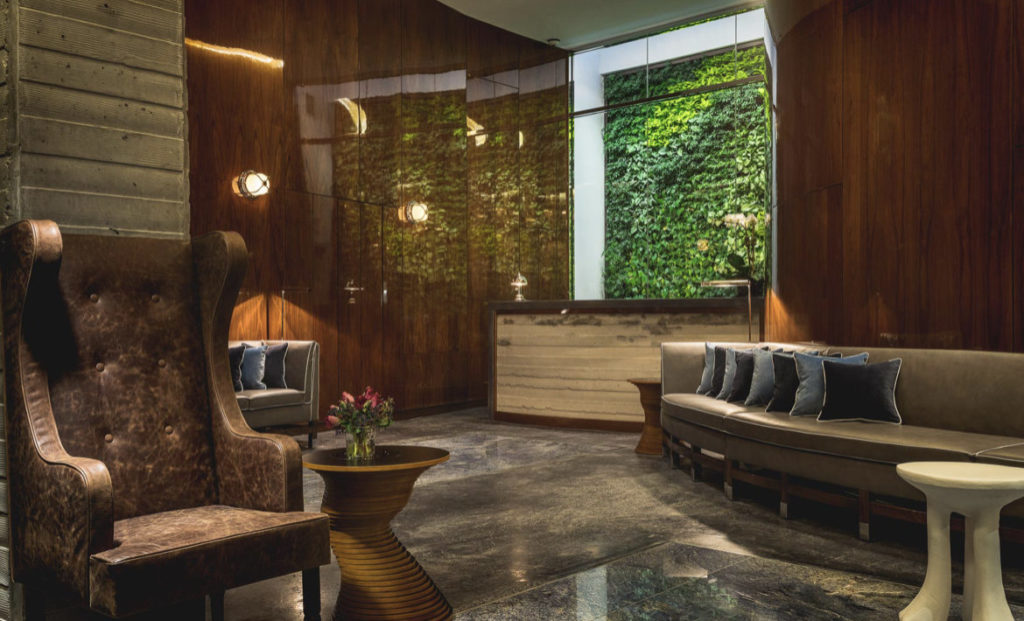 The Neighbourhood
Location, location, location! When visiting NYC location is critical. It can have such an impact on the tone of your trip and Hotel Hugo delivers here. Just steps from the west-side Hudson River, the hotel is located on Greenwich Street in the heart of NYC's fashionable SoHo neighborhood. I especially love it because it was right down the street from where I lived in NYC for over a decade. Can you say nostalgia? Needless to say I went to all my favourite spots, and was thrilled that they were in walking distance. Since I was there for Fashion Week, it also helped that some of the venues were nearby. Not only was it a major savings on Uber, but NYC is the best place to walk around and wander. Hotel Hugo's location made it easy to explore!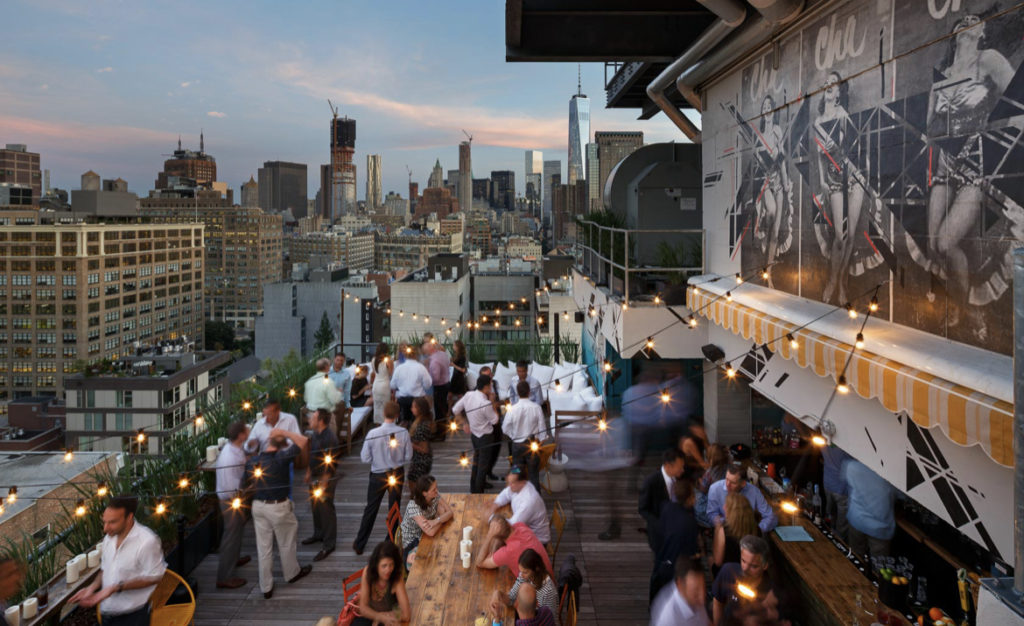 The Room
We've stayed in plenty of cramped New York Hotel Rooms .. and Hotel Hugo is not that! The space is designed for functionality with a clean and modern feel. I loved the mahogany accents, and soft leather furniture with pops of blue and fun city elements like the books and bar cart. The iPod docking station, Keurig® coffee maker and mini refrigerator where all nice additions that made my stay that much easier. I tend not to spend a ton of time in my room when I am visiting the city, but Hotel Hugo made me feel like I was back in my West Village studio!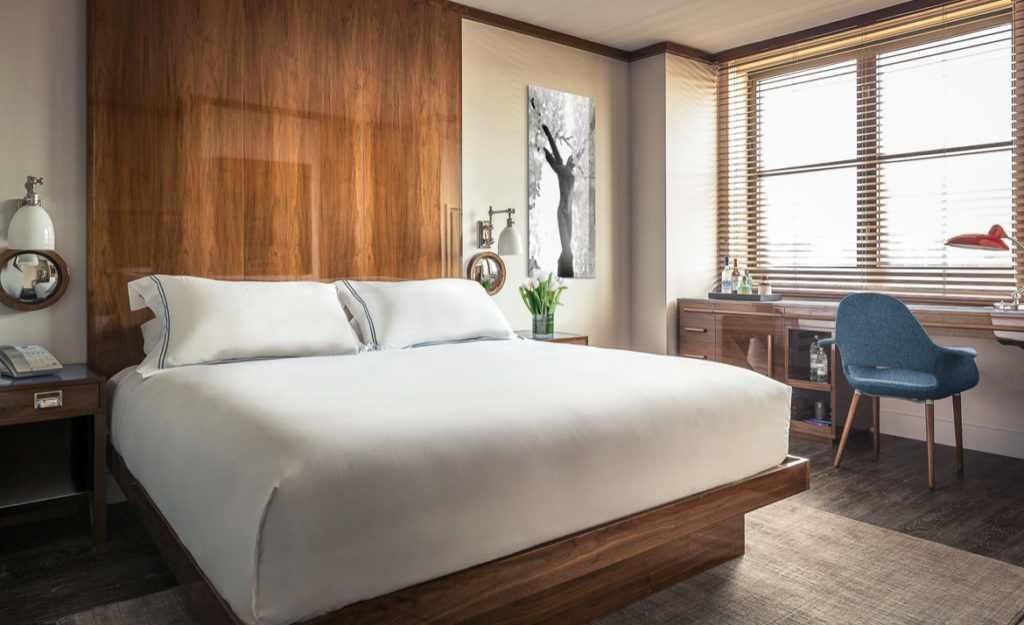 The Extras
One word… rooftop! Hotel Hugo boasts not one .. but two vibey rooftop bars. It is one of the cities most well known rooftop happy hours. When I told my friends from the city where I was staying, their first reply was "I'll meet you there for drinks." Bar Hugo Rooftop, is a gorgeous glass-enclosed space spanning two floors. While Azul on the Rooftop is less formal for summertime socializing. 
Also, stay tuned for some exciting announcements from Café Hugo on the hotels street level.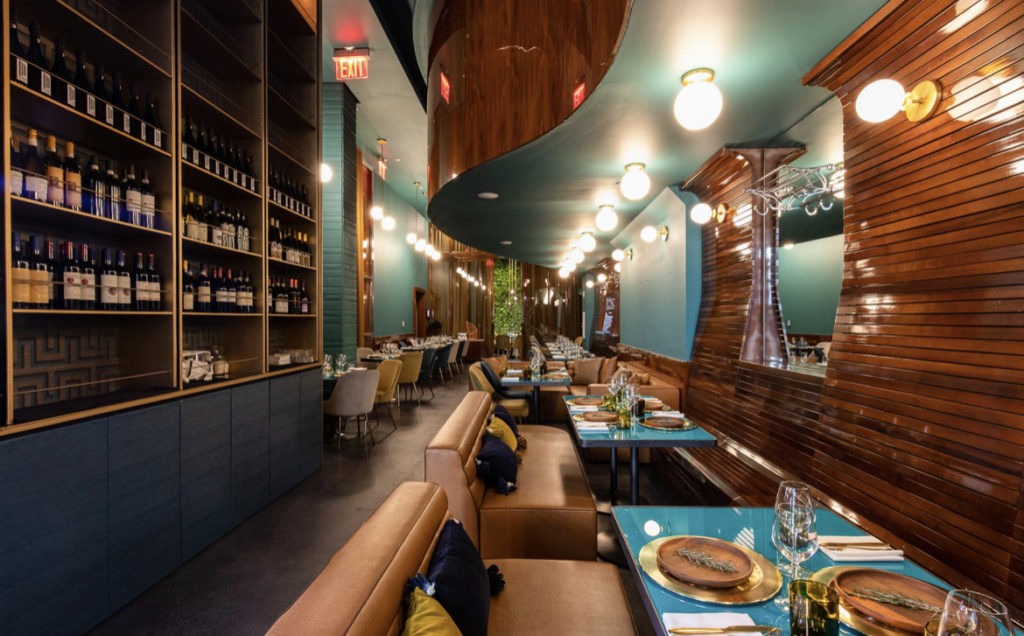 The Verdict
It was energizing to be back in New York City and see life returning to "normal." Hotel Hugo will forever hold a place in our hearts for being our home for this visit and we will most definitely be back. Until next time NYC!
Last modified: October 28, 2021