This is #DishingIt – where we give you the inside scoop on what's new and downright finger lickin' good in on the culinary scene. As tricky as it can be to achieve, we like to believe that maintaining a healthy lifestyle and diet is all about balance. And though we like to top you up with tips and tricks that'll help you achieve optimal wellness, we love sharing about one of our favourite hobbies: eating all the things. If you like trying different cuisines and discovering the next best hole in the wall as well as gourmet meal, than let's get to talkin'. Oh, and make sure to dish your dining suggestions right back to us in the comments.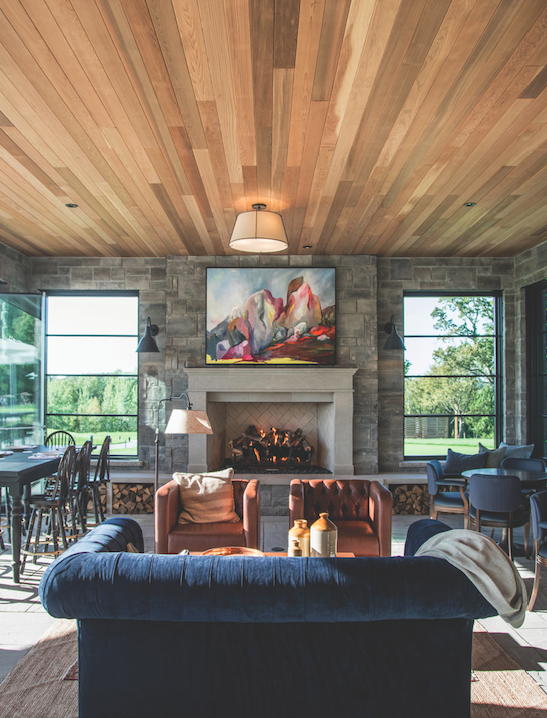 We had the chance to try out Ktchn while visiting Oro-Medonte for a relaxing weekend away. From the rolling hills of Oro-Medonte to the cozy restaurants feel, we had a lovely evening enjoying an eclectic dinner.
The Vibe
Overlooking the greens at Braestone Club, we take in the views of the valley that extend far greater than the eye can see. The Ktchn is located in the clubhouse of the Braestone, and is certainly inspired by it's remarkable location. The vibe is simple but elegant, creating a blend of modern architecture with the most comfortable leather chairs that you fall back into after a long day on the green. Watch as the sunsets over the rolling hills and step into a place of ease as you enjoy a meal here at The Ktchn.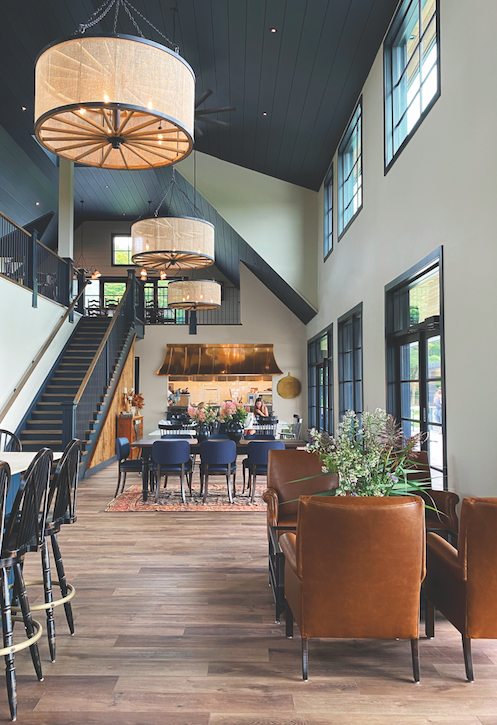 The Service
When we stepped into The Ktchn we were welcomed with open arms! The staff and servers were delightful and continually recommending their favourites to us.
The Food
Home to a well-crafted cuisine characterized by an eclectic perspective, The Ktchn's diverse dishes are inspired by the location and the chefs souls. The restaurant serves a delicately crafted brunch with a twist – think duck confit and waffles with a white wine maple creme, and mesmerizing their lunch and dinner guests with an overflowing menu of unique goods. From thoughtfull crafted cocktails, and Ontario bubbly to the Porterhouse for two, this is a restaurant where you can sit back, relax and enjoy the view.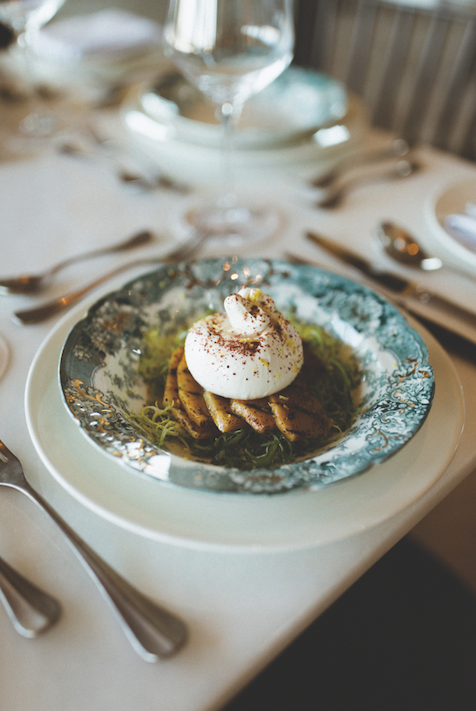 The Drinks
From classic Negorini's and handpicked wines to unconventional cocktails, The Ktchn's drinks are ones for the historybooks. Each cocktail is delicately crafted and designed with a little bit of flair.
The Verdict 
Hands down, we'll be back the next time we're up in Oro-Medonte; we can't wait to visit again soon!

Last modified: December 9, 2022