I woke up this morning feeling both nervous and excited about my first awards show in almost two years! Today, I am headed to London, Ontario, for the 2021 CCMA Awards presented by TD.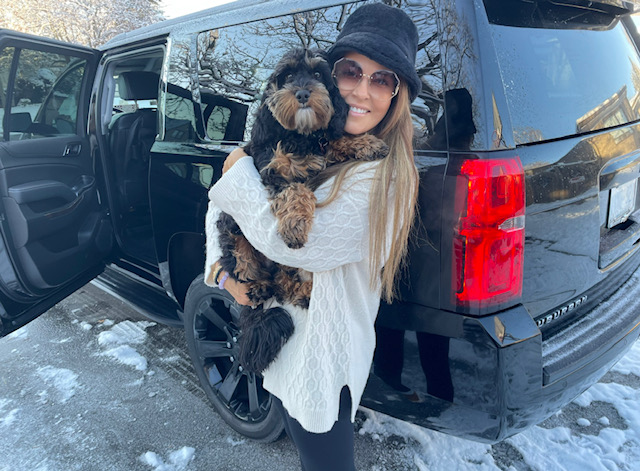 I love the Canadian Country Music Awards, so when they asked me to present an award during the show this year, I instantly agreed. The last time I was at an awards show was when I was in Los Angeles interviewing all the stars at the Screen Actors Guild Awards, back in January of 2020! It feels strange to be back at it, but I am so looking forward to celebrating these talented artists who have made some truly incredible music this past year. Our first stop once we arrive in London, is the Budweiser Gardens where the awards show is taking place.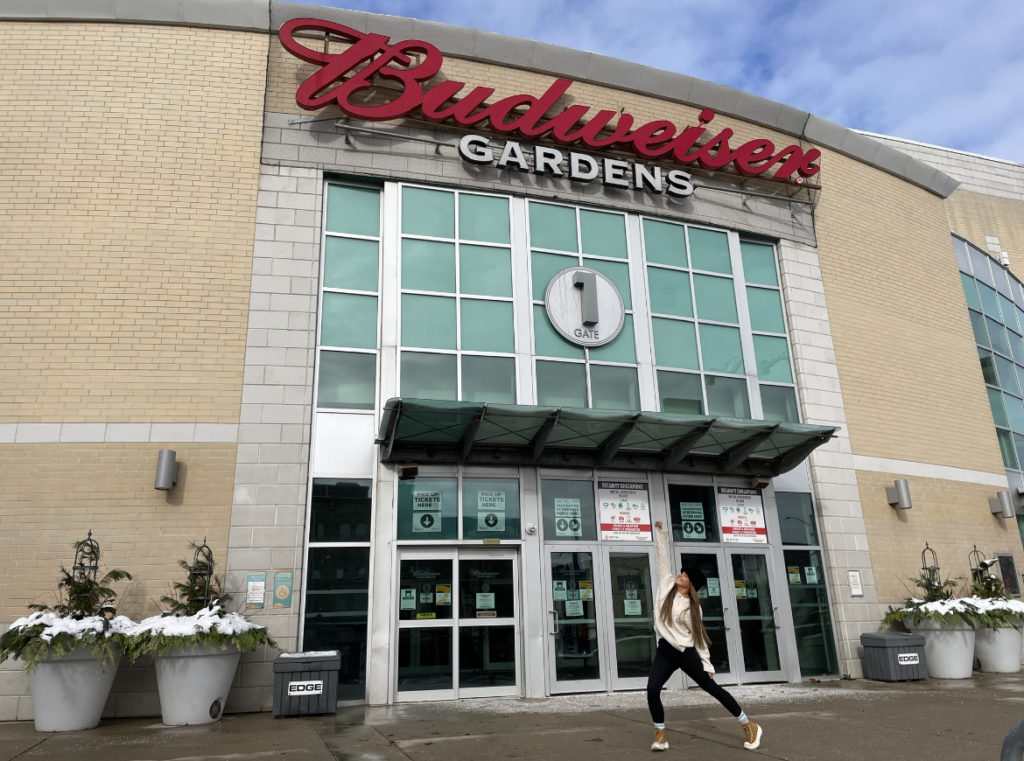 When we arrived at the Budweiser Gardens for rehearsals, the first thing we did was take a COVID test. All the protocols that the production team for the CCMA Awards had in place really helped me feel at ease. All attendees are fully vaccinated, and all of the presenters, performers and backstage staff took COVID tests before they were able to enter the venue. Once we got the go-ahead, we were brought inside to rehearse for the live show.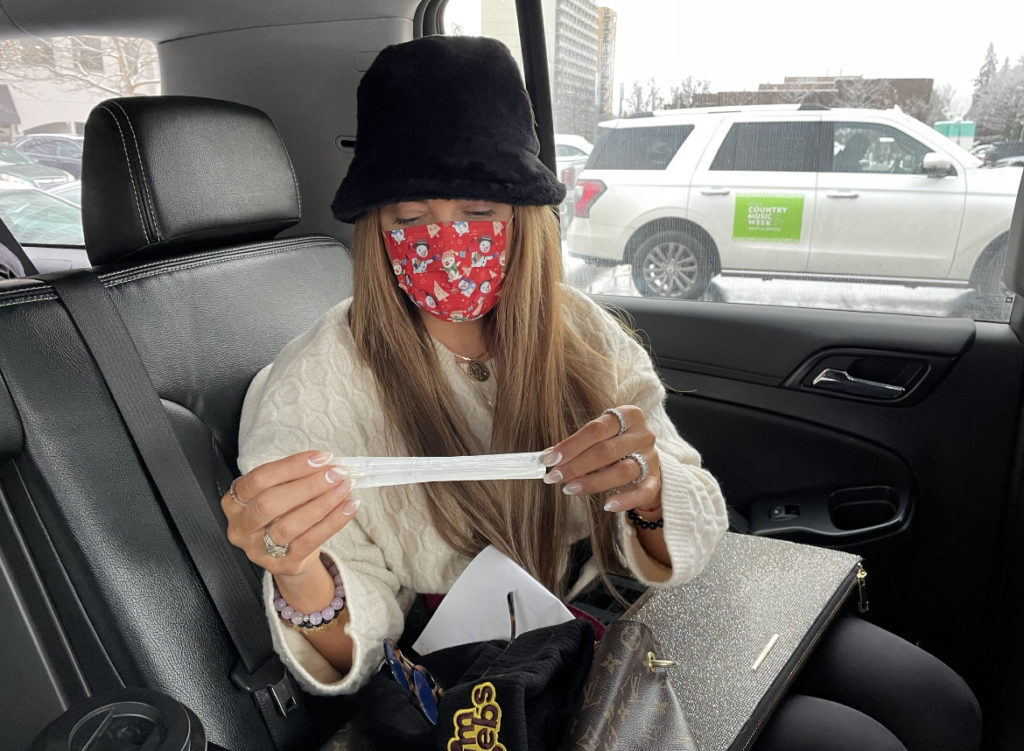 Once I was finished with rehearsals, I headed to my hotel for the day where I got some work done and to unwind before I needed to get all glam for the show! There were some changes to the script for tonight, so I took some time to relax and go over my notes.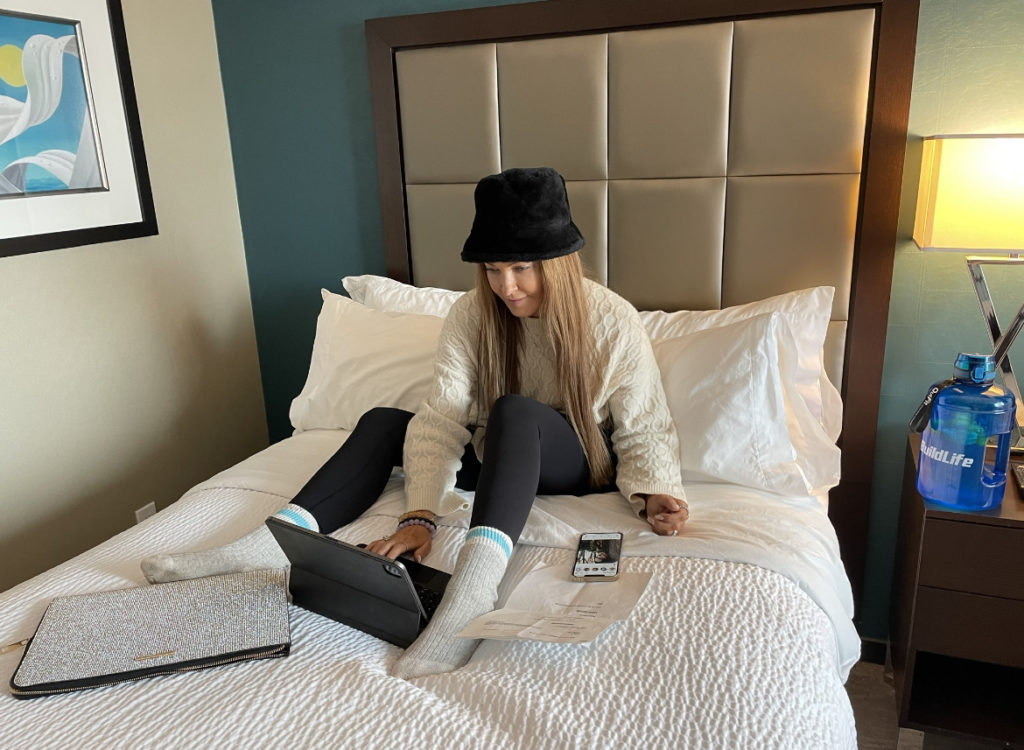 Since our ET Canada makeup artist, Suzanne, wasn't able to make the trip to London with me, I'm doing my own makeup for the awards. For the first year of the pandemic when we were filming ET Canada at home, I was doing my own makeup for the show. I started to really enjoy it, and now I love to experiment with different looks and techniques.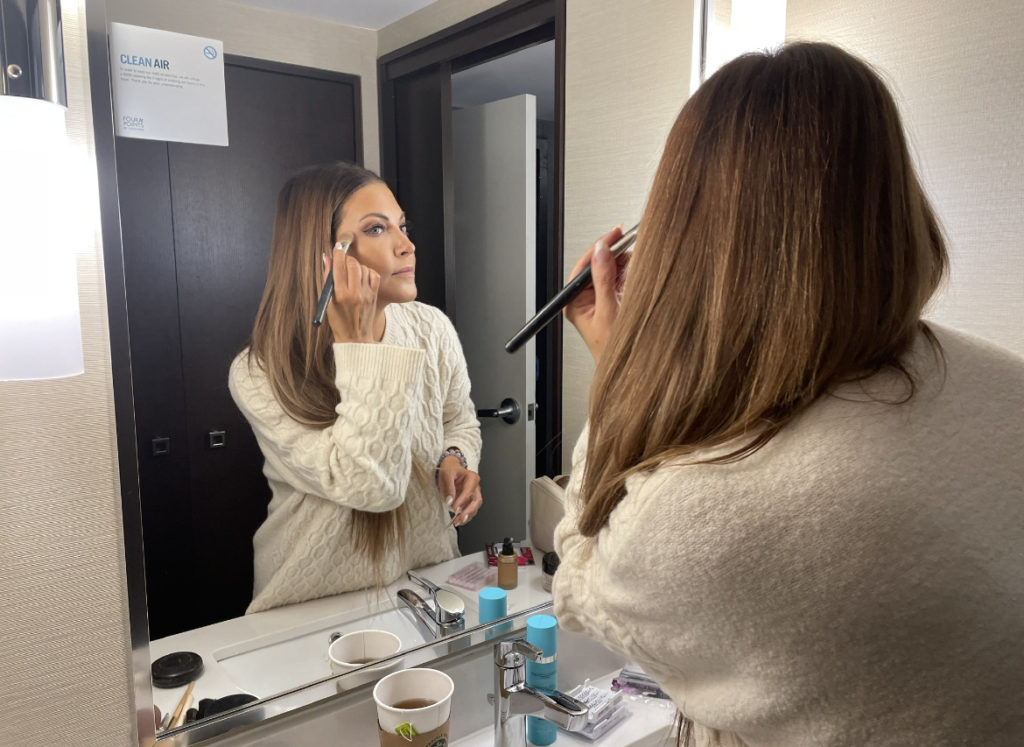 For Canada's biggest night in country music, you know I needed to go a little bit "extra" with my hair! My friend, and our ET Canada hairstylist Brian Jarvis of Hair Gone Rogue made the trip out with me to London, so he's adding in some extensions, and we decided on loose curls for our final look. When you think you've done enough… do more!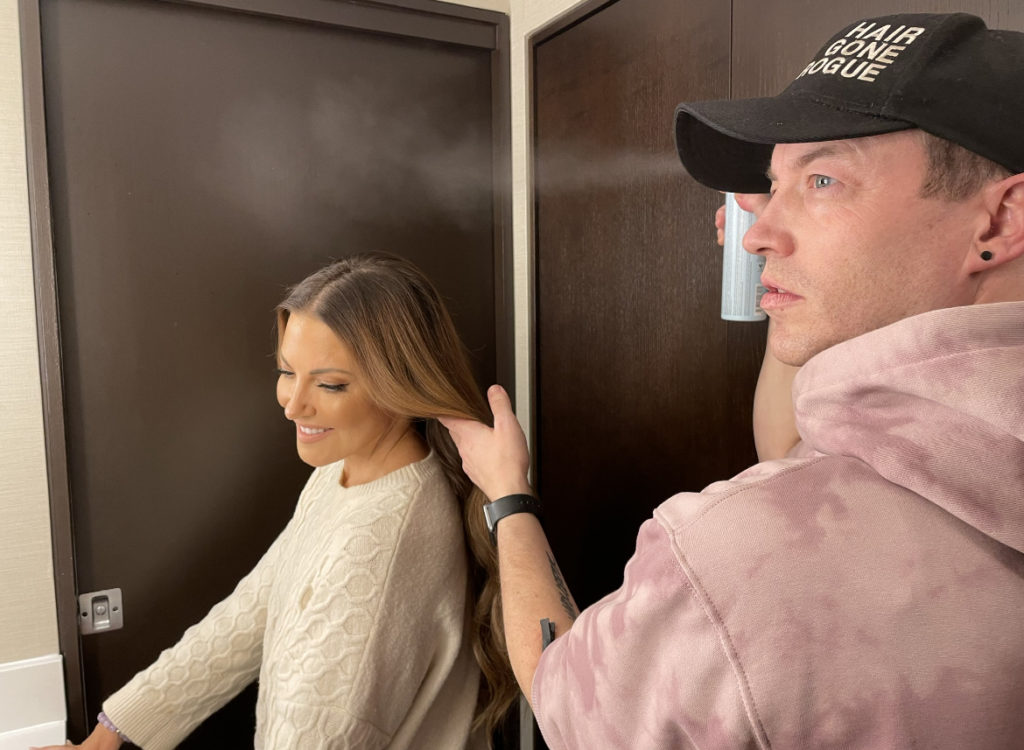 I've had this bedazzled bodysuit in my closet forever, with nowhere to wear it - until tonight! The minute I found out I would be part of the CCMA Awards, I knew I wanted to wear this outfit. It's so much fun, so much sparkle, it felt very "country glam" and what's more country than a rhinestone jumpsuit? Now that tonight's look is complete, we're headed back to the Budweiser Gardens for the red carpet.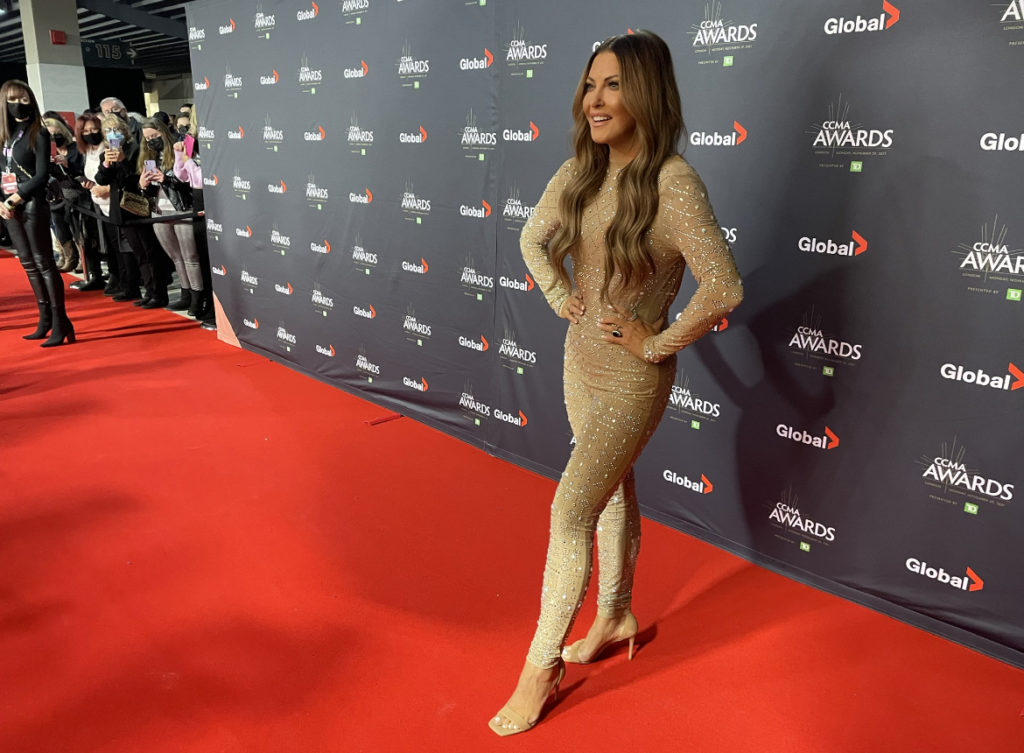 Last modified: December 6, 2021