Traditionally, the MET Gala is held on the first Monday in May. However this year, the iconic fashion event took place on September 13th, 2021, due to COVID-19. Surrounded by fashion's busiest week, the Metropolitan Museum of Art in New York City, hosted the industry's most respected designers and celebrities.
This year's theme of "In America: A Lexicon of Fashion," celebrates the opening of the new Costume Institute exhibit hosted by Anna Wintour. The idea behind the theme is to use American fashion based on its expressive qualities.
The outfits last night did not disappoint, they were expressive, bold and head turning. Embodying everything about the loud and eloquent history of American fashion throughout the years.
Here are a few of our favourite looks from last night's MET Gala:
Yara Shahidi wearing Christian Dior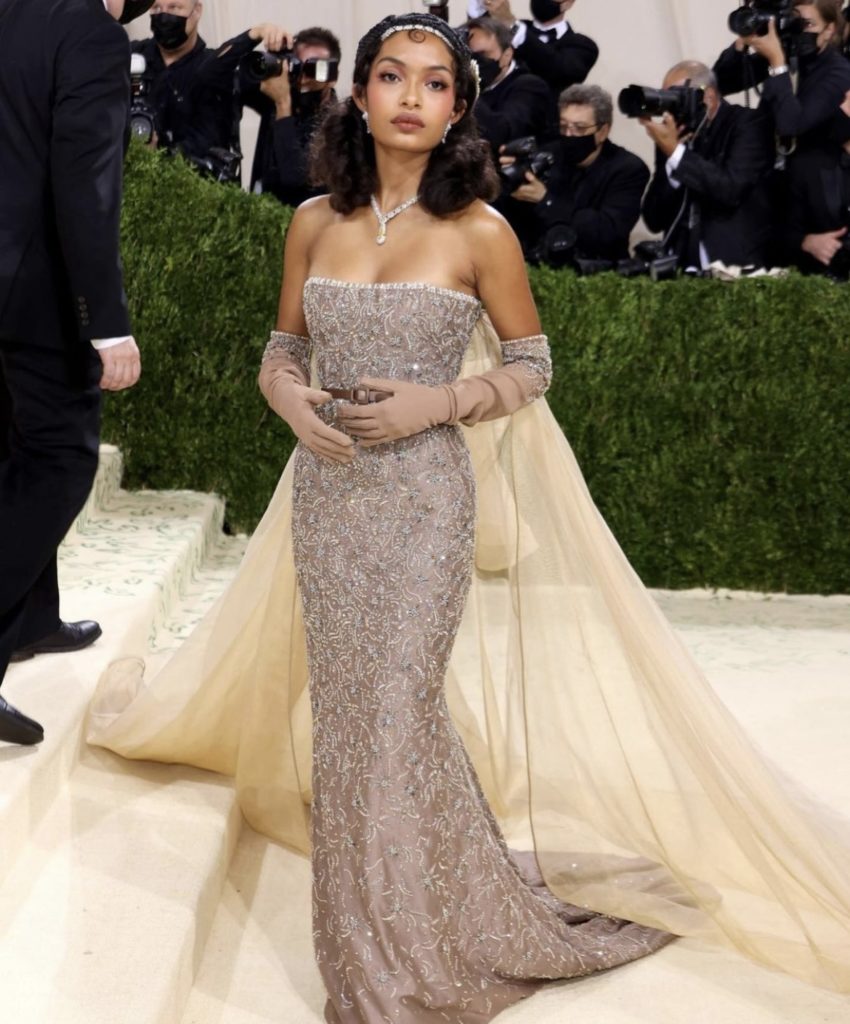 Inspired by Josephine Baker, Yara Shahidi hit the MET Gala carpet in a glamorous and custom Christian Dior piece made by Maria Grazia Chiuri.
Billie Eilish wearing Oscar de la Renta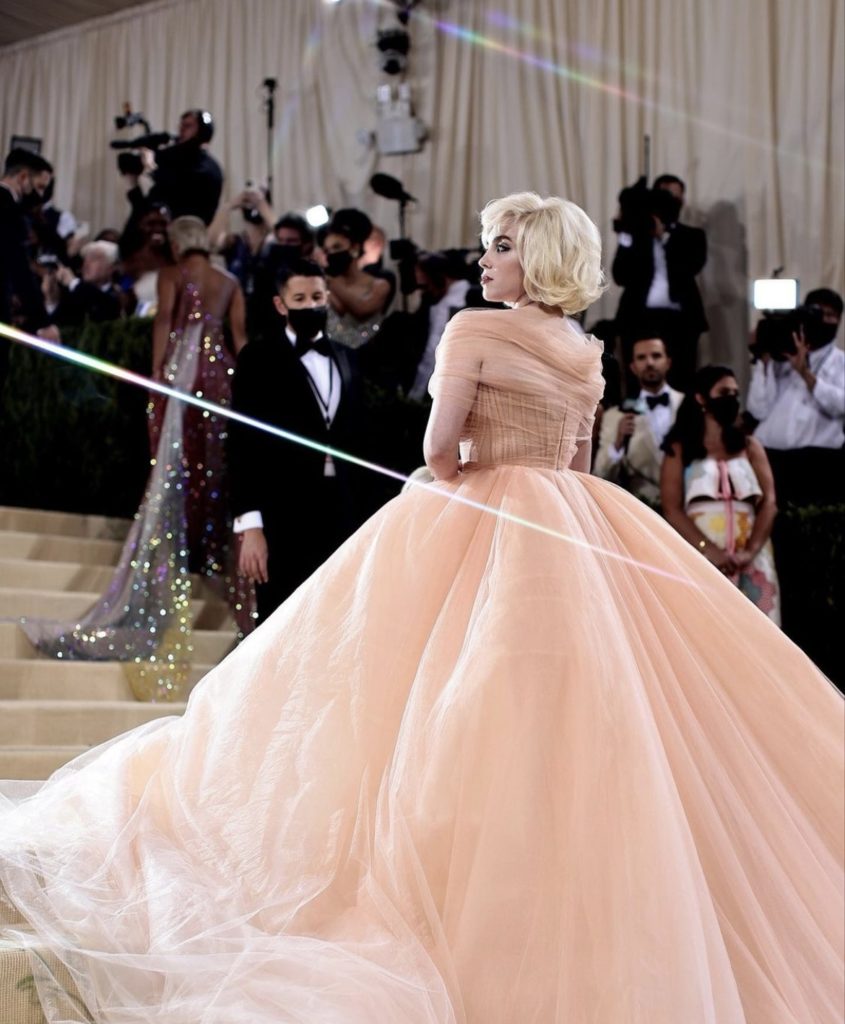 The 19-year-old singer turned heads as she wore a Marilyn Monroe inspired gown, with a massive train that altered her usual street style fashion.
Kendall Jenner wearing Givenchy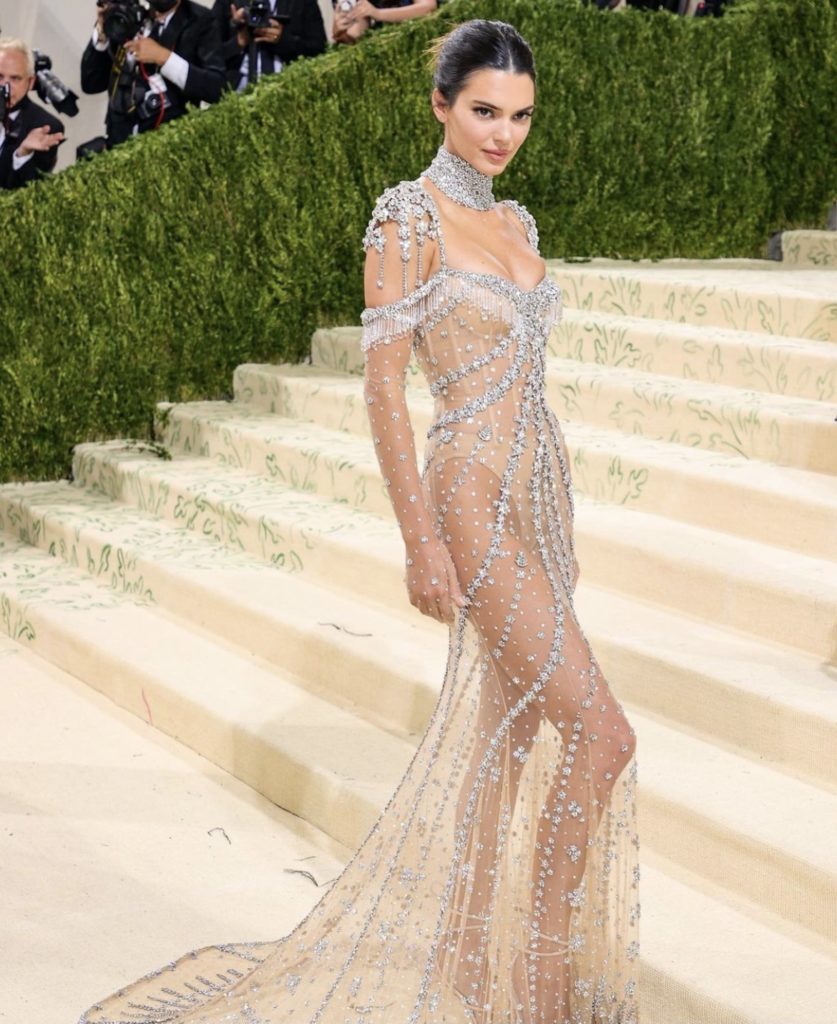 Kendall Jenner's 2021 MET Gala outfit was inspired by Audrey Hepburn's role in "My Fair Lady." The piece had major similarities to the one worn by Audrey Hepburn, with a twist of sheer fabric.
Kim Kardashian wearing Balenciaga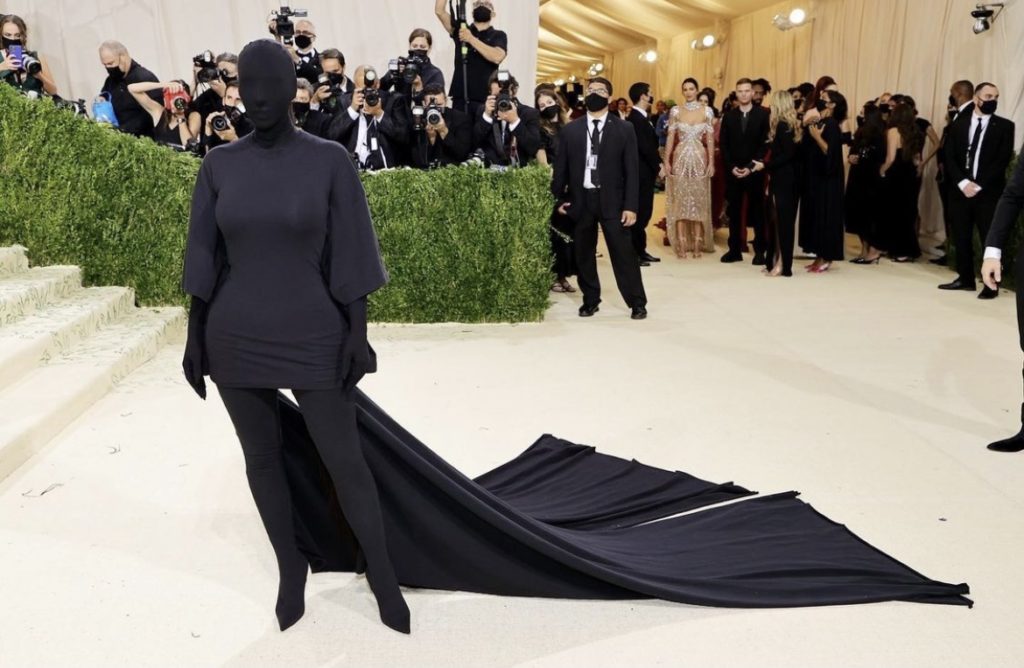 Kim Kardashian shocked the crowd as she stepped out in a custom Balenciaga piece that covered her in black from head-to-toe. The reality star is known to show off her famous features and has stolen the show in the past for her extravagant looks. This year she took the opposite route and chose 'anonymity' to go against constantly being in the public eye due to her show and fame.
Rihanna wearing Balenciaga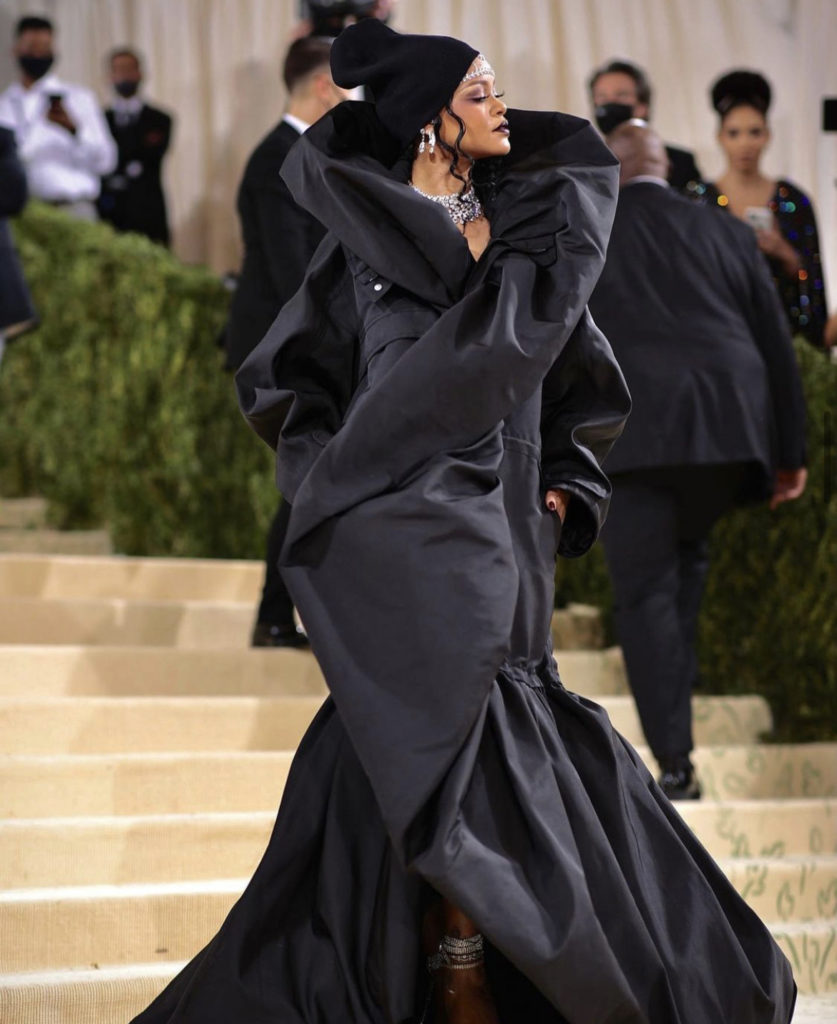 Rihanna wore a custom Balenciaga dress accessorized with a black beanie, a piece that is not commonly seen on the red carpet. However, it is truly a fit that only Rihanna could pull off with style and elegance.
Emma Chamberlain wearing Louis Vuitton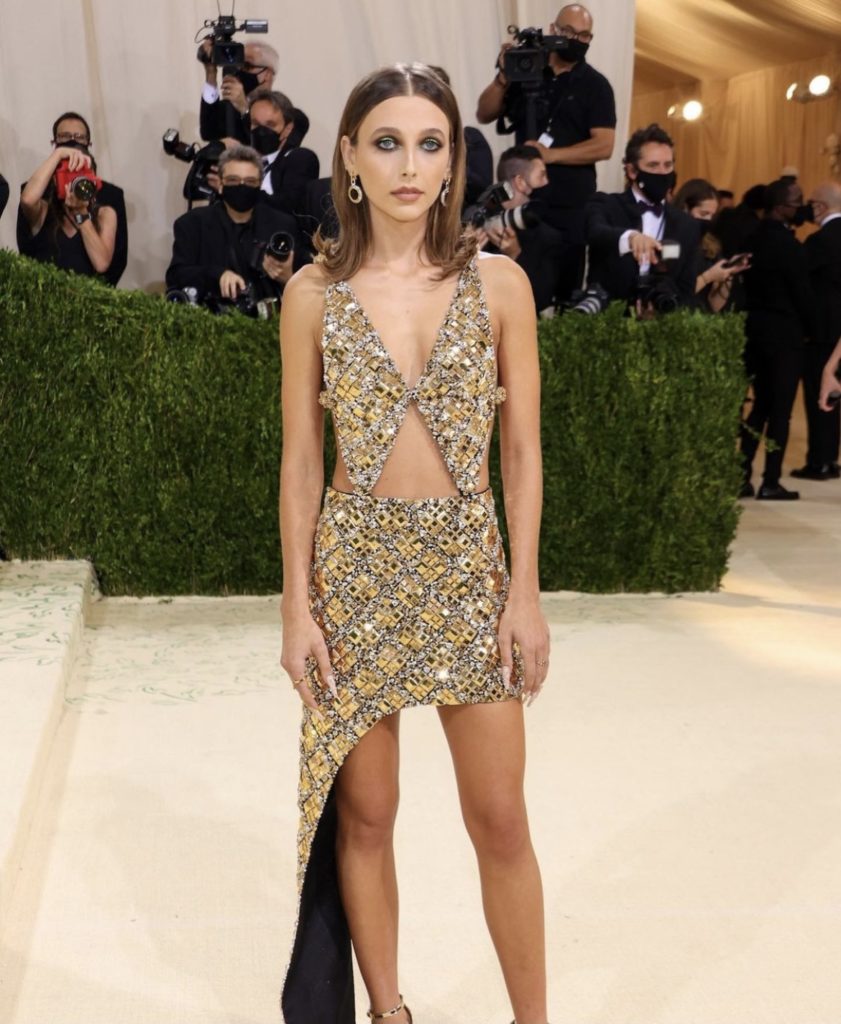 The internet star turned fashion icon, Emma Chamberlain did not disappoint as she arrived at the MET Gala in a stunning piece by Louis Vuitton.
Lil Nas X wearing Donatella Versace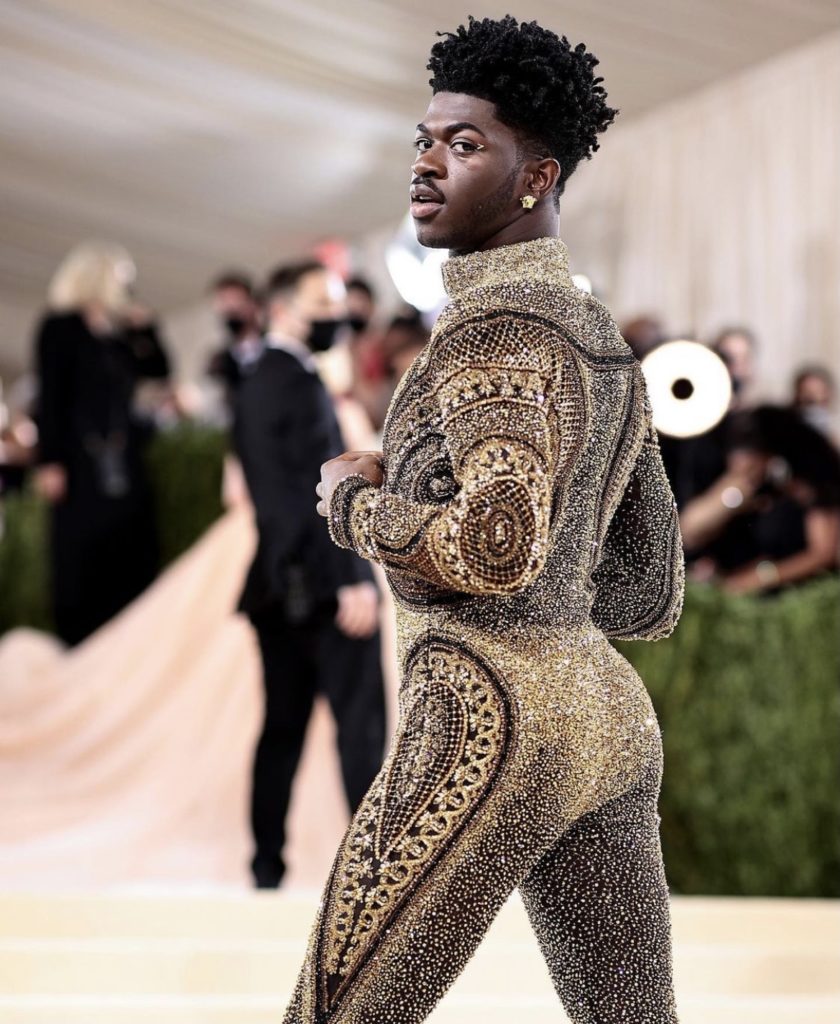 Not only did Lil Nas X show up in a fabulous custom Versace piece, he came in three! A beaded bodysuit layered with gold amour, under a dramatic and bold, heavy cape.
Nicola Peltz wearing Valentino Des Ateliers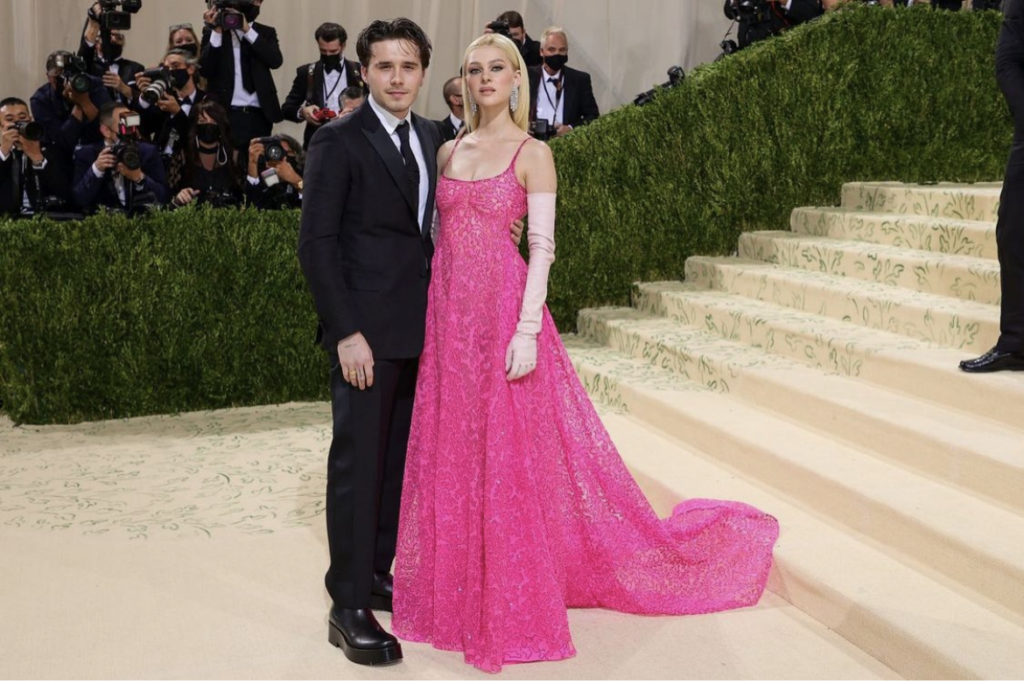 Nicola Peltz wore a bright and vibrant pink dress designed by Valentino Des Altelier, accessorized with classic pink gloves and gorgeous diamond earrings.
Jennifer Lopez wearing Ralph Lauren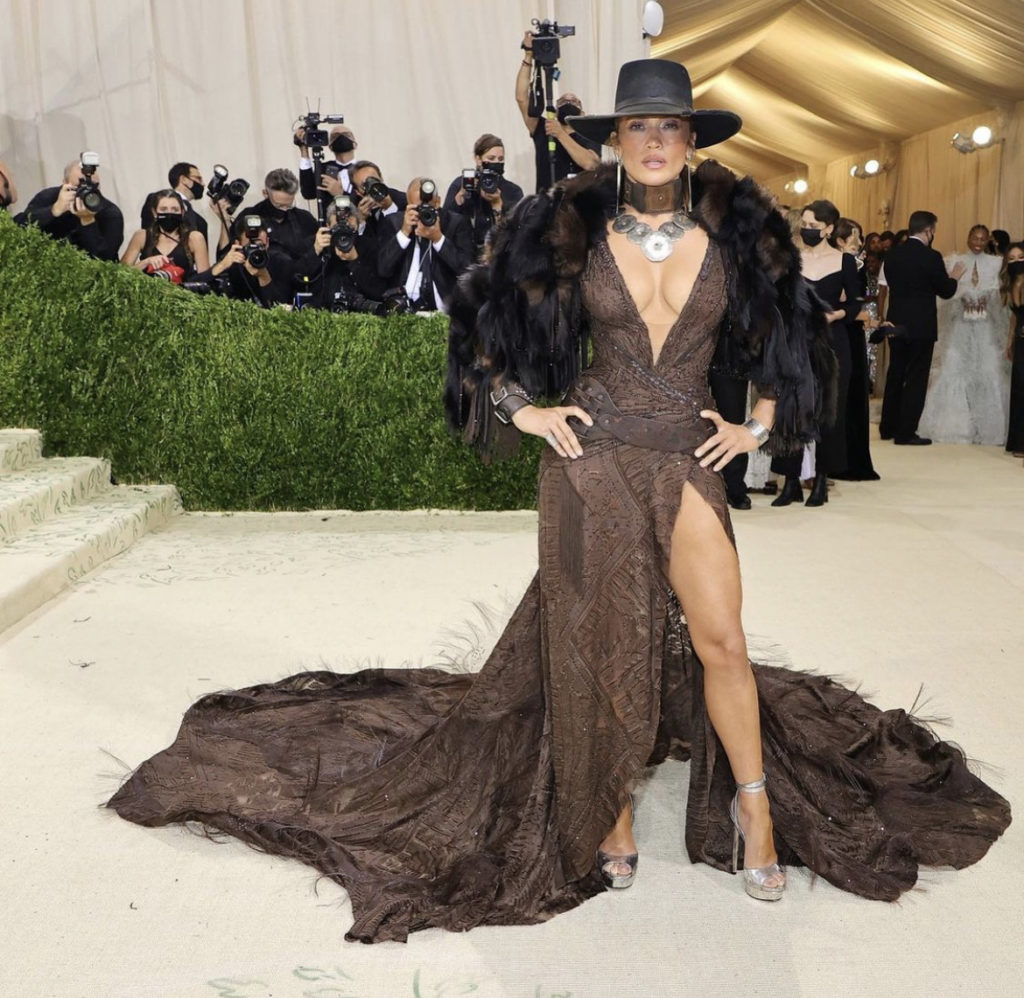 Jennifer Lopez's Ralph Lauren is the perfect representation of American Fashion. The fur throw and brimmed hat with chunky jewelry stole the show as she took the American Wild-West and turned it into a classy and MET Gala worthy ensemble.
Naomi Osaka wearing Louis Vuitton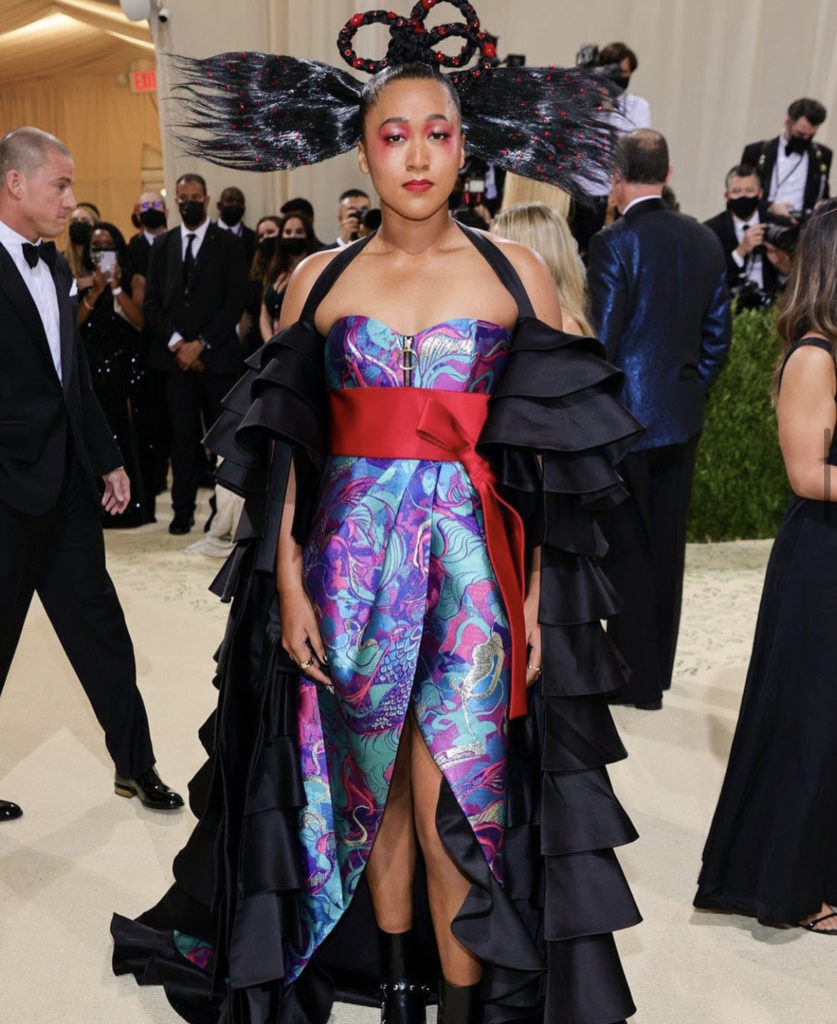 Naomi Osaka was vibrant and bold in her custom Louis Vuitton. The tennis star's sister Mari Osaka helped design the look alongside Louis Vuitton's Nicolas Ghesquière, to create a piece that embodies both Haitian and Japanese hertiage.
Last modified: September 27, 2021