This weekend we're bringing all of the good vibes we can strum up to laugh, shop and sip with our besties. If you haven't heard, this Saturday, at the Niagara Falls Convention Centre, we're hosting our first IRL event in Niagara. Check out all the details below, it's going to be an epic weekend!
The Studio
Shop with us from 11:00 a.m. – 7:00 p.m. at The Niagara Falls Convention Centre.
The free event will have brands from across Canada that will be sharing their goods with us. From clothing, to sipping on some bubbly, this is a shopping experience you certainly won't want to miss. Check out some of the vendors we've lined up for you by clicking the links below.
Canadian Vendors at The Studio: Smithery Style, Os & Oakes, A Gift 4 You, Hope & Co., Ember Wellness, Saje, Diosa Designs, Erbario Toscano, Tej Essentials, Flying Flamingos, Authentique, Blushnote Studios, Coconut Quartz, Color Street, TuckTop, Not Your Child
Food Vendors: Brunch, Starbucks, Ravine Estate Winery, Between the Lines Family Estate Winery, Comeback Snacks, Barmates Cocktails
Laugh with Cat + Nat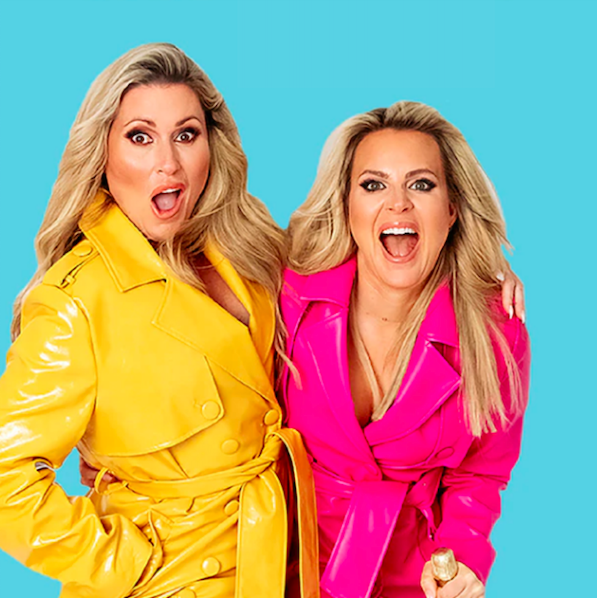 Cat + Nat are famously bringning together like-minded moms around the world to re-write the paradigm of 'the perfect mom' with their real life #MOMTRUTHS and sharing everything moms think about but are too afraid to talk about. Their mission; to bring laughter and a sense of community to women and moms around the globe.
We've lined up 2 shows (3:00 p.m. and 8:00 p.m.) with Cat + Nat in support of Pink Pearl Canada at The Niagara Falls Convention Centre.
Last modified: July 26, 2022