This year you don't have to miss out on any of the latest happenings again! FOMO? Never heard of her. At STYLE we're bringing you the latest scoop on events, launches and brands across Canada. Here is a round up of the exciting things happening this month!
STYLE Canada x 'the edit' pop-up in Niagara-on-the-lake
As you know, this summer we launched our chic general store 'the edit' in Niagara-in-the-Lake,  and we are happy to announce some of the new brands have joined us. Come check out some of these amazing brands this summer at 233 King Street, we are open Thursday – Monday from 10 a.m. – 5 p.m. can't wait to see you there!
ai
Sustainable luxury brand ai has joined the edit, bringing you sustainable luxury pieces made in Seoul, South Korea. This Toronto based fashion brand makes handbags and accessories that are PETA-APPROVED vegan and are produced in small batches.
JustOne 
JustOne Inc. is a social enterprise that follows fair trade practices to offer world changing fashion. Providing a collection of jewellery, home, lifestyle and accessory products made by skilled artisans around the world working to break the cycle of poverty. JustOne's fair trade model ensures that these craftsmen are able to earn an income and provide for their families in a dignified way.
Vuk Swim 
Founded by Sandra Vukovic, Vuk Swim is a sustainable swimwear brand that isn't exclusively swimwear. Vuk provides timeless and effortless pieces that are made to last season after season, and are versatile enough to wear not only during your nautical adventures but for a night on the town. 
Read more about these brands in our The Edit: Behind the Brands series, and follow us on Instagram for more updates on the edit.
Hilary MacMillian x Barbie Collection
Get ready to be transported into the world of Barbie with Canada's leading contemporary, cruelty-free and vegan womenswear designer, Hilary MacMillan! 
In collaboration with Barbie, Hilary MacMillan is launching their new 'Shades of Pink' collection and its very first concept pop-up store. Right in the heart of Toronto's luxury shopping district, on Bloor St. 
Launching on August 11, the 15–piece collection includes 11 womens pieces and 4 girls, featuring some of MacMillan''s best-selling styles and silhouettes reimagined using Barbie's iconic pink hues. All of the items are vegan, cruelty-free and include sizes XS-4X, so you can shop with ease. 
Be sure to stop by 131 Bloor Street West to shop some iconic looks and release your inner child! 
SHIEN's First Ever Pop-up in Canada
Global fashion, beauty, home and lifestyle e-retailer, SHEIN launched its first ever pop-up activation in Canada.
The three-day event which immersed visitors in a wildflower garden made from SHEIN Home décor, welcomed over 4000 SHEIN fans, media and a host of influencers including some of your favourite TikTok sensations like @caleontwins, @heyhelenli, @kerina.wang, and @oliviasworld95. 
SHEIN's new collection 'evoluSHEIN' was also unveiled at the pop-up. The purpose driven collection is made with preferred materials like recycled polyester and forest-friendly viscose. 
And to top it all off all the products from the SHEIN pop-up were donated to Toronto-based not-for-profit New Circles Community Services. The grass-roots agency builds strong and caring communities by providing much-needed clothing, employment skills training, and settlement support to individuals living in poverty.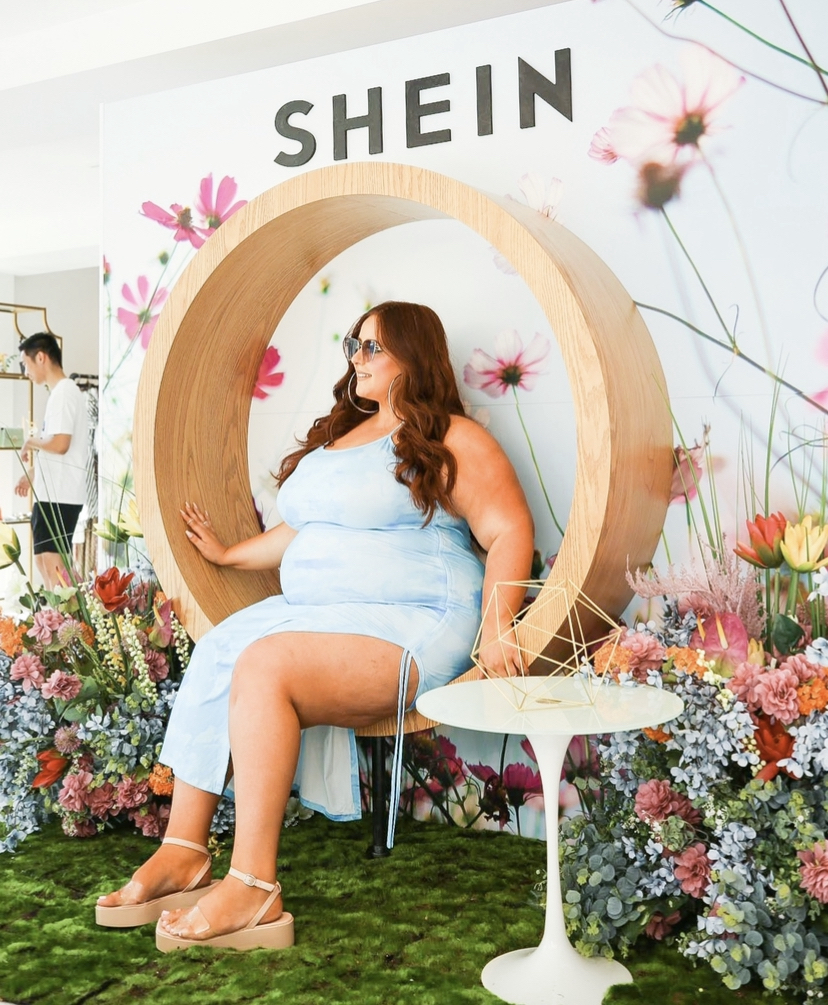 THAT ARDENE ENERGY Campaign
Canadian fashion retailer Ardene launched their latest campaign 'THAT ARDENE ENERGY', a campaign celebrating their Montreal roots and diverse community while uplifting inclusivity, self-expression, individuality and friendship. 
To celebrate 'THAT ARDENE ENERGY' they hosted an event in montreal for guests and local influencers where there were hairstylists, makeup artists, a mini pop-up shop, talented DJ and  Ardene inspired food and drinks. 
If you want to join the fun and continue to spread 'THAT ARDENE ENERGY' you can follow on Instagram and TikTok or visit ardene.com to learn more.
SZ Luxury Boutique
Luxury fashion brand SZ has opened their first boutique in Richmond Hill, Ontario. The Iconic brand was started in 2021 by Shahin Zartosht as a result of  years of experience in the fashion industry. The Canadian company features casual-luxury products inspired by gothic, Asian and European styles, and its signature black and white style creates a beautiful professional and artistic feel. 
You can have the SZ Luxury Boutique experience 'IRL' at the Hillcrest Mall in Richmond Hill and shop some of their incredible designs. 
Last modified: August 9, 2022